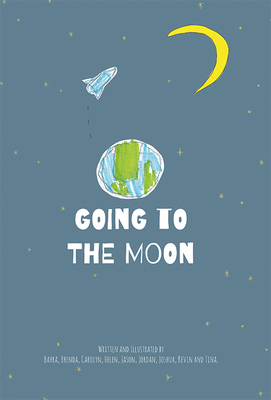 $7.50
AUD
Category: Activity Books
Going to the Moon is an interactive space romp for pre-schoolers and early readers. Created by artists Sabrina D'Angelo and Kim Siew, with local Fairfield children, Bahra, Brenda, Carolyn, Helen, Jason, Jordan, Joshua, Kevin and Tina. Accompanied by a stage for storytelling (Going to the Moon Concertina ) and with Assyrian and Arabic translation packs.  ...Show more
$27.99
AUD
Category: Activity Books | Series: Almost Everything Ser.
Whether you want to draw creatures, clothing, kites, or someone doing a handstand, How to Draw Almost Everything Volume 2 is the ultimate reference for anyone who loves to draw!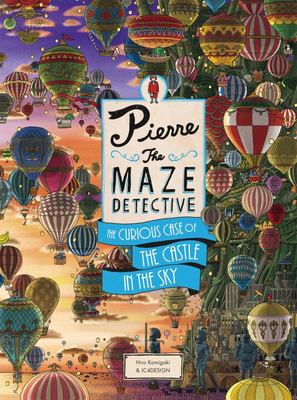 $29.99
AUD
Category: Activity Books | Series: Pierre the Maze Detective
The waterways and streets of Canal City are brimming with people as crowds gather on the eve of the Maze Egg carnival. But the legendary Maze Egg is gone, and Pierre and Carmen find themselves on the case. Can you help them return the Maze Egg to its rightful home before it's too late? Make your way thr ough each beautifully-illustrated maze, finding the hidden objects that Pierre and Carmen need to solve the mystery and save the day   ...Show more
$35.00
AUD
Category: Activity Books | Series: Magma for Laurence King Ser.
This family-friendly game is packed with weird, wonderful and terrifying creatures for hours of bingo fun. Includes such favourites as the great white shark, box jellyfish, Tasmanian devil and Australian death adder, as well as lesser known animals like the Australian paralysis tick and the flamboyant c uttlefish. Boasting 64 of Australia's most deadly, beautiful and just downright surprising species, this bingo game is filled with fun facts and glorious illustrations that are guaranteed to delight kids and adults alike. Mark each species off on your card as it's called and be the first to shout BINGO!   ...Show more
$29.99
AUD
Category: Activity Books
Comes with exclusive bricks and game ideas to get the whole family playing together! Looking for ways to spend more quality time with your kids? Want exciting screen-free activities that all ages can enjoy together? Build in some time for fun with The LEGO® Games Book! This book is packed with more than 50 activities, including puzzles, challenges, brainteasers and games to do with LEGO bricks for kids aged 6 years and up - and grown-ups, too! Who can build the tallest tower in less than 30 seconds? Which team will win a no-thumbs building challenge? Can anyone solve the sliding brick puzzle? Get out your LEGO® bricks and put your family and friends to the test with more than 50 fun puzzles, challenges, brainteasers and games for kids aged 6 years and over - and grown-ups, too! The LEGO Games Book also includes all the LEGO bricks you need to complete at least ten of the challenges in the book. Packed with LEGO building ideas and activities for the whole family, there's a challenge or game for everyone to enjoy. Bring screen-free family fun home with The LEGO Games Book. You can build and play together to create memories that will last a lifetime! ©2020 The LEGO Group. ...Show more
$19.99
AUD
Category: Activity Books
A bumper book of maths fun stuffed with things to draw, puzzle, invent, order, unscramble, code, decode for kids aged 7+ years from Australia's best known maths man. There's magic in maths - if you know where to look...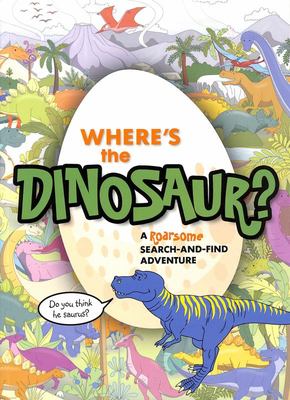 $14.99
AUD
Category: Activity Books
LOVE DINOSAURS? THIS BOOK IS DINO-MITE! Prepare to be totally distracted by this exciting new dinosaur-themed, search-and-find adventure. Discover eight devious dinosaurs hiding within each crazy scene as you follow the gang on their 21st Century exploration. Spot Terry the party-loving Pterodactyl a t a mad music festival and Rex the Tyrannosaurus at The London Marathon! Don't forget to look out for Steg the space-faring Stegosaurus up among the stars. This 48-page book is suitable for all adventure-loving dino-detectives, young and old alike, from 5 years and upwards. Keep an eye out for exciting hidden extras too - can you find everything? ... just don't be a saur loser if you can't! ...Show more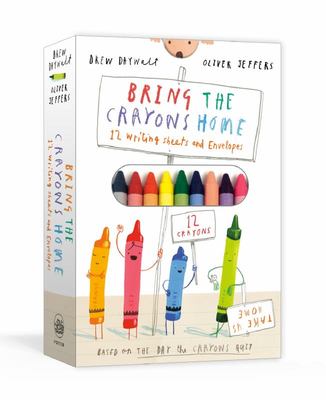 $24.99
AUD
Category: Activity Books
This box of crayons comes with all twelve characters from the beloved children's book The Day the Crayons Quit, including stubby Blue Crayon, who needed a break from coloring oceans and lakes, and overworked Red Crayon, who had to work on Christmas and Valentine's Day. In addition, a set of twelve lette r-writing sheets and corresponding envelopes are nestled into the box, encouraging children to write letters to their friends, family, teachers, neighbors, and heroes. The papers and envelopes are printed with colors and patterns that bring the magic of the crayons' story to life. Each of the crayons wears a wrapper printed with the characters' memorable faces (with the exception of Peach, who is naked!)- You'll see Purple's exhausted expression, Yellow's jealous grimace, Green's pleased grin, and more. The crayons implore you to bring them home. Will you? ...Show more
$15.99
AUD
Category: Activity Books | Series: Heartstopper Ser.
Packed with stunning artwork from the bestselling Heartstopper series, this unique colouring book allows you to relax with Nick, Charlie and friends - and also includes several exclusive never-before-seen images. Boy meets boy. Boys become friends. Boys fall in love. This beautiful colouring book cont ains all the fan favourite characters and scenes such as Nick and Charlie's first kiss and their trip to Paris, plus guest appearances from Nellie, Tao and Ellie, Tara and Darcy and many more! Featuring some empty speech bubbles to fill in with your own creative thoughts, and the entire Tara/Darcy mini-comic to colour at the end, this book has something for everyone. Celebrate the power of love and friendship, while becoming involved in the Heartstopper world in a truly interactive way. Praise for Heartstopper: 'Absolutely delightful. Sweet, romantic, kind. Beautifully paced. I loved this book.' RAINBOW ROWELL, author of Carry On 'The queer graphic novel we wished we had at high school.' Gay Times ...Show more
Items per page:
1 - 9 of 9