$24.99
AUD
Category: Adult
The first ever graphic novel version of Animal Farm - a Times Book of the Year Animal Farm is the story of what happens when the downtrodden animals of Manor Farm overthrow their master, and how their revolution goes horribly wrong. Now George Orwell's dark, timeless fable has been turned into a graphic novel for the very first time, illustrated in full colour by the renowned Brazilian artist Odyr to bring us a whole new work of art. 'This brightly coloured homage to Orwell's timely allegory is heartbreaking and elegant. Odyr's images of animals casting off their bonds and then living with the results of their revolution are painterly and evocative, both loose and illuminating' The New York Times ...Show more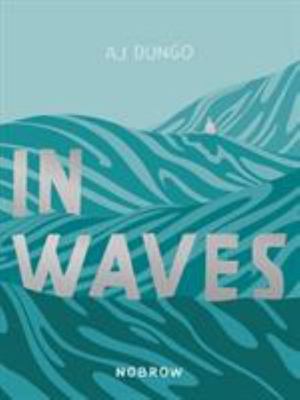 $27.99
AUD
Category: Adult
A tale of love, heartbreak and surfing from an important new voice in comics. In Waves is Craig Thompson's Blankets meets William Finnegan's Barbarian Days.   In this visually arresting graphic novel, surfer and illustrator AJ Dungo remembers his late partner, her battle with cancer, and their shared love of surfing that brought them strength throughout their time together. With his passion for surfing uniting many narratives, he intertwines his own story with those of some of the great heroes of surf in a rare work of nonfiction that is as moving as it is fascinating. ...Show more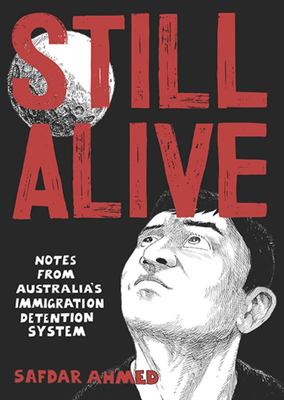 $30.00
AUD
Category: Adult
A graphic novel detailing author Safdar Ahmed's experiences visiting the Villawood Detention Centre in Sydney. Safdar tells the stories of the people seeking asylum in Australia that he meets in Villawood.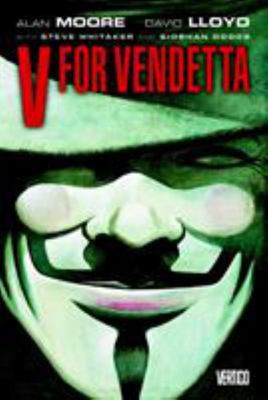 $35.00
AUD
Category: Adult
A new trade paperback edition of the graphic novel that inspired the hit movie! A powerful story about loss of freedom and individuality, V FOR VENDETTA takes place in a totalitarian England following a devastating war that changed the face of the planet. In a world without political freedom, personal f reedom and precious little faith in anything comes a mysterious man in a white porcelain mask who fights political oppressors through terrorism and seemingly absurd acts. It's a gripping tale of the blurred lines between ideological good and evil. This new trade paperbackedition features the improved production values and coloring from the 2005 hardcover. ...Show more
Ness
by Robert Macfarlane; Stanley Donwood
$29.99
AUD
Category: Adult
Eerie, unsettling and hauntingly beautiful - a new collaboration from the bestselling creators of Holloway 'Ness goes beyond what we expect books to do. Beyond poetry, beyond the word, beyond the bomb -- it is an aftertime song. It is dark, ever so dark, nimble and lethal. It is a triumphant libretto of mythic modernism for our poisoned age. Ness is something else, and feels like it always has been' Max Porter, author of Lanny Somewhere on a salt-and-shingle island, inside a ruined concrete structure known as The Green Chapel, a figure called The Armourer is leading a black mass with terrible intent. But something is coming to stop him. Five more-than-human forms are traversing land, sea and time towards The Green Chapel, moving towards the point where they will converge and become Ness. Ness has lichen skin and willow-bones. Ness is made of tidal drift, green moss and deep time. Ness has hagstones for eyes and speaks only in birds. And Ness has come to take this island back. What happens when land comes to life? What would it take for land to need to come to life? Using word and image, Robert Macfarlane and Stanley Donwood have together made a minor modern myth. Part-novella, part-prose-poem, part-mystery play, in Ness their skills combine to dazzling, troubling effect. Robert Macfarlane is the author of The Lost Words, The Old Ways and Underland, among other books. Stanley Donwood is an artist and the author of Slowly Downward and Household Worms. His next books are There Will Be No Quiet and Bad Island. ...Show more
$29.99
AUD
Category: Adult | Reading Level: very good
Acclaimed as 'the most affective and successful narrative ever done about the Holocaust' (Wall Street Journal) and 'the first masterpiece in comic book history' (New Yorker), Maus is the story of Vladek Spiegelman, a Jewish survivor of Hitler's Europe, and his son, a cartoonist, coming to terms with his father's story.Against the backdrop of guilt brought by survival, they stage a normal life of small arguments and unhappy visits. An astonishing retelling of the twentieth-century's grisliest news, Maus studies the bloody paw-prints of history and tracks its meaning for all of us. ...Show more
$21.99
AUD
Category: Adult | Series: Drifting Dragons Ser.
The daily routine aboard an airborne draking vessel springs to vivid life in this exquisitely crafted tale in the tradition of the lush, transporting fantasy of Hayao Miyazaki. Part travelogue, part imaginary cookbook, and part otherworldly slice of life, Drifting Dragons tells the stories of the Quin Z aza and the colorful band of misfits that makes up her crew. ...Show more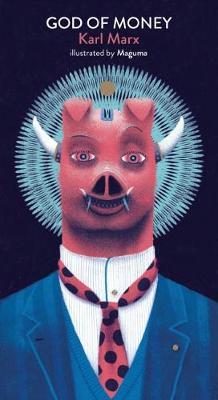 $33.50
AUD
Category: Adult
Interpreted for the twenty-first century, God of Money is based on extracts from Karl Marx's famous chapter on money, published in Economic and Philosophic Manuscripts, 1844. Marx was a young man at the time, critical and defiant of an emergent world of rampant greed and consumption. Spanish illustrator Maguma recreates this celebrated rant against the mind-numbing power of money in the context of contemporary developments -- where the spread of avarice on a global scale has led to the near death of the commons. Drawing on the biblical tale of the Fall, Maguma creates a surreal world continually fuelled by an insatiable desire for more.   Maguma is the pseudonym for Spanish artist Marcos Guardiola Martin, who is based in Madrid and works for a growing number of publications, including dailies, weeklies and political journals across Europe and Latin America. Trained as an architect in Madrid, Maguma brings to his work a sense of space and surface that is unique.   Inspired by artists such as Moebius and Milano Manara, as well as the style of old adult Spanish comics, Maguma has developed a style that's bright, tactile and surreal -- and which combines the qualities of pastel and gouache with the precision of screen-printed drawings. Maguma strives to give the work a tactile quality that invites the viewer to touch and feel his art. God of Money is Maguma's first project with Tara Books. ...Show more