$27.99
AUD
Category: Australian First Nations
An ancient ocean roars under the red dirt. Hush. Be still for just a moment. Hear its thunder-ing waves crashing on unseen shores. Spanning four generations, with a focus on the 1960s and 70s, an era of rapid social change and burgeoning Aboriginal rights, Where the Fruit Falls is a re-imagining of the epic Australian novel. Brigid Devlin, a young Aboriginal woman, and her twin daughters navigate a troubled nation of First Peoples, settlers and refugees — all determined to shape a future on stolen land. Leaving the sanctuary of her family's apple orchard, Brigid sets off with no destination and a willy wagtail for company. As she moves through an everchanging landscape, Brigid unravels family secrets to recover what she'd lost — by facing the past, she finally accepts herself. Her twin daughters continue her journey with their own search for self-acceptance, truth and justice. ...Show more
$22.99
AUD
Category: Australian First Nations
You are on Indigenous lands, swimming in Indigenous waters, looking up at Indigenous skies. Living on Stolen Land is a verse-styled look at our colonial-settler 'present'. This book is the first of its kind to address and educate a broad audience about the colonial contextual history of Australia, in a highly original way. It pulls apart the myths at the heart of our nationhood, and challenges Australia to come to terms with its own past and its place within and on 'Indigenous Countries'. This title speaks to many First Nations' truths — stolen lands, sovereignties, time, decolonisation, First Nations perspectives, systemic bias and other constructs that inform our present discussions and ever-expanding understanding. This title is a timely, thought-provoking and accessible read. ...Show more
$24.99
AUD
Category: Australian First Nations
This important anthology, curated by Gomeroi poet and academic Alison Whittaker, showcases Australia's most-respected First Nations poets alongside some of the rising stars. Featured poets include Oodgeroo Noonuccal, Ruby Langford Ginibi, Ellen van Neerven, Tony Birch, Claire G. Coleman, Evelyn Araluen, Jack Davis, Kevin Gilbert, Lionel Fogarty, Sam Wagan Watson, Ali Cobby Eckermann, Archie Roach and Alexis Wright. Divided into five thematic sections, each one is introduced by an essay from a leading Aboriginal writer and thinker - Bruce Pascoe, Ali Cobby Eckermann, Chelsea Bond, Evelyn Araluen and Steven Oliver - who reflects on the power of First Nations poetry with their own original contribution. This incredible book is a testament to the renaissance of First Nations poetry happening in Australia right now. ...Show more
$29.99
AUD
Category: Australian First Nations
Delving deep into the Australian landscape and its alarming state of devastation, Fire Country is a powerful account from Indigenous land management expert Victor Steffensen on how the revival of Indigenous fire practices, including what's called 'cool burns', could restore our country.   Fire Country o ffers practical solutions for better 'reading country' and knowing when is the right time to undertake cool burns, considering current climate conditions and each landscape's specific ecosystem. From the age of 18, Victor has spent time on country learning traditional cultural and ecological knowledge from Elders. Having been developed over many generations of his people living on the land, this knowledge shows clearly that Australia actually needs fire - with burning done in a controlled manner - for land care and healing.   Victor's writing is unassuming and honest, written in a manner that reflects the nature of yarning. And while much of the knowledge shared in his book is still unknown to western science, there is much evidence that, if adopted, it will benefit all Australians.   ...Show more
$32.99
AUD
Category: Australian First Nations
The haunting story of the extraordinary Aboriginal woman behind the myth of 'the last Tasmanian Aborigine'. 'A compelling story, beautifully told' - JULIA BAIRD, author and broadcaster 'At last, a book to give Truganini the proper attention she deserves.' - GAYE SCULTHORPE, Curator of Oceania, The Briti sh Museum Cassandra Pybus's ancestors told a story of an old Aboriginal woman who would wander across their farm on Bruny Island, in south-east Tasmania, in the 1850s and 1860s. As a child, Cassandra didn't know this woman was Truganini, and that Truganini was walking over the country of her clan, the Nuenonne. For nearly seven decades, Truganini lived through a psychological and cultural shift more extreme than we can imagine. But her life was much more than a regrettable tragedy. Now Cassandra has examined the original eyewitness accounts to write Truganini's extraordinary story in full. Hardly more than a child, Truganini managed to survive the devastation of the 1820s, when the clans of south-eastern Tasmania were all but extinguished. She spent five years on a journey around Tasmania, across rugged highlands and through barely penetrable forests, with George Augustus Robinson, the self-styled missionary who was collecting the survivors to send them into exile on Flinders Island. She has become an international icon for a monumental tragedy - the so-called extinction of the original people of Tasmania. Truganini's story is inspiring and haunting - a journey through the apocalypse. 'For the first time a biographer who treats her with the insight and empathy she deserves. The result is a book of unquestionable national importance.' - PROFESSOR HENRY REYNOLDS, University of Tasmania ...Show more
$39.99
AUD
Category: Australian First Nations
A landmark history of Australia's first successful settler farming area, which was on the Hawkesbury-Nepean River. Award-winning historian Grace Karskens uncovers the everyday lives of ordinary people in the early colony, both Aboriginal and British.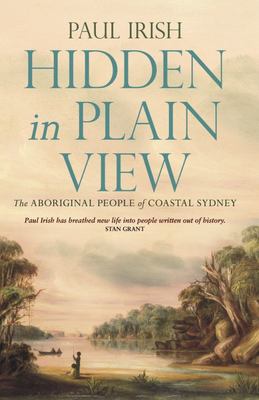 $34.99
AUD
Category: Australian First Nations
Contrary to what you may think, local Aboriginal people did not lose their culture and die out within decades of Governor Phillip's arrival in Sydney in 1788. Aboriginal people are prominent in accounts of early colonial Sydney, yet we seem to skip a century as they disappear from the historical record , re-emerging early in the twentieth century. What happened to Sydney's indigenous people between the devastating impact of white settlement and increased government intervention a century later? Hidden in Plain View shows that Aboriginal people did not disappear. They may have been ignored in colonial narratives but maintained a strong bond with the coast and its resources and tried to live on their own terms. This original and important book tells this powerful story through individuals, and brings a poorly understood period of Sydney's shared history back into view. Its readers will never look at Sydney in the same way.   Paul Irish has breathed new life into people written out of history. - Stan Grant  This landmark book will open your eyes to the enduring Aboriginal history of Sydney, a story which was there all along, a story that changes everything. - Grace Karskens  ...Show more
Dropbear
by Evelyn Araluen
$24.99
AUD
Category: Australian First Nations
I told you this was a thirst so great it could carve rivers. This fierce debut from award-winning writer Evelyn Araluen confronts the tropes and iconography of an unreconciled nation with biting satire and lyrical fury. Dropbear interrogates the complexities of colonial and personal history with an alte rnately playful, tender and mournful intertextual voice, deftly navigating the responsibilities that gather from sovereign country, the spectres of memory and the debris of settler-coloniality. This innovative mix of poetry and essay offers an eloquent witness to the entangled present, an uncompromising provocation of history, and an embattled but redemptive hope for a decolonial future. ...Show more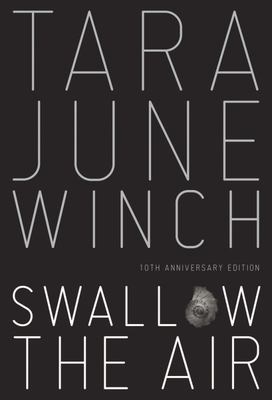 $28.00
AUD
Category: Australian First Nations | Series: David Unaipon Award Winners Ser.
When May's mother dies suddenly, she and her brother Billy are taken in by Aunty. However, their loss leaves them both searching for their place in a world that doesn't seem to want them. While Billy takes his own destructive path, May sets out to find her father and her Aboriginal identity. Her journey leads her from the Australian east coast to the far north, but it is the people she meets, not the destinations, that teach her what it is to belong. Swallow the Air is an unforgettable story of living in a torn world and finding the thread to help sew it back together. ...Show more
$29.99
AUD
Category: Picture Books
Gorges that plummet into serpentine shadows ...Cloaks of white that drape the rocky crags of snowy mountains ... In this magnificent celebration of country, Bronwyn Bancroft uses colours, shapes, patterns and words to explore the awe-inspiring beauty of the Australian continent and to express the depth of her feelings for it. The Art in Country: A Treasury for Children is an essential addition to any young Australian's library, and a perfect introduction to the many wonders that this country has to offer. This is a treasury to be cherished by all who love this land. ...Show more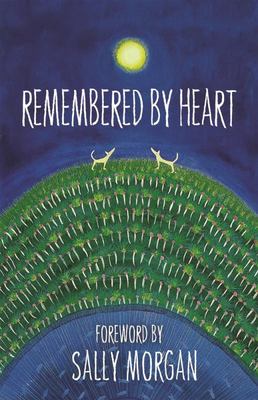 $17.99
AUD
Category: Australian First Nations
A collection of powerful, true stories of Aboriginal life   This anthology brings together 15 memoirs of growing up Aboriginal in Australia and includes works from Kim Scott, Australia's first indigenous Miles Franklin winner; bestselling author Sally Morgan; and the critically acclaimed artist, autho r, and activist Bronwyn Bancroft. These true stories of adolescence are as diverse as they are moving, and offer readers insight into the pain, humor, grief, hope, and pride that makes up Indigenous experiences. ...Show more
$32.99
AUD
Category: Australian First Nations
Darnmoor, The Gateway to Happiness. The sign taunts a fool into feeling some sense of achievement, some kind of end- that you have reached a destination in the very least. Yet as the sign states, Darnmoor is merely a gateway, a waypoint on the road to where you really want to be. Darnmoor is the home of the Billymil family, three generations who have lived in this 'gateway town'. Race relations between Indigenous and settler families are fraught, though the rigid status quo is upheld through threats and soft power rather than the overt violence of yesteryear. As progress marches forwards, Darnmoor and its surrounds undergo rapid social and environmental changes, but as some things change, some stay exactly the same. Full of music, Yuwaalaraay language and exquisite description, Song of the Crocodile is a lament to choice and change, and the unyielding land that sustains us all, if only we could listen to it. ...Show more