$14.99
AUD
Category: Picture Books
In this magnificent celebration of country, Bronwyn Bancroft uses both images and words to explore the beauty of the Australian continent and to express the depth of her feelings about it. It is a unique showcase of reverence for landscape--from the coast and the outback to the cities and plains, and fr om barren deserts to lush rainforests, Australia is undoubtedly a place of unrivalled beauty that is captured perfectly in this book. ...Show more
Malu Kangaroo
by Judith Morecroft; Bronwyn Bancroft (Illustrator)
$14.99
AUD
Category: Picture Books
"I will show you how to play with the ocean,"Said Malu-Kangaroo.He took some woodAnd he worked it,And he shaped it and rubbed itand smoothed it,And he floated it upon the water... Described by the author as a modern myth, Malu- Kangaroo is a poignant story which tells of how people first learnt to surf. Malu-Kangaroo, a kangaroo spirit, carves a piece of wood and takes it to some children playing on a beach. He floats it on the water and shows them how to use it. The children learn to balance and guide the board through the waves, "riding the high crests" and "flying before the crashing breakers". With beautiful, evocative text and vibrant, intricate illustrations by acclaimed indigenous artist Bronwyn Bancroft, Malu-Kangaroo combines Dreamtime and contemporary imagery. ...Show more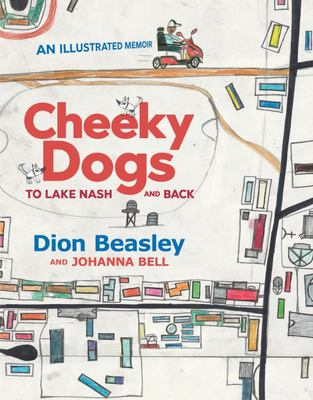 $30.00
AUD
Category: Picture Books
In this exuberant illustrated memoir, action-packed images and poetic words trace Dion Beasley's fascination with cheeky dogs and his unconventional journey into the world of contemporary art.
Alfred's War
by Rachel Bin Salleh; Samantha Fry (Illustrator)
$20.00
AUD
Category: Picture Books
Alfred's War is a powerful story that unmasks the lack of recognition given to Australian Indigenous servicemen who returned from the WWI battlelines. Alfred was just a young man when he was injured and shipped home from France. Neither honoured as a returned soldier or offered government support afford ed to non-Indigenous servicemen, Alfred took up a solitary life walking the back roads - billy tied to his swag, finding work where he could. Rachel Bin Salleh's poignant narrative opens our hearts to the sacrifice and contribution that Indigenous people have made to Australia's war efforts, the true extent of which is only now being revealed. ...Show more
$29.99
AUD
Category: Early Reader | Reading Level: Eve Pownall Award
Luminous images, accompanied by newspaper extracts dating back to the early 1800s and words by Ngiyampaa Elder, Peter Williams, explore the ongoing mystery of yahoo encounters. 'He was surprised to observe a hairy human form, about seven feet in height, walking in the bush.' Queanbeyan Age, 24 August 18 86 Throughout the first century or so of Australian settlement by Europeans, the pages of colonial newspapers were haunted by reports of a bewildering phenomenon: the mysterious yahoo or hairy man ... But what was it?  Yahoo Creek breathes life into this little-known piece of Australian history - which, by many accounts, is a history still in the making. 'These stories are not my stories or your stories, they're our stories.' Peter Williams, Ngiyampaa Elder ...Show more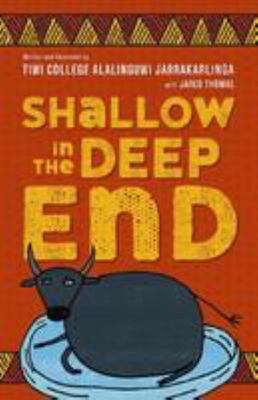 $12.99
AUD
Category: Middle Reader
Erica wants a dog. So dad brings home a new pet... a baby water buffalo! Shallow the buffalo and her friend Bruno the dog have a lot of fun, get in a lot of trouble and create a lot of havoc.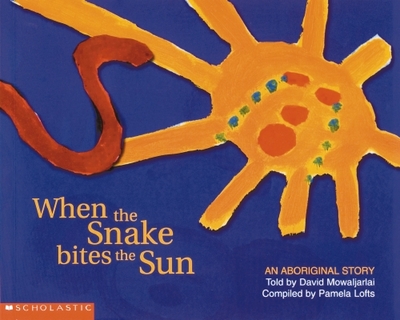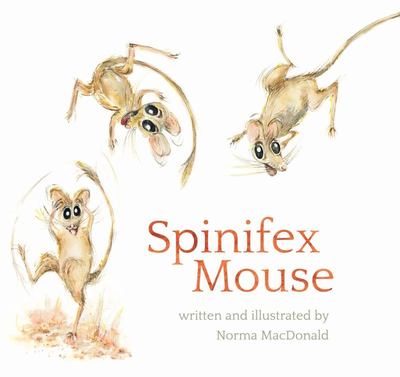 $18.00
AUD
Category: Picture Books
Age range 3 to 8 Spinifex Mouse is the heartwarming tale of Cheeky, a spinifex hopping mouse, who lives in the Pilbara region of Western Australia. Cheeky is an adventurous little mouse who loves to leap high into the air and practice acrobatic tricks. Every morning, when his family have returned to the ir burrow to sleep after a night's foraging, Cheeky sneaks out again to look for more food and practice his flips. Each day, he ventures a little further from the burrow. One morning, when Cheeky is far from home, he shows off his clever tricks in front of a hungry snake and becomes swept up in a heart-stopping and very risky adventure. ...Show more
$29.99
AUD
Category: Middle Reader
"He emerged from the cave of bats with the name given to him by his people. He was Jandamarra - a man of power who could appear and disappear like a ghost." Set in the Kimberley region in north-west Australia, this is the story of a young warrior born to lead. To the settlers, he was an outlaw to be hun ted. To the Bunuba, he was a courageous defender of his country. Mark Greenwood's text and Terry Denton's watercolour illustrations bring to life this story of conflict and divided loyalties - giving a unique insight into an extraordinary man and a tragic but important part of Australia's frontier history. ...Show more
$24.99
AUD
Category: Picture Books | Reading Level: Children's - Grade 1-2, Age 6-7
At Canteen Creek where we live, there are cheeky dogs everywhere. But when the cheeky goats, donkeys, buffaloes and camels make mischief in the camp, the dogs just lie there - until those pesky animals really go too far. Then the cheeky camp dogs roar into action!..'A funny, uplifting and beautifully wr itten tale about family, home and place.' Ros Moriarty, author of Listening to Country...Johanna Bell lives in Darwin and works on storytelling projects as a creative producer and writer...Dion Beasley is well known for his Cheeky Dogs brand. He lives in Tennant Creek, NT. ...Show more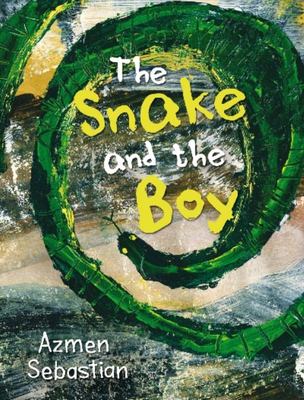 $12.95
AUD
Category: Picture Books
The Snake and the Boy is a tale of the school playground with an intriguing twist. As children play football beneath a sea-blue sky, one boy takes to the bars in the playground, only to have a cunning green tree snake sneak in and steal his apple. The authors vibrant illustrations using acrylic paints c apture the wide-open spaces of a country schoolyard, such as those in and around his home in the remote Kimberley region, where you never know when a wild creature might pay a visit. Children everywhere will relate to this endearing story. ...Show more
Two Ways Strong
by The Deadly Mob from Concordia (Illustrator)
$12.99
AUD
Category: Middle Reader
Jaz is fourteen and lives on Palm Island. When her mother tells her that she will be going to boarding school after the summer holidays, she is upset and confused. Part of her wants to go and part of her doesn't. But before she knows it, she's getting off the plane in Toowoomba and being welcomed to her new school. It's all so different: there's no beach, there're uniforms and rules, and there're hundreds of other kids, most of them white, and she can't seem to make herself understood when she talks to them. How will she cope? ...Show more