$24.99
AUD
Category: Children
Witches are real, and they are very, very dangerous. They wear ordinary clothes and have ordinary jobs, living in ordinary towns all across the world-and there's nothing they despise more than children. When an eight-year-old boy and his grandmother come face-to-face with the Grand High Witch herself, t hey may be the only ones who can stop the witches' latest plot to stamp out every last child in the country! This full-colour graphic novel edition of Roald Dahl's The Witches, adapted and illustrated by Eisner Award winner Penelope Bagieu, is the first-ever Dahl story to appear in this format. ...Show more
Beetle and the Hollowbones
by Aliza Layne (Illustrator); Kristen Acampora (Colorist (comics)); Natalie Riess (Colorist (comics))
$22.99
AUD
Category: Children
An enchanting, riotous, and playfully illustrated debut graphic novel following a young goblin trying to save her best friend from the haunted mall--perfect for fans of Steven Universe and Adventure Time.  In the eerie town of 'Allows, some people get to be magical sorceresses, while other people have their spirits trapped in the mall for all ghastly eternity.  Then there's twelve-year-old goblin-witch Beetle, who's caught in between. She'd rather skip being homeschooled completely and spend time with her best friend, Blob Glost. But the mall is getting boring, and B.G. is cursed to haunt it, tethered there by some unseen force. And now Beetle's old best friend, Kat, is back in town for a sorcery apprenticeship with her Aunt Hollowbone. Kat is everything Beetle wants to be: beautiful, cool, great at magic, and kind of famous online. Beetle's quickly being left in the dust.  But Kat's mentor has set her own vile scheme in motion. If Blob Ghost doesn't escape the mall soon, their afterlife might be coming to a very sticky end. Now, Beetle has less than a week to rescue her best ghost, encourage Kat to stand up for herself, and confront the magic she's been avoiding for far too long. And hopefully ride a broom without crashing. ...Show more
$14.99
AUD
Category: Children | Series: The Odds
They're invaders from another world. Your imagination. Kip is a quiet kid in a loud city. She's easy to miss and that's the way she likes it.Then, one day, Kip's quiet life is suddenly interrupted. Ten of her favourite characters have stepped out of their worlds and into hers.But what happens when a dra gon-hunting rabbit leaves his comic strip? When an old man leaves his picture book? When a ninja leaves her TV show, a race-car driver leaves their video game, and a dinosaur turns up from Kip's nightmares? From million-copy bestseller Matt Stanton comes the start of a hilarious and heart-filled graphic novel series about identity, imagination and discovering who you are.Meet The Odds ... because fitting in is overrated. ...Show more
$17.99
AUD
Category: Children
Jamila Waheed is staring down a lonely summer in a new neighborhood--until she meets Shirley Bones. Sure, Shirley's a little strange, but both girls need a new plan for the summer, and they might as well become friends. Then this kid Oliver shows up begging for Shirley's help. His pet gecko has disappea red, and he's sure it was stolen! That's when Jamila discovers Shirley's secret- She's the neighborhood's best kid detective, and she's on the case. When Jamila discovers she's got some detective skills of her own, a crime-solving partnership is born. The mystery of the missing gecko turns Shirley and Jamila's summer upside down. And when their partnership hits a rough patch, they have to work together to solve the greatest mystery of all- What it means to be a friend. ...Show more
$14.99
AUD
Category: Children | Series: Pizazz
Nine and a half year old Pizazz is just like every other girl. Except for one thing. She's a superhero. A hilarious, highly illustrated series for 7 - 10 year olds featuring a new must-get-to-know girl character - reluctant superhero, Pizazz! When Pizazz and her family move to a new town, she must juggl e finding new friends and fitting in at school with superhero life. This is particularly hard when you have to wear a glittery cape to school everyday, defeat the bad guys before breakfast, and rush off on a planet-saving mission just as you're about to have tea at your new potential best-friend's house! Between her super life and school life, Pizazz faces the daily hassles all kids deal with as she works out what it means to be both super-hero super and everyday super. ...Show more
Yorick and Bones
by Jeremy Tankard (Illustrator); Hermione Tankard
$16.99
AUD
Category: Children
Hear ye, hear ye Father-daughter duo Jeremy and Hermione Tankard are pleased to introduce the first book in a rib-tickling, heartfelt full-color graphic novel series perfect for fans of Bird & Squirrel Yorick is a skeleton who was just dug up after a few hundred years of sleep. He speaks like it t oo. "Forsooth, my joy, I barely can contain " Bones is the hungry dog who did the digging. Though he cannot speak, he can chomp. What will become of these two unlikely companions? Will Yorick ever find the friend he seeks? Will Bones ever find a tasty treat that does not talk back? The course of true friendship never did run smooth. ...Show more
$49.99
AUD
Category: Children
The baby-sitters are back in this collectible boxed set of the best-selling graphic novels by Ann M. Martin and Raina Telgemeier! Includes these FULL COLOUR Baby-Sitters Club Graphix titles: Kristys Great Idea The Truth About Stacey Mary Anne Saves the Day Claudia and Mean Janine.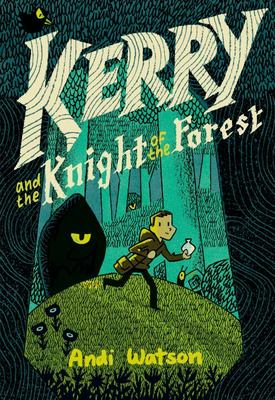 $21.99
AUD
Category: Children
Kerry needs to get home; his parents are sick. When a spirit in the forest lets him know of a shortcut, Kerry finds himself on a quest filled with magic, self-discovery, and new friends . . . who may or may not help him on his journey. Will he make it through the forest and get home in time to save his parents? An adventure about fear, loss, and finding your own way, this enchanting story comes to life with a hero that every reader can relate to. ...Show more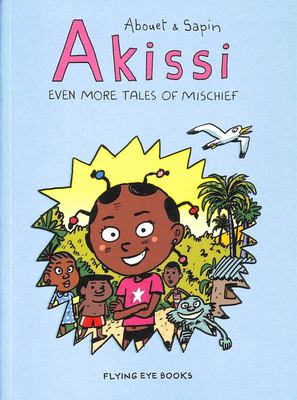 $29.99
AUD
Category: Children
Our favorite troublemaker is back in this graphic novel collection of wild childhood adventures set on the Ivory Coast by award-winning author Marguerite Abouet (Aya of Yop City) and artist Mathieu Sapin.   With the first volume selected as a Kirkus Reviews Best Book of 2018, Akissi is back for round three with more stories of silliness and chaos with her plucky crew of neighborhood kids--there's never a dull moment when she's around ...Show more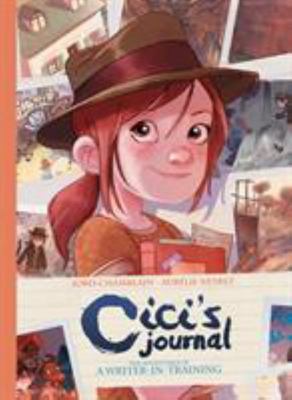 $29.99
AUD
Category: Children
Cici dreams of being a novelist. Her favorite subject: people. She watches them and takes notes to understand them. In a graphic novel interwoven with journal notes, scrapbook pieces, and doodles, Cici assembles clues about the odd and wonderful people she's uncovered. 6 1/2 x 9.
New Kid
by Jerry Craft
$24.99
AUD
Category: Children | Reading Level: very good
Winner of the Newbery Medal, Coretta Scott King Author Award, and Kirkus Prize for Young Readers' Literature! Perfect for fans of Raina Telgemeier and Gene Luen Yang, New Kid is a timely, honest novel about starting over at a new school where diversity is low and the struggle to fit in is real, from aw ard-winning author-illustrator Jerry Craft. Seventh grader Jordan Banks loves nothing more than drawing cartoons about his life. But instead of sending him to the art school of his dreams, his parents enroll him in a prestigious private school known for its academics, where Jordan is one of the few kids of color in his entire grade. As he makes the daily trip from his Washington Heights apartment to the upscale Riverdale Academy Day School, Jordan soon finds himself torn between two worlds--and not really fitting into either one. Can Jordan learn to navigate his new school culture while keeping his neighborhood friends and staying true to himself? ...Show more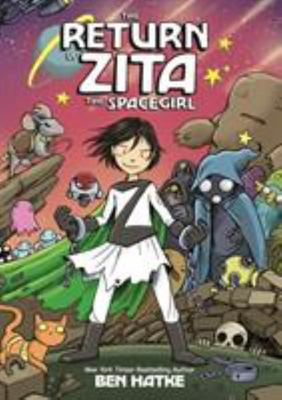 $24.99
AUD
Category: Children | Series: Zita the Spacegirl
Ben Hatke brings back our intrepid space heroine for another delightful sci-fi/fantasy adventure in this New York Times-Bestselling graphic novel trilogy.Zita the Spacegirl has saved planets, battled monsters, and wrestled with interplanetary fame. But she faces her biggest challenge yet in the third an d final instalment of the Zita adventures. Wrongfully imprisoned on a penitentiary planet, Zita has to plot the galaxy's greatest jailbreak before the evil prison warden can execute his plan of interstellar domination! ...Show more