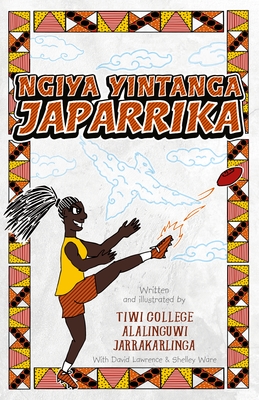 Ngiya Yintanga Japarrika
by Tiwi College Alalinguwi Jarrakarlinga; Shelley Ware; David Lawrence
$12.99
AUD
Category: Early Reader
Kay-Bell can kick a goal, take a specky and tackle with the power of a buffalo. But she has to travel to Melbourne and play in the VFLW to make her AFLW dream come true. Can she overcome a horrible flatmate, a racist spectator and homesickness to get drafted? Being away from home has never been so har d! ...Show more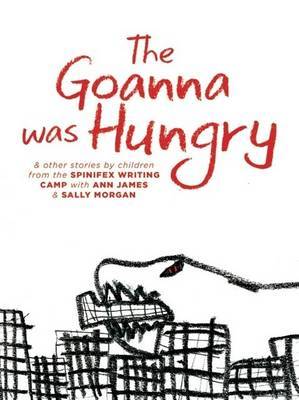 $22.99
AUD
Category: Early Reader
Imagine being at a camp in the Great Victoria Desert in Western Australia with two of Australia's best-loved author/illustrators and working with them to produce your very own illustrated story. Ten lucky kids had just such an opportunity. In June 2015, the Indigenous Literacy Foundation brought togethe r Sally Morgan and Ann James, and kids from Tjuntjuntjara, Mt Margaret, Menzies and Melbourne for a 5-day writing and illustrating camp on Spinifex Country. The illustrated stories they produced at the camp were so special we've put them together in this book for all to read and enjoy. In this stunning collection you'll encounter stories of friendship and loyalty, experiments that go badly wrong, a battle over a dinosaur bone, and a mysterious bowl. Then there's a story about a very scary goanna... ...Show more
$24.99
AUD
Category: Early Reader
Run to the creek, perch on a rock, slip into clear crystal water. An visual and lyrical depiction of coming home to country from acclaimed author and illustrator Bronwyn Bancroft.  
$24.99
AUD
Category: Early Reader
Author Thomas Mayor's journey around Australia with the Uluru Statement has been a moving experience. In particular, when he visited schools he was inspired by the children he spoke with. Unlike past generations, Australian children today are learning Indigenous languages, seasons and the truth of this country's history. Some children he met even knew more about the Australian Constitution than most adults do! The expression 'through a child's eyes' is put into practice in the pages of this picture book for 5- to 10-year-olds. Thomas hopes that by talking to the guardians of future Australian generations, perhaps we can all accept what First Nations have proposed in the words of the Uluru Statement:'When we have power over our destiny our children will flourish. They will walk in two worlds and their culture will be a gift to their country.' The final pages offer children ideas on how they can accept the gift offered by the Uluru Statement, such as finding out who the Traditional Owners are of their home city or town, and trying some different local bushfoods With illustrations created by award-winning artist Blak Douglas, this is a timely children's book that complements Thomas's bestselling adult book Finding the Heart of the Nation.   ...Show more
$16.99
AUD
Category: Early Reader | Series: My Australian Story
I woke up this morning and I couldn't stop crying, cos this place is not my home, even though everyone says it is. When I was a little girl Mum would always hug me when I cried and tell me everything would be all right. Who's gunna hug me here? Mary lives with the Burkes, but they're not her real family . She hasn't seen her real mum and dad since she was taken away from them five years ago. Everyone tells her to forget about them, but she can't. She wants to find out why she was taken, and where she really belongs. ...Show more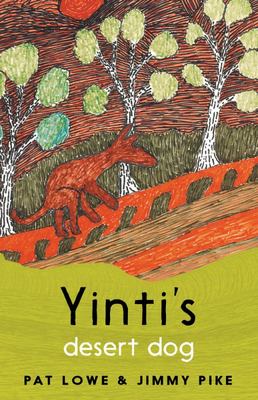 $12.99
AUD
Category: Early Reader | Series: Yinti
Age range 9 - 12 The second book in the Yinti series. Yinti and the hunting dingo, Spinifex, walk out of the desert together and Yinti sees a white man for the first time: `Look at that kartiya,' whispered Yinti, giggling. `You can see the blood through his skin!' When the dingo, Spinifex, is taken from her mother, she expects to be killed. Instead she is adopted and becomes a prized hunting dog. She eventually accompanies her human family, including Yinti, on their journey through the Great Sandy Desert. When Yinti leaves the desert, Spinifex goes with him. Based on stories, told to Pat Lowe by Jimmy Pike, about a dog who lived with his family in the desert during the 1940s and early 1950s ...Show more
$12.99
AUD
Category: Early Reader | Series: Yinti Ser.
 Age range 9 - 12 Gradually, Yinti and Wara grew accustomed to station life. They no longer ran and hid when they saw a motorcar coming along the road towards them. The third book in the Yinti series of three books. Desert Cowboy is the story of Yinti's return to the cattle station and of his life as a stockman. Over these years Yinti experiences joy, excitement, loss and tragedy, but never loses his sense of fun and inclination to mischief. All of the stories are based on actual people and events as told to Pat Lowe by Jimmy Pike and other members of his family. ...Show more
$12.99
AUD
Category: Early Reader | Series: Yinti Ser.
Age range 9 - 12 The first book in the Yinti series of three books. The stories are linked in a sequence that shows Yinti's development from a young bushie to a competent station worker and adult. Yinti is a traditional Walmajarri Aboriginal boy growing up Great Sandy Desert in the remote North West of Australia - one of the most marginal environments on earth. This is the story of Yinti's coming of age. He has no contact with white people until the last chapter of the book when he meets his first white man, first horse and first bullock. The stories are based on people and events as told to Pat Lowe by Jimmy Pike. ...Show more
$29.99
AUD
Category: Early Reader | Reading Level: Eve Pownall Award
Luminous images, accompanied by newspaper extracts dating back to the early 1800s and words by Ngiyampaa Elder, Peter Williams, explore the ongoing mystery of yahoo encounters. 'He was surprised to observe a hairy human form, about seven feet in height, walking in the bush.' Queanbeyan Age, 24 August 18 86 Throughout the first century or so of Australian settlement by Europeans, the pages of colonial newspapers were haunted by reports of a bewildering phenomenon: the mysterious yahoo or hairy man ... But what was it?  Yahoo Creek breathes life into this little-known piece of Australian history - which, by many accounts, is a history still in the making. 'These stories are not my stories or your stories, they're our stories.' Peter Williams, Ngiyampaa Elder ...Show more
Black Cockatoo
by Carl Merrison; Hakea Hustler
$11.99
AUD
Category: Early Reader
Black Cockatoo is a vignette that follows Mia, a young Aboriginal girl as she explores the fragile connections of family and culture. Mia is a 13-year-old girl from a remote community in the Kimberley. She is saddened by the loss of her brother as he distances himself from the family. She feels powerles s to change the things she sees around her, until one day she rescues her totem animal, the dirran black cockatoo, and soon discovers her own inner strength. A wonderful small tale on the power of standing up for yourself, culture and ever-present family ties. ...Show more
Items per page:
1 - 10 of 10