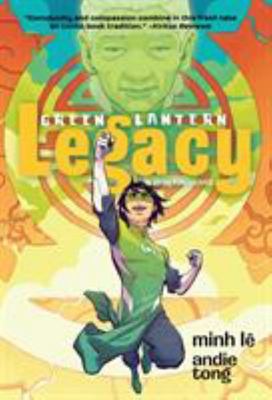 $16.99
AUD
Category: Young Adult
Thirteen-year-old Tai Pham lives in the apartment above his grandmother's store, where his bedroom is crammed with sketchpads and comic books. But not even his most imaginative drawings could compare to the colorful adventure he's about to embark on. When Tai inherits his grandmother's jade ring, he so on finds out it's more than it appears. Suddenly he's being inducted into a group of space cops known as the Green Lanterns, his neighborhood is being overrun by some racist bullies, and every time he puts pen to paper, he's forced to confront that he might not be creative enough or strong enough to uphold his ba's legacy. Now Tai must decide what kind of hero he wants to be- will he learn to soar above his insecurities or will the past keep him grounded? ...Show more
$21.99
AUD
Category: Adult | Series: Drifting Dragons Ser.
The daily routine aboard an airborne draking vessel springs to vivid life in this exquisitely crafted tale in the tradition of the lush, transporting fantasy of Hayao Miyazaki. Part travelogue, part imaginary cookbook, and part otherworldly slice of life, Drifting Dragons tells the stories of the Quin Z aza and the colorful band of misfits that makes up her crew. ...Show more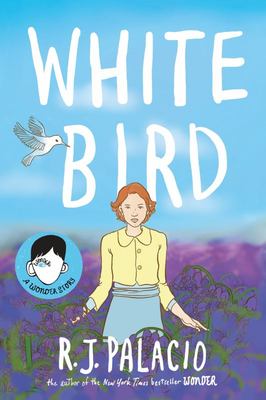 $39.99
AUD
Category: Young Adult
To the millions of readers who fell in love with R J Palacio's Wonder, Julian is best-known as Auggie Pullman's classroom bully. White Bird reveals a new side to Julian's story, as Julian discovers the moving and powerful tale of his grandmother, who was hidden from the Nazis as a young Jewish girl in o ccupied France during the Second World War. An unforgettable, unputdownable story about strength, courage and the power of kindness to change hearts, build bridges, and even save lives, from the globally bestselling author of Wonder. ...Show more
$29.99
AUD
Category: Adult
Acclaimed as 'the most affective and successful narrative ever done about the Holocaust' (Wall Street Journal) and 'the first masterpiece in comic book history' (New Yorker), Maus is the story of Vladek Spiegelman, a Jewish survivor of Hitler's Europe, and his son, a cartoonist, coming to terms with his father's story.Against the backdrop of guilt brought by survival, they stage a normal life of small arguments and unhappy visits. An astonishing retelling of the twentieth-century's grisliest news, Maus studies the bloody paw-prints of history and tracks its meaning for all of us. ...Show more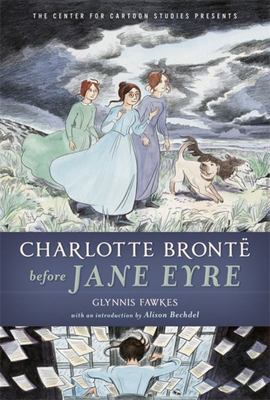 $24.99
AUD
Category: Young Adult | Series: The Center for Cartoon Studies Presents
Do you think, because I am poor, obscure, plain and little, I am soulless and heartless? You think wrong --I have as much soul as you, --and full as much heart Charlotte Bront 's Jane Eyre is a beloved classic, celebrated today by readers of all ages and revered as a masterwork of literary prowess. But what of the famous writer herself?Originally published under the pseudonym of Currer Bell, Jane Eyre was born out of a magnificent, vivid imagination, a deep cultivation of skill, and immense personal hardship and tragedy. Charlotte, like her sisters Emily and Anne, was passionate about her work. She sought to cast an empathetic lens on characters often ignored by popular literature of the time, questioning societal assumptions with a sharp intellect and changing forever the landscape of western literature.With an introduction by Alison Bechdel, Charlotte Bront before Jane Eyre presents a stunning examination of a woman who battled against the odds to make her voice heard. ...Show more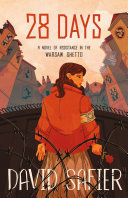 $29.99
AUD
Category: Young Adult
Warsaw, 1942. Sixteen-year old Mira smuggles food into the Warsaw Ghetto to keep herself and her family alive. When she discovers that the entire Ghetto is to be "liquidated"--killed or "resettled" to concentration camps--she desperately tries to find a way to save her family. She meets a group of young people who are planning the unthinkable: an uprising against the occupying forces. Mira joins the resistance fighters who, with minimal supplies and weapons, end up holding out for twenty-eight days, longer than anyone had thought possible.During this time, Mira has to decide where her heart belongs. To Amos, who will take as many Nazis as he can with him into the grave? Or to Daniel, who wants to help orphans in a shelter? ...Show more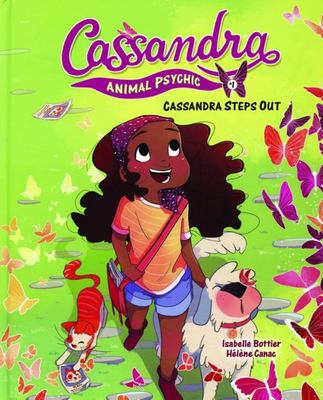 $14.99
AUD
Category: Young Adult | Series: Cassandra: Animal Psychic Ser.
Cassandra has a gift. Animals can show her what they're thinking. And she's done keeping her talent a secret. In the first volume of the Cassandra: Animal Psychic series, Cassandra sets out to help pets and their people. The trouble is, other parts of Cassandra's life are changing too. Her mom has a bo yfriend she really likes, but his daughter can't stand Cassandra. And Cassandra's best friend is about to leave town. Not even her trusty dog Miss Dolly can make things feel okay. When Cassandra gets on the trail of a lost cat, will she be able to help its owners? Or will her first case be a flop? ...Show more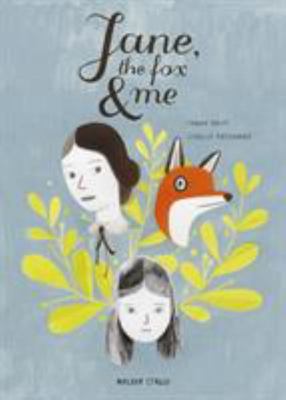 $19.99
AUD
Category: Young Adult
Hélène has been inexplicably ostracized by the girls who were once her friends. Her school life is full of whispers and lies. Hélène weighs 216; she smells like BO. Her loving mother is too tired to be any help. Fortunately, Hélène has one consolation, Charlotte Bronte's Jane Eyre. Hélène identifies str ongly with Jane's tribulations, and when she is lost in the pages of this wonderful book, she is able to ignore her tormentors. But when Hélène is humiliated on a class trip in front of her entire grade, she needs more than a fictional character to allow her to see herself as a person deserving of laughter and friendship. Leaving the outcasts tent one night, Hélène encounters a fox, a beautiful creature with whom she shares a moment of connection. But when Suzanne Lipsky frightens the fox away, insisting that it must be rabid, Hélène's despair becomes even more pronounced: now she believes that only a diseased and dangerous creature would ever voluntarily approach her. But then a new girl joins the outcasts circle, Géraldine, who does not even appear to notice that she is in danger of becoming an outcast herself. And before long Hélène realizes that the less time she spends worrying about what the other girls say is wrong with her, the more able she is to believe that there is nothing wrong at all. This emotionally honest and visually stunning graphic novel reveals the casual brutality of which children are capable, but also assures readers that redemption can be found through connecting with another, whether the other is a friend, a fictional character or even, amazingly, a fox. ...Show more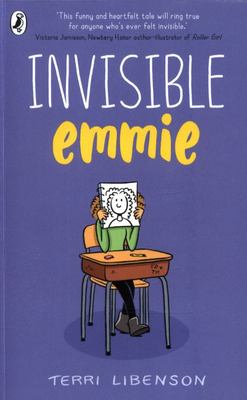 $16.99
AUD
Category: Young Adult
The lives of two middle-school girls-one a quiet artist, the other an outgoing, popular overachiever-intersect in unexpected ways in this humorous and surprising graphic novel hybrid, the debut of internationally syndicated, Reuben Award-winning cartoonist Terri Libenson. Perfect for fans of Raina Telge meier and Jennifer Holm. This is the story of two totally different middle school girls-quiet, shy, artistic Emmiepopular, outgoing, athletic Katie-and how their lives unexpectedly intersect one day, when an embarrassing note falls into the wrong hands. All the crushes, humiliations, boredom, and drama of middle school are compressed into one surprising day in this extraordinary debut graphic novel. ...Show more
$19.99
AUD
Category: Young Adult | Series: Heartstopper
Boy meets boy. Boys become friends. Boys fall in love. An LGBTQ+ graphic novel about life, love, and everything that happens in between - for fans of The Art of Being Normal, Holly Bourne and Love, Simon. Charlie and Nick are at the same school, but they've never met ... until one day when they're made to sit together. They quickly become friends, and soon Charlie is falling hard for Nick, even though he doesn't think he has a chance. But love works in surprising ways, and Nick is more interested in Charlie than either of them realised. Heartstopper is about love, friendship, loyalty and mental illness. It encompasses all the small stories of Nick and Charlie's lives that together make up something larger, which speaks to all of us. This is the first volume of Heartstopper, with more to come. ...Show more
$19.99
AUD
Category: Young Adult | Series: Heartstopper
Boy meets boy. Boys become friends. Boys fall in love. An LGBTQ+ graphic novel about life, love, and everything that happens in between: this is the third volume of HEARTSTOPPER, for fans of The Art of Being Normal, Holly Bourne and Love, Simon. Charlie didn't think Nick could ever like him back, but no w they're officially boyfriends. Nick's even found the courage to come out to his mum. But coming out isn't just something that happens once - there's Nick's older brother, and a school trip to Paris, not to mention all the other friends and family - and life can be hard, even with someone who loves you by your side. As their feelings for each other get more serious, Charlie and Nick will need each other more than ever before. Heartstopper is about love, friendship, loyalty and mental illness. It encompasses all the small stories of Nick and Charlie's lives that together make up something larger, which speaks to all of us. 'The queer graphic novel we wished we had at high school.' Gay Times This is the third volume of Heartstopper, with more to come. ...Show more
$19.99
AUD
Category: Young Adult | Series: Heartstopper
Boy meets boy. Boys become friends. Boys fall in love. An LGBTQ+ graphic novel about life, love, and everything that happens in between: this is the second volume of HEARTSTOPPER, for fans of The Art of Being Normal, Holly Bourne and Love, Simon. Nick and Charlie are best friends. Nick knows Charlie's g ay, and Charlie is sure that Nick isn't. But love works in surprising ways, and Nick is discovering all kinds of things about his friends, his family ... and himself. Heartstopper is about friendship, loyalty and mental illness. It encompasses all the small stories of Nick and Charlie's lives that together make up something larger, which speaks to all of us. This is the second volume of Heartstopper, with more to come. ...Show more