$34.95
AUD
Category: Picture Books
Learn English and Arabic names for zoo animals while you practice asking "What's That?" in both languages. A perfect early learning book for children, language learners, and multilingual classrooms and libraries. Little Moon Books' English/Arabic Early Learners books provide bold, bright colors, origi nal illustrations, English, Arabic, and Transliteration, to make reading and learning fun and promote bilingualism in every family From the best selling author of How Big Is Allah? and the Owl & Cat picture book series, Emma Apple.   تعرف على الأسماء الإنجليزية والعربية لحيوانات حديقة الحيوان بينما تتدرب على طرح السؤال "ما هذا؟" بكلتا اللغتين. كتاب تعليمي مبكر مثالي للأطفال ومتعلمي اللغة والفصول الدراسية والمكتبات متعددة اللغات توفر كتب (القمر الصغير) باللغة الإنجليزية / العربية للمتعلمين الأوائل ألوانًا جريئة ومشرقة ، ورسوم توضيحية أصلية ، بالإنجليزية والعربية والترجمة الصوتية ، لجعل القراءة والتعلم ممتعة ولتعزيز ثنائية اللغة في كل عائلة من المؤلف الأكثر مبيعًا لكتاب ما هو حجم الله؟ وسلسلة الكتب المصورة  تفاحة ايما ،البومة و القطة ...Show more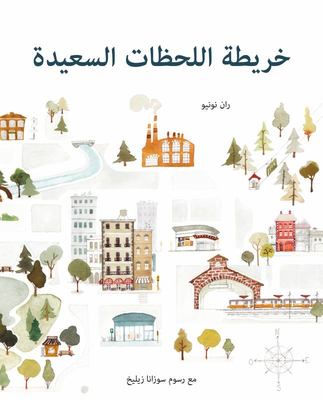 The Map of Good Memories (Arabic)
by Fran Nuno; Zuzanna Celej (Illustrator); Nedezda Zadon (Translator)
$20.75
AUD
Category: Picture Books
There are places that remind us of happy moments. Zoe, a little girl who has to flee from her city with her family because of a war, remembers them before she leaves. She uses them to draw a "map of good memories," knowing that they will always be with her.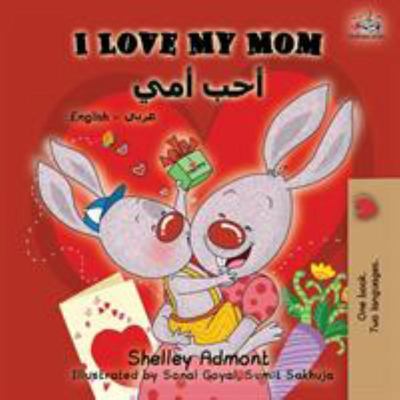 $24.95
AUD
Category: Picture Books | Series: English Arabic Bilingual Collection
Bilingual English Arabic children's book. Perfect for kids studying Arabic or English as their second language. Fun story with important message. Everybody loves their Mom, no matter what their age. In this bedtime story, the little bunny Jimmy and his older brothers try to find a perfect present for Mo m's birthday. They want to show how much they love her. What creative solution did they find to express their feelings? You will find out in this illustrated children's book. ...Show more

$26.50
AUD
Category: Picture Books
Kanzi's family has moved from Egypt to America, and on her first day in a new school, what she wants more than anything is to fit in. Maybe that's why she forgets to take the kofta sandwich her father has made for her lunch, but that backfires when Mama shows up at school with the sandwich. Mama wears a hijab and calls her daughter Habibti (dear one). When she leaves, the teasing starts. That night, Kanzi wraps herself in the beautiful Arabic quilt her teita (grandma) in Cairo gave her and writes a poem in Arabic about the quilt. The next day her teacher sees the poem and gets the entire class excited about creating a "quilt" (a paper collage) of student names in Arabic. In the end, Kanzi's most treasured reminder of her old home provides a pathway for acceptance in her new one. ...Show more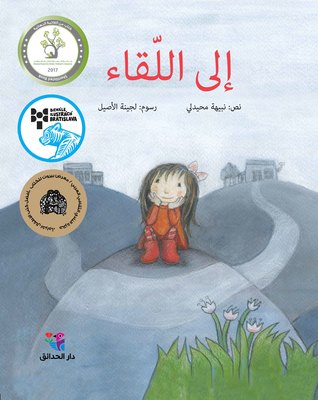 $32.99
AUD
Category: Picture Books
"Goodbye" won the Children's Books Appreciation Award for the Bratislava BIB Publishing category 2017 in its 26th edition, and was selected from among 488 books in 49 countries.   The story of a little girl who lost joy and went to look for him on a walk, but she did not find him and remained sad .. T he reason for her sadness is her feeling of guilt for leaving her parents. We live with her moments of her sadness and anxiety, and her innocent childish decisions, until a solution comes to her from the world of childhood as well.   فاز كتاب "إلى اللقاء" بجائزة التقدير لكتب الأطفال عن فئة دار النشر براتيسلافا لعام 2017 في نسخته السادسة والعشرين وتم اختياره من بين 488 كتابًا في 49 دولة  قصة طفلة صغيرة فقدت الفرح وذهبت للبحث عنه في نزهة لكنها لم تجده وظلت حزينة .. وسبب حزنها شعورها بالذنب لترك والديها. نعيش معها لحظات حزنها وقلقها  وقراراتها الطفولية البريئة ، حتى يأتي لها حل من عالم الطفولة أيضًا     ...Show more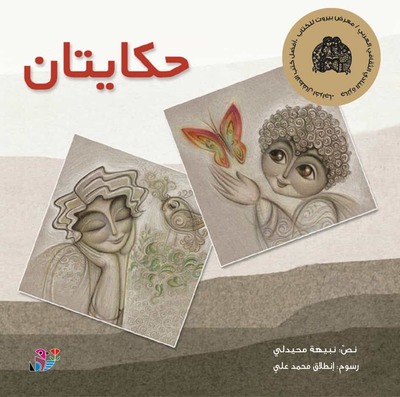 $16.99
AUD
Category: Picture Books
This book won the Beirut International Book Fair / Category for Best Direction. Habib loves music and plays the piano, as for Firas, he loves drawing and trained in it from a young age. The story is here. Behind the story is another story about Firas the deaf and Habib of the Blind.   فاز هذا الكتاب ف ي معرض بيروت الدولي للكتاب / فئة أفضل إخراج. يحب حبيب الموسيقى ويعزف على البيانو ، أما فراس فيحب الرسم ويتدرب عليها منذ الصغر. القصة هنا. وخلف القصة قصة أخرى عن فراس الأصم وحبيب المكفوفين ...Show more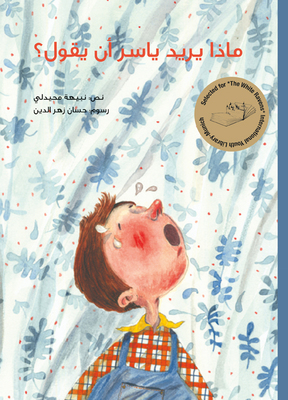 $22.99
AUD
Category: Picture Books
This book was included in the list of internationally selected books in The White Ravens International Youth Library / Munchen. Yasser cries a lot without saying what he wants, which annoys his parents. His mother teaches him to always specify what he wants, instead of crying, until the day comes, and Y asser asks her a strange request.   تم تضمين هذا الكتاب في قائمة الكتب المختارة دوليًا في مكتبة الغربان البيضاء الدولية للشباب / ميونخ ياسر يبكي كثيرا دون أن يقول ما يشاء مما يزعج والديه. علمته والدته أن يحدد دائمًا ما يريد ، بدلاً من البكاء ، حتى يأتي اليوم ، ويسألها ياسر طلبًا غريبًا ...Show more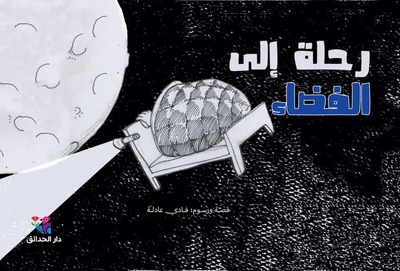 $14.99
AUD
Category: Picture Books
"What remains is for us to place the flag and find a suitable name for the planet. Then we will wander and discover in order to inform the people of the earth of our discovery.   ما تبقى لنا هو وضع العلَم وإيجاد اسم مناسب للكوكب. ثم نتجول ونكتشف لنعلم الناس على الأرض باكتشافنا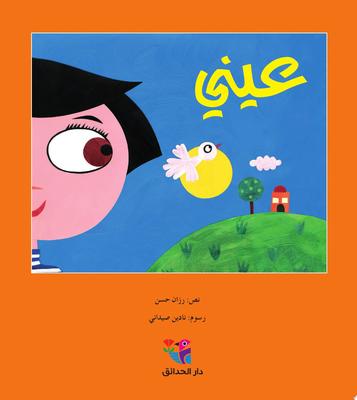 $14.99
AUD
Category: Picture Books
 هدف هذا الكتاب حثّ الطفل على أن يبحث ما وراء الأدوار الطبيعية للأشياء، بخبرات تعويضية تثري قاموسه المعرفي وتغنيه، فالعين ترى الأشياء لكنها ليست وحدها التي ترى، فالإنسان يمكن أن يبصر عبر وسائل أخرى خاصة إذا حُرٍم نعمة البصر.