$24.99
AUD
Category: Picture Books
Archie Roach AM's deeply personal song, 'Took the Children Away', from his 1990 debut album, Charcoal Lane, was the first song ever to receive a prestigious Australian Human Rights Award. Its impact was immediate, shining a stark light on Australia's shameful past practices of removing children from the ir families. The song also speaks of love and reconnection and has travelled across seas into the hearts of First Nations communities everywhere. One dark day, when Archie was just two years old, big black government cars came to his home at Framlingham Aboriginal Mission in southwest Victoria. They forcibly took Archie away from his mother, father and family - everything he had ever known. They took away thousands of other Aboriginal children, right around Australia. Powerful people had decided that these children would be better off living and learning all the white man's ways. Frightened and alone, they grew up in institutions and foster homes. They became known as the Stolen Generations.  Ruby Hunter was one of those children, too, only eight when she was taken from the loving arms of her grandmother living on the Coorong in South Australia. Archie and Ruby met and fell in love as homeless teenagers and Archie started writing songs to help ease his pain. Archie's songs, loved by fans worldwide, tell a powerful story of survival and renewal, and the healing power of music.   In this special 30th anniversary edition, Archie's iconic lyrics sit alongside evocative illustrations by his beloved soulmate and musical collaborator, Ruby Hunter. Also included are Archie's recollections of his family and rare historical photographs. Aboriginal and Torres Strait Islander readers are warned that this book contains images of people who are deceased or who may now be deceased.     ...Show more
$24.99
AUD
Category: Picture Books | Series: Kimberly Art Centre Ser.
Age range 0 to 9 I am Shirley Purdie This is my story Ngayin-ga Birrmarriyan-nga Berrembi jarragbe ngaginybe.  My mother shows me how to get bushtucker and she shows me how to paint. Now I'm a famous artist.  My paintings are all over the world hanging in important places. Happy times. Told in English and Gija, this is the story of Shirley Purdie, famous Gija artist, as told through her paintings, as part of the Ngaalim-Ngalimboorro Ngagenybe exhibition created for the 2018 National Portrait Gallery exhibition So Fine: Contemporary women artists make Australian history. The exhibition will be rehung, in Gallery 1, to coincide with the launch of My Story, along with a series of cultural engagement activities based on My Story. This is the first book in the Kimberley Art Centre Series. The series focuses on developing the skills of Kimberley Aboriginal artists in children's picture book storytelling and illustration.  ...Show more
$24.99
AUD
Category: Picture Books
Age range 6 to 9Billie wants the blue bike and she asks her Mum to buy it for her — but her Mum has no money to spend on a bike. She asks Uncle Jack and he won't give her the money either, but he will help her save up to buy the bike herself. She can work for him for $10 per week for 10 weeks to save th e $100 for the bike. But Billie is impatient, and she tries washing cars and even enters her dog Spike in a dog contest — neither of which works out. She eventually she goes back to Uncle Jack and saves the money in 10 weeks — and she is able to purchase the bike!Billie and the Blue Bike is a fun and engaging way to introduce young children to financial literacy knowledge, and is written for Indigenous children in particular. This brightly illustrated and instructive picture book, written and illustrated by the award-winning Ambelin Kwaymullina, has been designed to include financial literacy learning relevant to students at a Year 2 level. Billie and the Blue Bike references the National Consumer Financial Literacy Framework, which sets out three dimensions of learning that underpin consumer and financial education: knowledge and understanding; competence; and responsibility and enterprise. Teachers and parents can use the book as a resource to help children understand core financial literacy matters through storytelling.   ...Show more
$24.99
AUD
Category: Picture Books
A wonderful companion to Gregg Dreise's highly acclaimed My Culture and Me, this joyful picture book celebrates Australia's Indigenous heritage and the diversity we enjoy today. Hello and welcome to our corrobboree. Hello and welcome to our gathering. Father Sky, Mother Earth together here with me. Diff erent colours, different people, together in harmony. ...Show more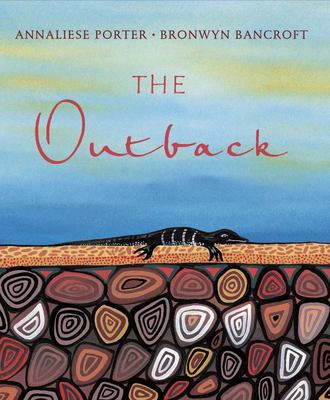 Outback
by Annaliese Porter; Bronwyn Bancroft (Illustrator)
$19.95
AUD
Category: Picture Books
Annaliese Porter was only eight years old when she wrote The Outback. She has captured the Australian outback inall its moods in this moving bush ballad about the country's vast interior.The Outback, illustrated by respected Aboriginal artist Bronwyn Bancroft, depicts recognisable Australian landscapesa nd animals such as Uluru, dingoes, cockatoos, snakes and goannas.A stunning picture book destined to become an Australian classic. ...Show more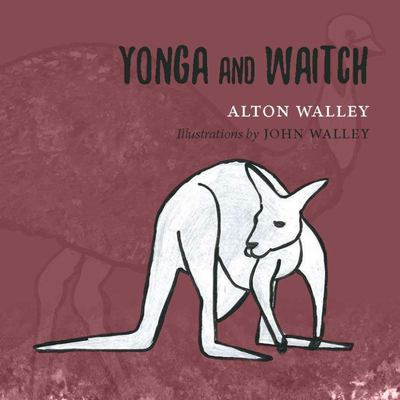 $14.99
AUD
Category: Picture Books
Follow Yonga the kangaroo and Waitch the emu as friendships are challenged by hidden agendas on a sweltering summer day.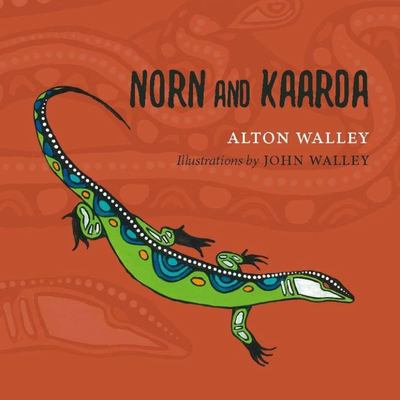 $14.99
AUD
Category: Picture Books
Follow Norn the Snake as the bushland animals search for a solution to the vicious goanna name Kaarda.
$14.99
AUD
Category: Picture Books
 Follow Keek and Gidgi, two brothers with a profound love for the oceans and rivers. This coming of age story follows the learnings of  these young future leaders in the final days of the warmer seasons.
I Want to Be a Superhero
by Breanna Humes; Ambelin Kwaymullina (Illustrator)
$24.99
AUD
Category: Picture Books
Age range 3 to 9Breanna wrote this story when she was 8 years old and wanted to fly. Beautifully told and illustrated story of Breanna, who wants to be a superhero. She asks family and friends if she can become a superhero by wishing upon a shooting star. She tries but it doesn't work. Breanna is finall y happy with the idea of working hard and becoming a superhero doctor, lawyer, engineer or vet. But she still wants to fly! ...Show more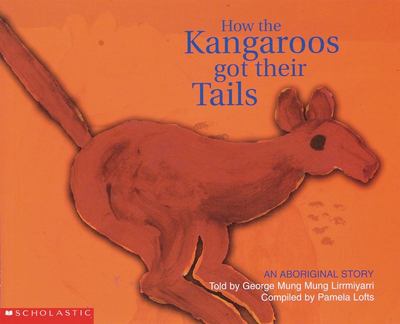 $39.99
AUD
Category: Picture Books
This book is based on a story told by George Mung Mung Lirrmiyarri, of the Kija people, to Aboriginal people living in Warmun (Turkey Creek), Western Australia. The illustrations are adapted from their original paintings of the story. Hector Jandany and George Dingmarie of the Kija Language Group said, "We have to keep this language which we got from our old people who have passed away. We don't want to lose it. The younger generation has to carry on the language that they learn from us." ...Show more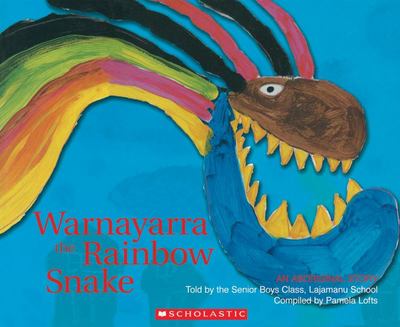 $39.99
AUD
Category: Picture Books
This story is based on a story told by the Senior Boys Class at Lajamanu School, a bilingual school where Aboriginal children are taught to read and write their own language, Walpriri. Illustrator Pamela Lofts adapted the illustrations from original paintings done by the children for their story.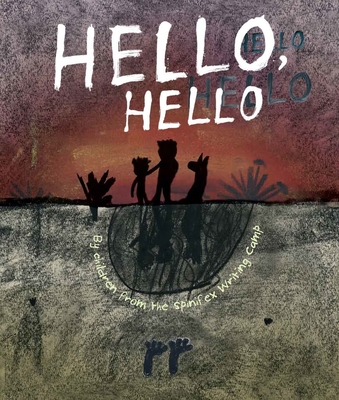 Hello, Hello
by Indigenous Literacy Foundation
$24.99
AUD
Category: Picture Books
A family is walking home on a very dark night. It's hard to see clearly - what is that shadow? And what is that noise? Turn the pages of this intriguing and atmospheric book and join the family as they discover what the dark night is hiding.