$22.95
AUD
Category: Picture Books
Meet Gracie - a lovably sweet dog who has a hard time making friends. Join her as she travels in the Blue Ridge Mountains and meets new characters. She dances for them, she brings them presents, but no one wants to play with her Will she ever find some special companions?Children will love the beautifu l water color illustrations of Gracie as she travels through the mountains in this bilingual, based-on-a-true-story adventure. As a special bonus, a look-and-find of Appalachian foliage is included at the end. German (Deutsch)/English.This book was written to assist monolingual adults in helping children become bilingual. Suitable for children ages 1 to 4, with help from an adult, and children ages 5 and up, with basic reading skills.Free bilingual and immersive audio versions available at: www.auntkatiesplace.com/gracieaudio ...Show more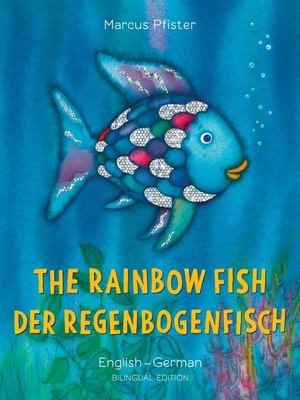 $14.99
AUD
Category: Picture Books | Series: Rainbow Fish (North-South Books) Ser.
Nothing is nicer than sharing and giving in this bilingual edition of the beloved classic by Marcus Pfister   NorthSouth Books is proud to partner with bi: libri in a new line of multilingual children's books. Launching with bilingual editions of The Rainbow Fish (hardcover & paperback) in ten lan guages, and continuing with more unique titles that address universal themes, such as friendship, tolerance, and finding courage--bringing great stories and second-language learning fun to children around the world.For over twenty-five years the little fish with the sparkling scales, who learned to conquer his vanity, has enchanted children and grown-ups all over the world.   A great way to introduce a second language to very young children, be they English- or German-speaking.   "Will fascinate preschoolers."--Booklist   "A delightful tale."--Parade     A CHRISTOPHER AWARD WINNER   WINNER OF THE BOLOGNA BOOK FAIR CRITICI IN ERBA PRIZE   AMERICAN BOOKSELLER ABBY AWARD WINNER   AN IRA-CBC CHILDREN'S CHOICE   Meet Marcus Pfister at www.marcuspfister.ch     ...Show more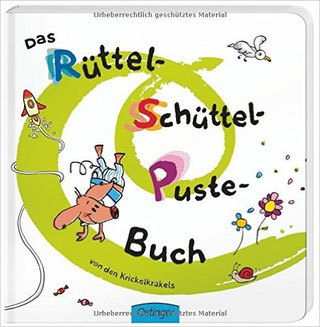 $19.99
AUD
Category: Picture Books
Kreativer Kinder-Mitmachspaß mit Schweinchen Egon!Schweinchen Egon hält es nicht zu Haus. Er möchte in die Welt hinaus, und die Leser helfen ihm dabei. Sie drücken auf Farbtuben, damit Egon malen kann, lenken seine Rakete durch den Weltraum, bewegen die Flügel der Möwe, auf der er fliegt, auf und ab und sagen den magischen Zauberspruch auf, damit Egon keine Angst vor dem dunklen Wald haben muss. Drehen, wenden, pusten, schütteln: ein Bilderbuch für viele Sinne!Von den Krickelkrakels und Nachfolger des Erfolgstitels Das bewegte Buch . ...Show more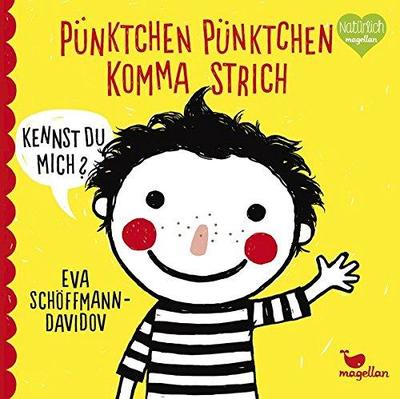 $12.99
AUD
Category: Picture Books
Zwei Punkte, dick und rund was kann das sein? Mit einem Nasenstups in der Mitte und einem Grinsemund wird daraus im Handumdrehen ein Gesicht! Aber das ist nicht alles: Schnell noch Ohren, Bäckchen und Haare dran, schon ist der Kopf komplett. Und mit einem Ringelpullibauch, Beinen zum Um-die-Welt-Rennen und einem Winkearm ist der kleine Kerl fertig. Dann heißt es jetzt: LOSMALEN! ...Show more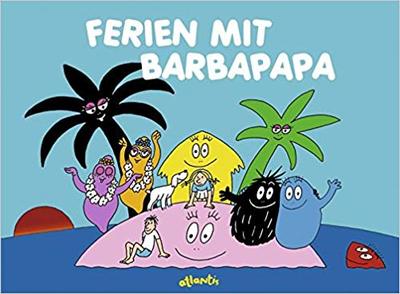 $24.99
AUD
Category: Picture Books
Der Winter scheint endlos, die Barbapapasfrieren. Deshalb fliegen sie in die Wärme,auf eine einsame Insel. Sie schwimmen im Meerund tanzen bis zum Sonnenuntergang.Aber dann entbrennt ein heftiger Streit wegeneines Haars im Tee. Nun wollen die Barbapapa-Kinder nichts mehr miteinander zu tun haben;jedes b aut sich eine eigene Hütte und bemalt sie inseiner Farbe. Dabei schlagen sie mit ihren Pinselnwild um sich, bis alle gleich bunt ausehen.Mitten in ihrem Farbenstreit erkennen die Barbapapas,dass sie zusammen am glücklichsten sind. ...Show more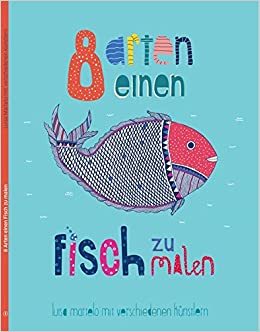 $21.99
AUD
Category: Picture Books
Dieses ungewohnliche Kunstmalbuch fuhrt Kinder in verschiedene Indische Kusttraditionen ein. Fische werden in acht verschiedenen Folk und indigenen Stilen visualisiert und widergegegen. Kinder können diese Stile umfassend enforschen, indem sie nachmalen, Muster fúllen oder farbig ausmalen - oder einfach nur Spass damit haben. Älteren Kindern wird klar, dass Kunst sowohlt Vorstellungsgabe als auch Darstelluing bedeutet.  ...Show more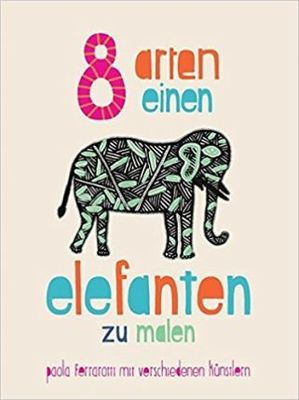 $21.99
AUD
Category: Picture Books
Dieses ungewohnliche Kunstmalbuch xeigt Kindern Elefanten aus verschiedenen indischen Kusttraditionen. Vorstellung und Darstellung von Elefanten wird anhand von acht verschiedenen indigen Stilen vorgefuhrt. Kinder konnen diese Stile erfahren indem sie nachmalen, Muster fullen oder farbig ausmalen - oder einfach nur Spass damit haben. Alteren Kindern wird klar, dass Kunst sowohl Vorstellungsgabe auch Darstellung bedeutet.  ...Show more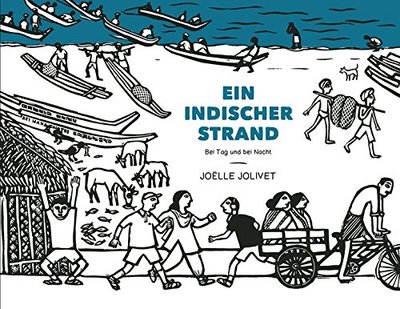 $26.99
AUD
Category: Picture Books
Dieser strand an der súdindischen kúste steckt voller leben.  Tagsúber kann man beobachten, wie die Fischer ihren Fang einbringen, Frauen Fisch verkaufen und Menschen und Tiere ihren Geschäften nachgehen. Wenn die Sonne sinkt verwandelt sich der Stand in einen anderen Ort - jetzt ist Zeit für Spiele, G erpräche, Zusammensitzen, Essen und SpaB. So lange, bis die Fischer sich schladen legen und alle anderen nach Hause gehen. Die französische Künstlerin Joëlle Jolivet begleiter Euch durch einen Tag und eine Nacht an einem indischen Strand. Habt SpaB beim Erkunden, Ausmalen und Ergänzen dieses niemals endenden Buches, das ganz vom Meer umgeben ist!  ...Show more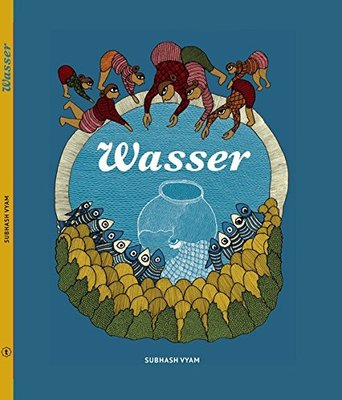 $28.99
AUD
Category: Picture Books
"Haben wir mehr genommen, als uns zustand?" fragt sich der Künstler Subash Vyam aus dem indischen Stamm der Gond. In diesem Buch denkt er über die Beiziehung seines Stammes zum Wasser nach. Inzwischen wohnt Subash in der Stadt, doch er erinnert sich noch genau, wie es war, in einem Dorf aufzuwachsen, wo Wasser stets knapp war - und das, obwohl die Bewohner immer nur so viel davon nachmen, wie die wirklich brauchten. Dagegen ist die Dier der Stadt nach Wasser kaum zu stillen. Sie konsumiert es hemmungslos und ohne über die Konsequenzen nachzudenken.  Was also ist zu tun? Subash erzählt uns eine bekannte Geschichte der Gond. Sie warnt vor den drohenden Gefahren, wenn wir die natur ausbeuten. Um zu überleben, müssen die Menschen mit ihr eine faire und ernstgemeinte Abmachung darüber schlieBen, wie viel wir von ihr nehmen dürfen und was wir ihr zurückgeben müssen.  ...Show more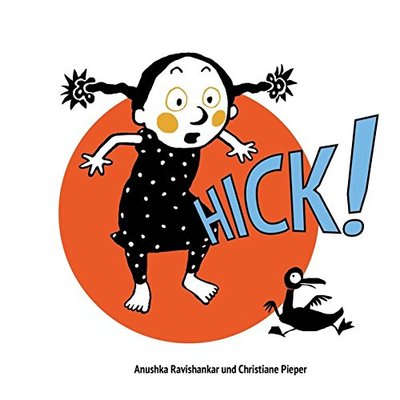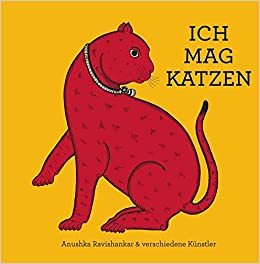 $39.99
AUD
Category: Picture Books
Ich mag Katzen: deiste Katzen, triste Katzen, scheue Katzen, wirre und irre Katzen - dieses Buch stellt eine witzige Galerie von unwiderstehlichen Katzen dar. Jede Katze ist in dem typischen Stil einer indischen Region gemalt. Die Volkskünstler und die Stilrichtung sind am Ende des Buchs aufgeführt.  D as Buch wurde im manuellen Siebdruckverfahren auf Büttenpapier hergestellt und von Hand gebunden. Die Druckmanufaktur von Tara Books arbeitet nach Grundsätzen des fairen Handels. Die Erlöse unterstützen die Künstler und Drucker direkt.  Bis jetzt wurden insegesamt 20.000 Exemplare dieses Buches von Hand gedruckt und weltweit in den Sprachen Englisch, Niederländisch, Italienisch und Japanisch verkauft.  ...Show more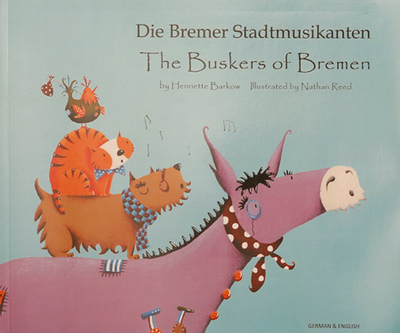 $32.95
AUD
Category: Picture Books | Series: World Tales Ser.
A story in the series World Folk Tales. Bilingual English-Vietnamese. Retold by Henriette and illustrated by Nathan Reed. In Vietnamese/English. Distributed by Tsai Fong Books, Inc.