Quiet!
by Kate Alizadeh
$32.95
AUD
Category: Picture Books
OSssh! Listen, what's that noise?O Each room in a house has different noises and in this book the text and visual clues help a child experience the home through sound, which will be familiar to those children who are blind or partially sighted. Full color.
$32.95
AUD
Category: Picture Books
When the day has ended and everyone else has fallen asleep, a young boy embarks on an adventure with his friend, the Moon. Their unusual journey is described in lyrical verse, creating a magical story that celebrates the serene beauty of the world at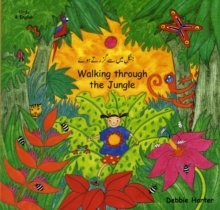 $32.95
AUD
Category: Urdu/اُردُو | Series: Mantra Duets Ser.
Follow a young explorer through jungles, deserts and mountains, singing all the way!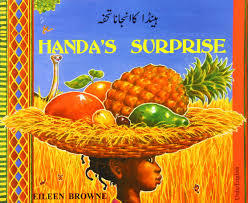 $32.95
AUD
Category: Picture Books
In this picture book classic, a delightful surprise colourfully unfolds when a little girl called Handa puts seven delicious fruits in a basket to take to her friend. A modern classic named one of the best culturally diverse picture books in the UK, this is the story of Handa, who's part of the Luo tri be in south-west Kenya. Handa decides to take seven pieces of delicious fruit to her friend, Akeyo, who lives in the neighbouring village. But as Akeyo wonders, I wonder what fruit Akeyo will like best?, a series of sneaky animals steal something from Handa's basket, which she's carrying on her head... When Handa reaches Akeyo, will she have anything left to offer her friend? Richly-illustrated, brimming with luscious fruit and cheeky wild animals, this mouth-watering story is for the youngest of readers. In the best pantomime spirit, children will long to tell Handa what's happening right behind her! ...Show more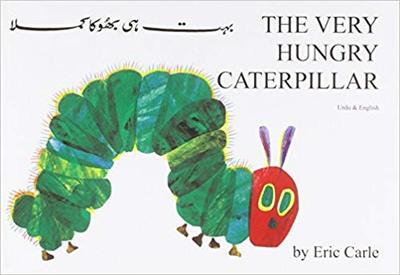 $32.95
AUD
Category: Picture Books
With colour illustrations a dual language edition of this picture book.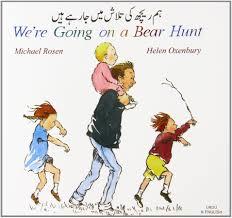 $32.95
AUD
Category: Urdu/اُردُو
Its never easy going on a bear hunt, as the five prospective hunters soon find out. On a beautiful day, four children and their dad cross a field of long grass, wade through a deep cold river ... and into a narrow cave. They say they're not scared... But whats that fearful creature looming up ahead?
Items per page:
1 - 8 of 8