$32.95
AUD
Category: Picture Books
Join this fearless young explorer as she discovers the different animals and terrains of the world - and makes it home for supper, safe and sound.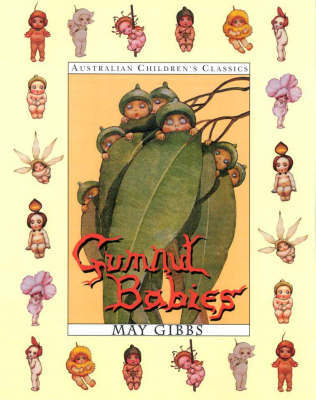 $25.00
AUD
Category: Chinese/中文
A collection of some of May Gibb's most charming 'bush babies' stories. These stories include: Flannel Flowers and Other Bush Babies; Wattle Babies; Boronia Babies and Gum-blossom Babies; plus Nuttytub and Nittersing. These are intended for ages 7+.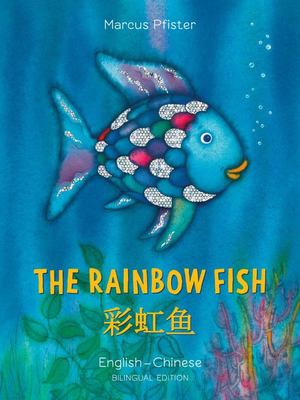 $14.99
AUD
Category: Picture Books | Series: Rainbow Fish (North-South Books) Ser.
Nothing is nicer than sharing and giving in this bilingual edition of the beloved classic by Marcus Pfister   NorthSouth Books is proud to partner with bi: libri in a new line of multilingual children's books. Launching with bilingual editions of The Rainbow Fish (hardcover & paperback) in ten lan guages, and continuing with more unique titles that address universal themes, such as friendship, tolerance, and finding courage--bringing great stories and second-language learning fun to children around the world.   For over twenty-five years the little fish with the sparkling scales, who learned to conquer his vanity, has enchanted children and grown-ups all over the world.   A great way to introduce a second language to very young children, be they English- or Chinese-speaking.   "Will fascinate preschoolers."--Booklist   "A delightful tale."--Parade     A CHRISTOPHER AWARD WINNER   WINNER OF THE BOLOGNA BOOK FAIR CRITICI IN ERBA PRIZE   AMERICAN BOOKSELLER ABBY AWARD WINNER   AN IRA-CBC CHILDREN'S CHOICE   Meet Marcus Pfister at www.marcuspfister.ch ...Show more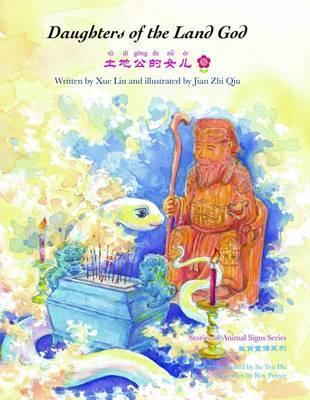 $26.95
AUD
Category: Picture Books | Series: Stories of Animal Signs Series
In the story, Fu De Zhang was made a god to protect his villagers because he was very kind to save the little snake and he taught her not to hurt humans when she had grown up to be big. This story not only tells us to be kind, but also shows that animals may have feelings like humans; they won't hurt us if we don't disturb them first. Includes Pinyin. Includes audio CD with readings in English and Chinese. ...Show more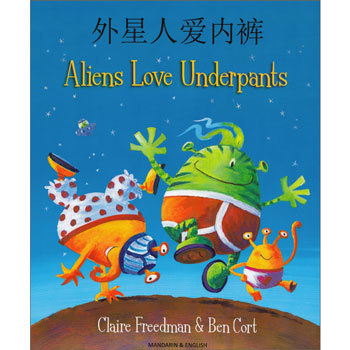 $32.95
AUD
Category: Picture Books
It's a totally zany story with some of the silliest illustrations to appear in many seasons--which is to say that Aliens Love Underpants will be a surefire hit among toddlers and beginning readers. When little aliens fly down to Earth, they don't come to visit because they want to meet the Earthlings. They simply want to steal everybody's underpants They like them large or small, they like them red or green--and they like them in all other sizes and colors, too. They think that Mom's pink, frilly panties are a perfect place to hide. And Grandpa's woolly long johns make a super-whizzy slide The text is in verse, the illustrations are big and bright, and kids who open this book will giggle from first page to last. ...Show more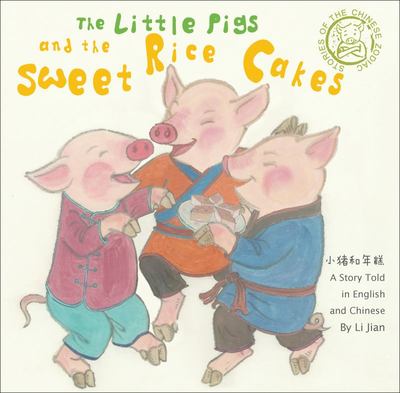 $21.99
AUD
Category: Picture Books | Series: Stories of the Chinese Zodiac Ser.
In America, every child knows the story of the three little pigs and the big, bad wolf, so they'll love reading about the pigs' Chinese counterparts. Told in a bilingual Chinese and English edition, this is the story of three little pigs whose appetites initially get the better of them. In a shared dre am, they met an old man who tells them to deliver sweet rice cakes to him a week before New Year's Eve. The next morning, they see some sweet rice cakes on their kitchen table. The three little pigs completely forget the old man and eat every bit of them. When their mother comes home, she is very angry to discover all the cakes gone. Seeingtheir mother unhappy, the three little pigs help her make more delicious sweet rice cakes. When there is only a week left before Chinese New Year's Eve, their mother lays the sweet rice cakes in front of the portrait of the Kitchen God and prays for the peace for the family. On seeing the portrait, the three little pigs realize that the old man in their dreams is actually the Kitchen God! ...Show more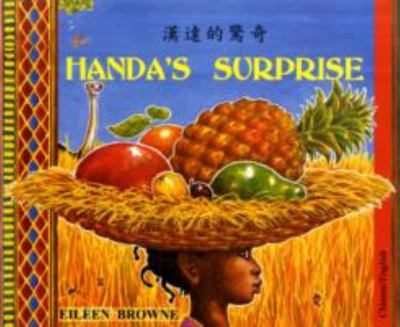 $32.95
AUD
Category: Picture Books
Handa carries seven delicious fruits to her friend Akeyo as a surprise, but meets some hungry animals along the way.   READ AND SHARE is a unique first library for parents and children that helps build early readers' confidence. Grouped in four progressive levels, Read and Share books - available indi vidually for the first time - are specially selected for qualities that encourage literacy skills and a love of reading.   Sixteen top-quality books with notes for extending reading fun inspire the confidence parents and children need to experience the joys of reading . . . together. Plus an informative Parents' Handbook   What is Read and Share?   --An expert selection of sixteen high-quality picture books by superb authors and illustrators, featuring a multicultural array of subjects, including poetry and rhymes, traditional songs, stories, and information books   --Four progressive levels - Beginnings, Early Steps, Next Steps, and Taking Off - each including four fabulous picture books   --Two full spreads inside each book offering suggestions and activities inspired by the story, designed to help parents and children get the most out of each book - and build a foundation for reading success   --A separate 24-page, full-color Parents' Handbook providing extensive practical information and detailed answers to many of the questions parents ask about encouraging their children's literacy ...Show more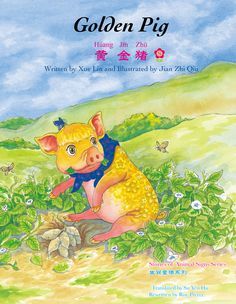 $26.95
AUD
Category: Picture Books | Series: Stories of Animal Signs Series
Golden Pig is a magic pig. Golden light shone from the sky as she was born. She is very greedy! The other pigs are annoyed because they say she gives the pigs a bad name. But the farmers are pleased: Golden Pig digs in the earth with her nose, looking for food, so she digs their fields as well! An amusi ng story based on legends from Old China. Includes Pinyin. Includes audio CD with readings in English and Chinese. ...Show more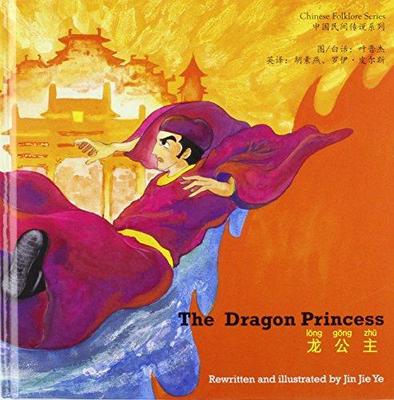 $29.95
AUD
Category: Picture Books | Series: Chinese Festivals Series
A beautiful Dragon Princess, a powerful Dragon King, a terrifying and ruthless Dragon Brother, a fantastic Dragon Palace under the waters of Dong Ting Lake and the brave human Liu Yi; they all feature in this fabulous story of bravery and loyalty adapted from a famous Chinese legend. This book is bili ngual in Chinese and English, includes Pinyin. Includes audio CD, with readings in English and Chinese. ...Show more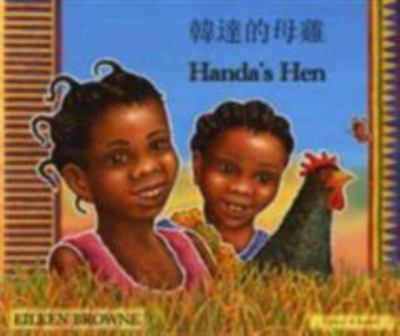 $29.95
AUD
Category: Picture Books
"This picture book throbs with sunshine. A stunning book." -- The Independent (U.K.)Every morning, Handa, a young girl from the Luo tribe, feeds breakfast to Mondi, her grandma's black hen. This morning, however, Mondi is nowhere to be seen. So Handa and her friend Akeyo set off on a hunt, coming upon t wo fluttery butterflies, three stripy mice, four little lizards, five beautiful sunbirds, and many more intriguing creatures. But where could Mondi be? Is that a faint cheeping they hear under the bush? Might Mondi have a surprise in store (or maybe even ten of them)? Luminous colors depict a lush natural setting in this gentle, repetitive story perfect for reading aloud. ...Show more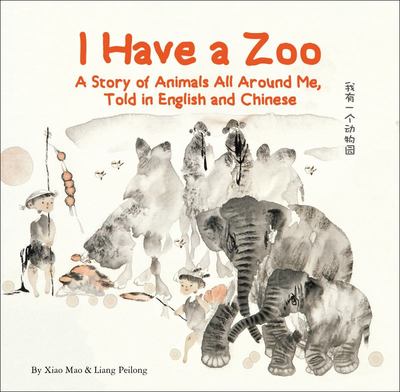 $24.99
AUD
Category: Picture Books
Soar with swallows and butterflies, swim with fish and frogs, and stroll alongside elephants and camels. This bilingual children's book introduces kids to the Chinese language by taking a walk through nature--the zoo that anyone can visit. Lavishly illustrated with Chinese ink paintings from renowned ar tist Liang Peilong, this immersive adventure is beautiful and fun, while also encouraging learning through the lens of a new culture and language. Children will get to know different animals and the sounds they make in two languages. Through this story, children can learn Chinese and more about the animal friends that populate the pages of I Have a Zoo. ...Show more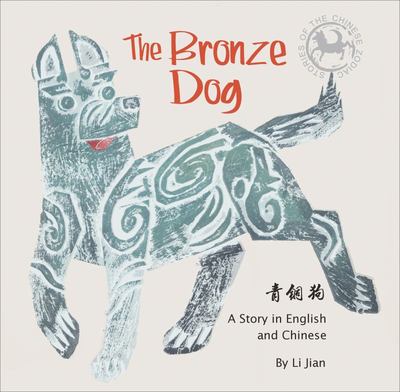 $21.99
AUD
Category: Picture Books | Series: Stories of the Chinese Zodiac Ser.
This beautifully illustrated multicultural children's book tells the story of two young brothers and a magical dog in both English and Chinese. Once upon a time, at the foot of the Mountains called Zhongnan in the Shaanxi Province of China, there were two brothers who lived alone and depended on each ot her. One day, the elder one dug out a bronze dog while tilling, which made the brothers very happy as they could sell it for money. But unexpectedly, the bronze dog suddenly got bigger and swallowed the elder brother. Having seen this, the younger one rushed to find a hammer, intending to smash the bronze dog to save his brother. In order not to be destroyed, the bronze dog promised to give the young boy three gifts which he wanted most. But he told the dog he would rather ask for nothing but his brother. The bronze dog was deeply moved by the love between the two brothers so it spat the elder one out and magically turned into a real dog. Luckily, the brothers got a new companion and all of them lived happily ever after. ...Show more