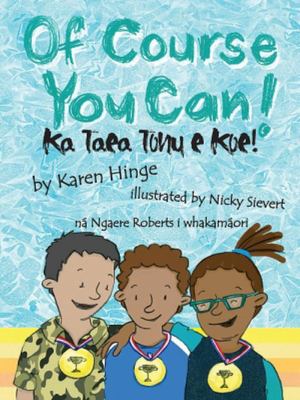 $29.95
AUD
Category: Picture Books
Jeremy is starting a new school. He is a bit nervous and a lot worried but the children in this class are welcoming. Every time he thinks he can't take part they say 'Of course you can!' and so he plays soccer, joins in the Kapa Haka and even takes part in the cross country . . . But when it comes to sw imming the children tell him not to do it. ...Show more
$16.99
AUD
Category: Picture Books
Theres a bear in the window of the house across the street. Its tall and round, with great big feet! I wonder what I would see; if I were that bear, and that bear were me? From singer-songwriter June Pitman-Hayes comes a story and beautiful waiata in both English and Maori that celebrates the great tedd y bear hunt, that entertained thousands of children during lockdown in 2020. For fans of the best-selling Kia Ora you can be a Kiwi too and Kia Kaha! ...Show more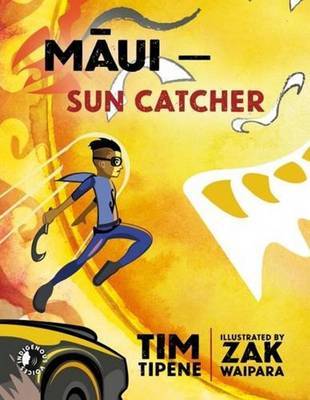 $28.95
AUD
Category: Picture Books
The modern Maui is an intermediate-school boy who lives with his Mum and three older brothers in a city where the day is never long enough to get things done. Maui grasps the mantle: Mum, I'm gonna catch that Sun for you. That Sun who's always on the run. With their woven flax net, the brothers drive to the pit where the Sun lives, and make their play to slow the day. This bilingual book, in English and Maori, brings Maui into the 21st century in a fun and colourful retelling - the first in the international Indigenous Voices series. ...Show more
$21.95
AUD
Category: Picture Books | Series: Pūrākau o Aotearoa
Donovan Bixley re-tells the story of HOW Māui slowed the journey of the sun through the sky each day! The traditional tale but with Donovan's unique twist and trademark humour. The pictures are bright and bring their own level of humour to the book. Darryn Joseph ensures that the story is accurate and c ulturally appropriate and translates, along with Keri Opai, the story for the Te Reo edition. ...Show more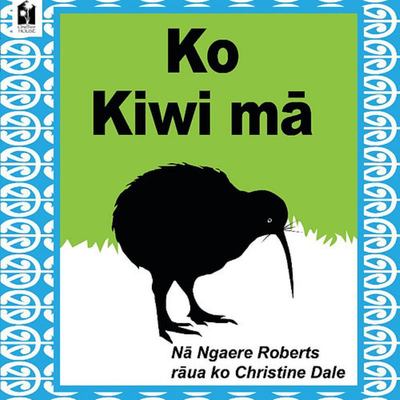 Ko Kiwi Ma
by Christine Dale; Ngaere Roberts
$19.95
AUD
Category: Picture Books
Written in Te Reo Maori with images of New Zealand flora and fauna, accompanied by a brief sentence using the word. Designed to help babies through to younger children to focus and recognise word shapes and phrases. Research has proven that high contrast images are an aid to quietening the mind and sti mulating neural links, for babies and toddlers. These sturdy little editions can be used in classrooms and homes for early language learning in Te Reo Maori. ...Show more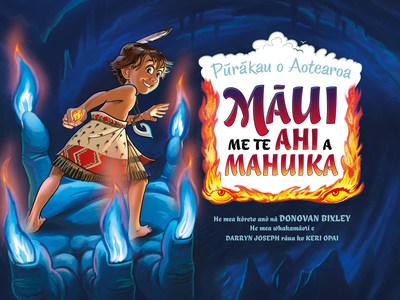 $21.95
AUD
Category: Picture Books | Series: Pūrākau o Aotearoa
Donovan Bixley re-tells the story of how Maui captured the secret of fire. The traditional tale but with Donovan's unique twist and trademark humour. The pictures are bright and bring their own level of humour to the book. Darryn Joseph and Keri Opai ensure that the story is accurate and culturally appr opriate and translate the story for the Te Reo edition. ...Show more
$28.95
AUD
Category: Middle Reader
One night in June 2016, Massey University language lecturer Darryn Joseph sat in a hospital room minding a teacher who had become a dear friend and mentor to him. Darryn wrote her a poem of appreciation, kissed her hand and said goodbye; the next day she passed away. That poem is contained in Whakarongo ki ō Tūpuna/Listen to your Ancestors, which is written in te Reo Māori with English translation. The story follows a beloved teacher giving her pupils and grand-daughter guidance by directing them to follow the examples of Māori gods and ancestors. The book is illustrated by emerging artist Munro Te Whata, who has vividly brought to life settings in a school, the outdoors and a rest home in a colourful and fun style. Whakarongo ki ō Tūpuna teaches the values represented by Māori gods and ancestors, and provides a much-needed tool for reading in te Reo. And at its heart this is a story of love and respect, harking back to the friendship that inspired its writing. ...Show more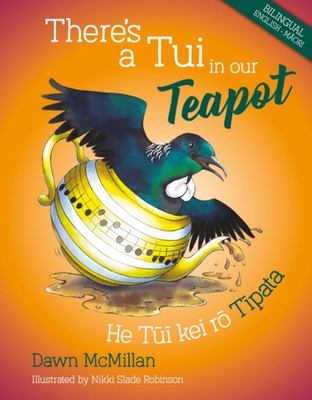 $28.95
AUD
Category: Picture Books
Bilingual Te Reo Maori / English There's a tui in our teapot. He's looking out at me. A tui in the teapot? Yes ... he wants a cup of tea! A tui and his various friends including takahe, kea, korimako (bellbird), pukeko and hoiho (yellow-eyed penguin) invade the family kitchen, getting up to all kinds of high jinks and making a tremendous mess! What will Nan say when she sees what the hilarious gang of mischievous birds have done to her kitchen? ...Show more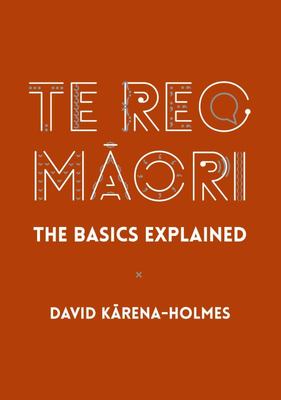 $37.95
AUD
Category: Māori/Te reo Māori
The use of te reo Maori in daily New Zealand life is snowballing, as is demand for resources to make learning the language efficient and enjoyable. This book helps answer that demand. Here in simple terms is a thorough guide to the building blocks of grammar in te reo, showing how to create phrases, sen tences and paragraphs. After an introductory chapter on pronunciation and written forms of the language, 17 chapters introduce the main base words, particles and determiners that guide their use. The book employs real-life examples to illustrate how Maori grammar works day to day. Te Reo Maori: The Basics Explained draws on David Karena-Holmes' decades of experience teaching and writing about Maori language. Building on his previous works, this updated and expanded approach will be an essential companion for speakers at any level. ...Show more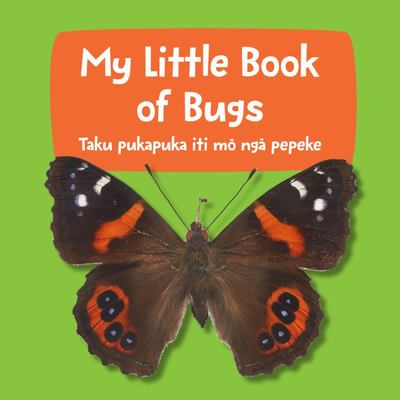 $19.95
AUD
Category: Board Books
A beautiful board book for New Zealand babies and their Whanau, featuring amazing photos of bugs in the Te Papa collection. In both English and te reo Maori, it is a perfect gift for any baby and will be well treasured.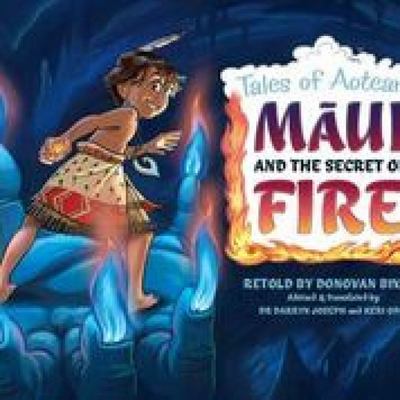 $21.95
AUD
Category: Picture Books
In the third of his Maui books, Donovan Bixley re-tells the story of how Maui captured the secret of fire. The traditional tale but with Donovan's unique twist and trademark humour. The pictures are bright and bring their own level of humour to the book.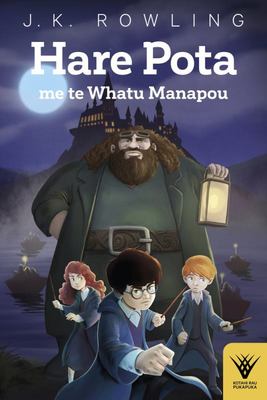 $27.95
AUD
Category: Middle Reader | Series: Hare Pota / Harry Potter
No te huringa o te kopaki, i tana ringa e wiri ana, ka kite iho a Hare i tetahi hiri-wakihi waiporoporo e whakaatu ana i tetahi tohu kawai; he raiona, he ikara, he patiha me tetahi nakahi e karapoti ana i tetahi pu 'H' e rahi ana. Kaore ano a Hare Pota i paku rongo korero e pa ana ki Howata i te taenga haeretanga o nga reta ki a Mita H. Pota, i Te Kapata i raro i nga Arapiki, i te 4 o te Ara o Piriweti. He mea tuhi ki te wai kanapanapa i runga i te kirihipi ahua kowhai nei, i tere ra te kohakina e nga matua keke wetiweti o Hare, e nga Tuhiri. Heoi, i te huringa tau tekau ma tahi o Hare, ka papa mai tetahi tangata hitawe ake nei, a Rupehu Hakiri, me etahi korero whakamiharo: he kirimatarau a Hare Pota, a, kua whai turanga ia ki Te Kura Matarau o Howata. I te pukapuka tuatahi o nga tino korero ma nga tamariki a mohoa nei, ka whakamohio a Rana ratou ko Heremaiani, ko Tamaratoa, ko Ahorangi Makonara i a Hare me te kaipanui ki te Kuitiki me Tera-e-Mohiotia-ra, ki te whainga o te matarau me te oha mai i mua. I te whakaawenga o te whakawhitia ki te reo Maori e Leon Blake, ka timata te korero i konei. Turning the envelope over, his hand trembling, Harry saw a purple wax seal bearing a coat of arms; a lion, an eagle, a badger and a snake surrounding a large letter 'H'. Harry Potter had never even heard of Hogwarts when letters started arriving for Mr H. Potter, The Cupboard under the Stairs, 4 Privet Drive. In emerald-green ink on yellowish parchment, they were swiftly confiscated by Harry's grisly aunt and uncle the Dursleys. Then, on Harry's eleventh birthday, a great giant of a man called Rubeus Hagrid burst in with some astonishing news: Harry Potter is a wizard and he has a place at Hogwarts School of Witchcraft and Wizardry. In the first volume of one of the greatest children's stories of all time, Ron and Hermione, Dumbledore and Professor McGonagall introduce Harry and the reader to Quidditch and You-Know-Who, to the promise of magic and the inheritence of the past. Now inspirationally translated into te reo Maori by Leon Blake, the story starts here. ...Show more