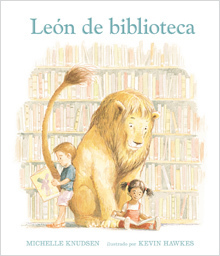 $29.95
AUD
Category: Picture Books
When Mr. Mosquera finds out that an enormous and hairy lion has entered the library, he runs off to get Miss Plácida. "Is he breaking any rule?" asks the librarian. This is the story of a genuine library lion, silent and always on time for story reading. Until, one day a surprising accident makes him ro ar and run, and finally break all the rules. Cuando el Sr. Mosquera ve a un enorme y peludo león entrar en la biblioteca, corre a buscar a la Srta. Plácida: "¿Está rompiendo alguna regla?", pregunta la bibliotecaria. Esta es la historia de un verdadero león de biblioteca, silencioso y puntual a la hora del cuento, hasta que un sorpresivo accidente lo hace rugir, correr y, finalmente, romper todas las reglas. ...Show more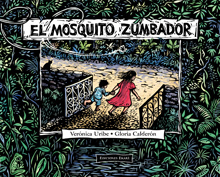 $15.95
AUD
Category: Picture Books
Andrés and Juliana have gone to bed. Just as they are about to fall asleep a buzzing mosquito flies inside from the night. Hoping to get rid of the pesty intruder, the children flee through the magical landscapes of the tropical jungle. Unfortunately, mosquitoes are as tenacious as they are bothersome. Andrés y Juliana se han ido a acostar. El sueño va llegando poco a poco cuando de pronto, ¡qué fastidio!, aparece un mosquito que quiere zumbar y picar. Para librarse del intruso, los niños huyen en la noche hacia los maravillosos escenarios de la selva pero, ¡qué va!, los mosquitos no se dan por vencidos tan fácilmente. ...Show more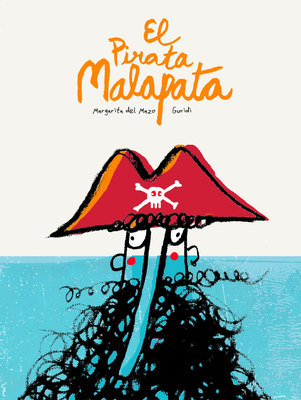 $29.50
AUD
Category: Picture Books
"El pirata Malapata como buen pirata hace cosas de piratas, pues claro, además tiene un barco y un loro. Pero al pobre todo le sale ... digamos que no muy bien, por eso le llaman Malapata. Quizá una buena compañia pueda solucionarlo"--Page 4 of cover.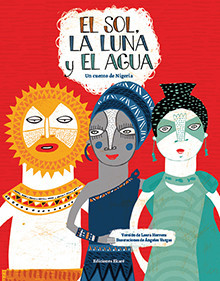 $24.95
AUD
Category: Picture Books
According to this Nigerian legend, many, many years ago, the Sun and the Moon lived on Earth. Children will love seeing how they ended up living in the sky.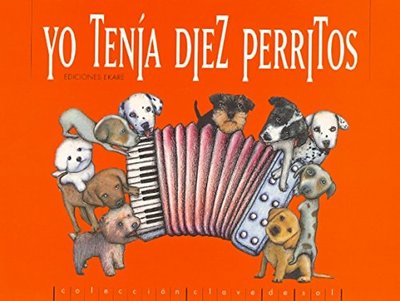 $12.95
AUD
Category: Picture Books
This is a playful rhyme, on the last two pages of the books is a musical score that shows the rhythm of the song. At the turn of each page, one of the ten little dogs disappears. Each one follows its own destiny: one gets sick with cough, another runs off with the circus, one dies acting in the theate r, another gets lost in the snow and there's even an adventurous little dog that goes away to hike in the mountains. ...Show more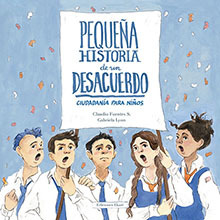 $24.95
AUD
Category: Picture Books
When students find a construction crane about to tear down the school's tree, a dispute arises. Some say that progress is needed to have better facilities. Some of them want to defend the history of the school's tree. Whenever there's passion and conflict for any subject, it's no easy thing to find midd le ground. A book about society's essentials: democracy, participation and civics. Con una grúa y una araucaria comienza la historia de una controversia en un pequeño colegio. Los de un lado creen tener la razón; pero los del otro también. ¿Cómo resolver el conflicto? Cuando hay posiciones enfrentadas, no es fácil ponerse de acuerdo. Un libro que recoge conceptos fundamentales para entender nuestra sociedad: democracia, participación, ciudadanía. ...Show more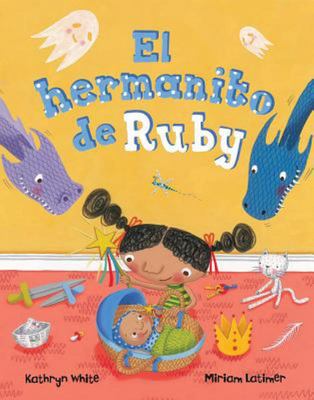 $12.99
AUD
Category: Picture Books
Ruby's mom is having a baby, but Ruby is not very happy about it. She knows that babies are smelly and noisy, and she is sure that he will steal all of her toys! When baby Leon comes along, will she change her mind about having a baby brother?Spanish TextAGES: 3-7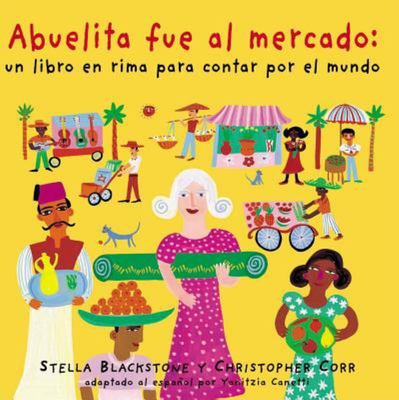 $14.99
AUD
Category: Picture Books
Fly away with Granny and count with her from one to ten as she spins around the world on an unforgettable shopping trip. This colorful, rhyming story is followed by a counting page for reinforced learning. (Spanish language edition)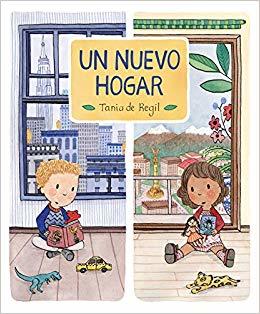 $24.99
AUD
Category: Picture Books
As a girl in Mexico City and a boy in New York ponder moving to each other's locale, it becomes clear that the two cities - and the two children - are more alike than they might think. But I'm not sure I want to leave my home. I'm going to miss so much. Moving to a new city can be exciting. But what if your new home isn't anything like your old home? Will you make friends? What will you eat? Where will you play? In a cleverly combined voice - accompanied by wonderfully detailed illustrations depicting two urban scenes - a young boy conveys his fears about moving from New York City to Mexico City while, at the same time, a young girl expresses trepidation about leaving Mexico City to move to New York. Tania de Regil offers a heartwarming story that shows just how much her native city has in common with New York, and reminds us that home may be found wherever life leads us. Fascinating details about each city are featured at the end. ...Show more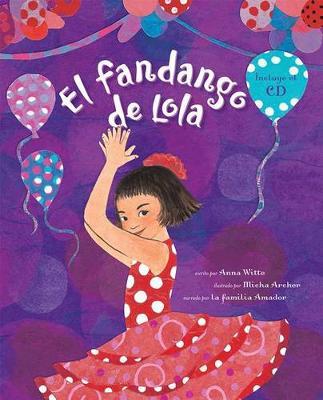 $12.99
AUD
Category: Picture Books
Lola is a young Spanish girl in awe of her glamorous older sister. However, she discovers her own talent and duende, or spirit, through secret fandango lessons from her father. The text is infused with the rhythms, movements and sounds of the dance and the humanity of Lola's family is beautifully portra yed by Micha Archer's collage-paintings. Book with story CD features narration by the Amador family. ...Show more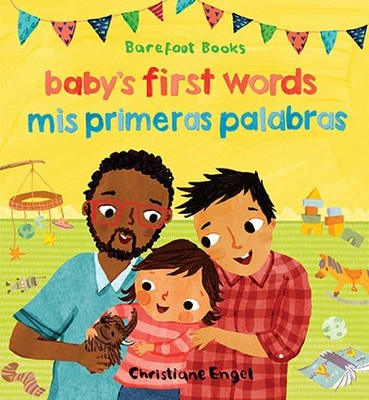 $12.99
AUD
Category: Board Books
Spend the day with a busy baby and her two dads, and learn the words for things you do and see along the way! This innovative first-words book features labels for objects, actions and sound effects, as well as a fun seek-and-find element.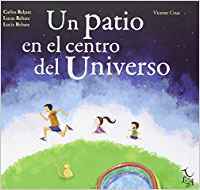 $29.00
AUD
Category: Picture Books
Una niña pasa días de verano inolvidables en un patio con su padre y su hermano. Todo lo que la rodea se convierte en un universo fantástico que visto con los ojos de la imaginación puede transformar los momentos más cotidianos en increíbles aventuras. Pero para ella, lo más maravilloso de los días esti vales es poder compartirlos con su padre y poder ver juntos las estrellas con su telescopio, sintiendo que su patio es el centro del universo. Una obra deliciosa que nos habla de ese momento en el tiempo tan efímero que compartimos con nuestros hijos, de la infancia y todo lo que supone el centro del universo para un niño. Las ilustraciones de Vicente Cruz nos envuelven en un sentimiento cálido y dulce que nos invita a disfrutar de las cosas importantes de la vida. A little girl spends unforgettable summer days in the courtyard of her house along with her father and brother. Her imagination and enthusiasm convert her normal urroundings into a fantastic universe where even everyday occurrences are transformed into fabulous adventures. What she most enjoys about these summer days however is the sharing of them with her father and brother and the evenings spent looking at the stars together through her father's telescope, feeling that their courtyard is the very centre of the entire universe. This book deals with those ephemeral moments we share with our children in their infancy, and what the centre of a young child's universe really is for them.   Spanish text only. ...Show more