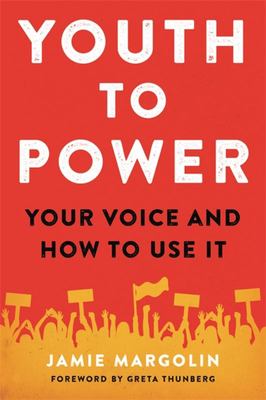 $24.99
AUD
Category: Young Adult Non-Fiction
"Jamie Margolin is among the powerful and inspiring youth activists leading a movement to demand urgent action on the climate crisis. With determined purpose and moral clarity, Jamie is pushing political leaders to develop ambitious plans to confront this existential threat to humanity. Youth To Power i s an essential how-to for anyone of any age who feels called to act to protect our planet for future generations." --- Former Vice President Al Gore   Climate change activist and Zero Hour cofounder Jamie Margolin offers the essential guide to changemaking for young people.   The 1963 Children's March. The 2016 Dakota Access Pipeline protests. March for Our Lives, and School Strike for Climate. What do all these social justice movements have in common? They were led by passionate, informed, engaged young people.   Jamie Margolin has been organizing and protesting since she was fourteen years old. Now the co-leader of a global climate action movement, she knows better than most how powerful a young person can be. You don't have to be able to vote or hold positions of power to change the world.   In Youth to Power, Jamie presents the essential guide to changemaking, with advice on writing and pitching op-eds, organizing successful events and peaceful protests, time management as a student activist, utilizing social and traditional media to spread a message, and sustaining long-term action. She features interviews with prominent young activists including Tokata Iron Eyes of the #NoDAPL movement and Nupol Kiazolu of the #BlackLivesMatter movement, who give guidance on handling backlash, keeping your mental health a priority, and how to avoid getting taken advantage of.   Jamie walks readers through every step of what effective, healthy, intersectional activism looks like. Young people have a lot to say, and Youth to Power will give you the tools to raise your voice. ...Show more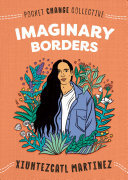 $14.99
AUD
Category: Young Adult Non-Fiction
Pocket Change Collective is a series of small books with big ideas from today's leading activists and artists. In this installment, Earth Guardians Youth Director and hip-hop artist Xiuhtezcatl Martinez shows us how his music feeds his environmental activism and vice versa. Martinez visualizes a future that allows us to direct our anger, fear, and passion toward creating change. Because, at the end of the day, we all have a part to play. ...Show more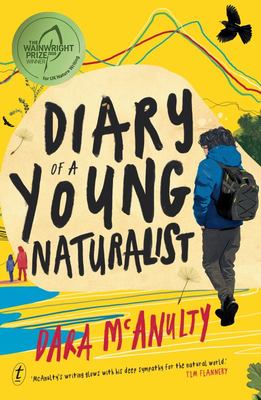 $29.99
AUD
Category: Young Adult Non-Fiction
Winner of the 2020 Wainwright Prize for UK Nature Writing.   Diary of a Young Naturalist chronicles the turning of 15-year-old Dara McAnulty's world. From spring and through a year in his home patch in Northern Ireland, Dara spent the seasons writing. These vivid, evocative and moving diary entries abo ut his connection to wildlife and the way he sees the world are raw in their telling. Diary of a Young Naturalist portrays Dara's intense connection to the natural world, and his perspective as a teenager juggling exams and friendships alongside a life of campaigning. 'In writing this book,' Dara explains, 'I have experienced challenges but also felt incredible joy, wonder, curiosity and excitement. In sharing this journey my hope is that people of all generations will not only understand autism a little more but also appreciate a child's eye view on our delicate and changing biosphere.'   Dara lives with his mum, dad, brother Lorcan, sister Bláthnaid and rescue greyhound Rosie in County Down, Northern Ireland. Dara's love for nature, his activism and his honesty about autism, has earned him a huge social media following from across the world and many accolades: in 2017 he was awarded BBC Springwatch 'Unsprung Hero' Award and Birdwatch magazine 'Local Hero'; in 2018 he was awarded 'Animal Hero' of the year by the Daily Mirrorand became ambassador for RSPCA and the iWill campaign; in 2019 he became a Young Ambassador for the Jane Goodall Institute and became the youngest ever recipient of the RSPB Medal for conservation. 'We share a mind, a fascination with nature and a forthright desire to make the world a better place for it. I can't wait to read Dara's book.' Chris Packham 'Dara's is an extraordinary voice and vision: brave, poetic, ethical, lyrical, strong enough to have made him heard and admired from a young age.' Robert Macfarlane 'Our planet and its wildlife are in a dire state, but if anyone can help save them, Dara can - and he's bringing our generation along with him.' Bella Lack ...Show more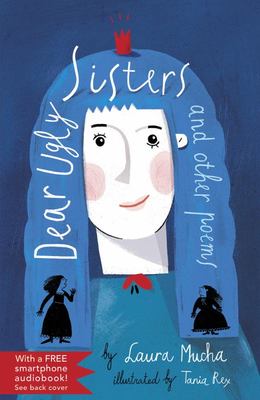 $18.99
AUD
Category: Young Adult Non-Fiction
Original, dazzling, and unconventional, this brilliant first solo collection has a surprise on every page. Go on a night flight, have a monster's lunch, immerse yourself in birdsong. Shout out an Apatosaurus rap before checking out Alexander Fleming's petri dish. Find fairy tales with a twist, poems to make you laugh--and reflective poems to think about. Full of variety, wit, and warmth, this is a spectacular debut from a poet to watch! ...Show more
$24.99
AUD
Category: Young Adult Non-Fiction
Lead the Way is your ultimate guide to activism and making systematic change, your way. Jean Hinchliffe is one of the key organisers of School Strikes 4 Climate, and in this book she shares her tools, stories and learnings from the movement with you. From identifying your cause to finding allies, planni ng a march, nailing your messaging, public speaking and working with the media, to the importance of self-care when you're on your activist journey, Lead the Way will guide you to start changing the world today. Teenagers are leading the way towards a better future and you can too.   ...Show more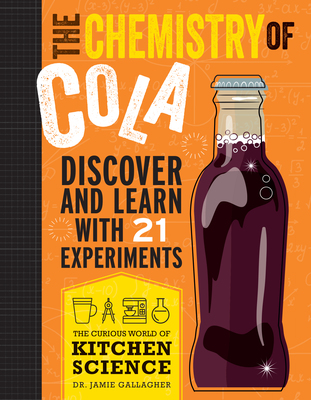 $29.99
AUD
Category: Young Adult Non-Fiction | Series: The\Curious World of Kitchen Science Ser.
Age range 9 to 14Get ready to play (and learn!) with your food!Discover the truth about the problems with plastic and recycling, learn how to read the periodic table, conduct experiments with soda rockets, and more. Become a Kitchen Scientist by investigating ice, sprouting sugar crystals and asking que stions about acids in everyday food and drinks!The Chemistry of Cola uses applied science for a fun and interactive approach to learning for the whole family. ...Show more
$16.99
AUD
Category: Young Adult Non-Fiction
Following on from the success of Limelight, this new collection of poetry illuminates the social interests of Solli's generation in a thought-provoking style, including a mix of traditional poems and brand-new performance poems. It covers topics from connection to bullying and pinpoints climate change a s a key concern with poems like Solli's Greenpeace collaboration piece 'Let's Make More Minutes Count!'. Spotlight also contains five non-fiction chapters with advice, tips and plenty of activities for kids and teens. Solli encourages readers to find their voice and learn the forms and occupations of writing, as well as discusses how to use and gain a platform, with ways to instigate change and become a wordsmith themselves. He shares his experiences, ideas and advice on how the reader can create a sustainable future and discover ways to help create change, while looking at trends such as veganism and zero waste. Everyone can be proactive in shaping the future so let's stand in solidarity. ...Show more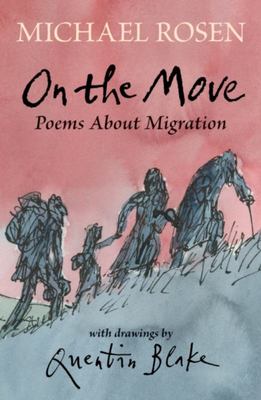 $24.99
AUD
Category: Young Adult Non-Fiction
Former Children's Laureates Michael Rosen and Sir Quentin Blake join forces for a personal and uniquely affecting collection of poems about migration. "What you leave behind Won't leave your mind. But home is where you find it. Home is where you find it." Michael Rosen and Sir Quentin Blake join forces for a landmark new collection, focusing on migration and displacement. Michael's poems are divided into four: in the first series, he draws on his childhood as part of a first-generation Polish family living in London; in the second, on his perception of the War as a young boy; in the third, on his "missing" relatives and the Holocaust; and in the fourth, and final, on global experiences of migration. By turns charming, shocking and heart-breaking, this is an anthology with a story to tell and a powerful point to make: "You can only do something now." ...Show more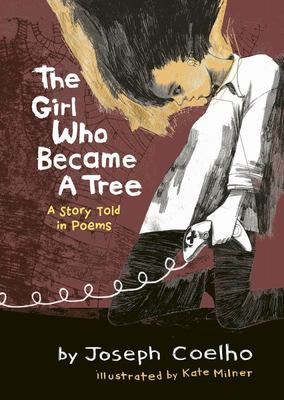 $29.99
AUD
Category: Young Adult Non-Fiction
Daphne is unbearably sad and adrift. She feels the painful loss of her father acutely and seeks solace both in the security of her local library and the escape her phone screen provides by blocking out the world around her. As Daphne tries to make sense of what has happened she recalls memories of share d times and stories past, and in facing the darkness she finds a way back from the tangle of fear and confusion, to feel connected once more with her friends and family. The Girl Who Became a Tree sees Joseph Coelho deploy a wide variety of poetic forms with consummate skill in its narration of events. He seamlessly but searingly weaves together the ancient legend of Daphne, who was turned into a tree to avoid the attentions of the god Apollo, and a totally modern tale, mixing real-life and fantasy, in which a latter-day Daphne seeks her own freedom. This a heart-stoppingly imaginative story told in poems, at times bleak and even tragic, which is layered, rich and ultimately a tour de force of poetic skill and energy ...Show more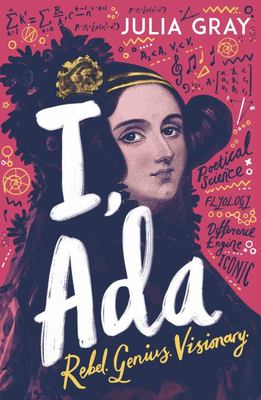 I, Ada
by Julia Gray
$18.99
AUD
Category: Young Adult Non-Fiction
Ada Byron is rich and clever, but she longs to be free. Free to explore all the amazing ideas that come to her imagination, like flying mechanical horses and stories inspired by her travels. Free to find love and passion beyond the watchful gaze of her mother and governesses. And free to learn the full truth about her father, the notorious Lord Byron. Then Ada meets a man whose invention might just change the world – and he needs her visionary brilliance to bring it to life . . . A wonderfully witty and poignant portrayal of the young life of Ada Lovelace, the 19th-century mathematician who is hailed as the world's first computer programmer. ...Show more
What Is Climate Change?
by Louise Spilsbury; Mike Gordon (Illustrator)
$19.99
AUD
Category: Young Adult Non-Fiction
Everything you need to know about climate change from the causes to the evidence to the effects and what you can do to help combat it. Climate change is already having dramatic and dangerous effects on life on Earth. But what does climate change really mean? What are people doing that could cause the wh ole planet to get warmer? How can simply driving a car or eating a burger end up impacting Earth's climate? From fossil fuels and deforestation to car use and cow farts, we uncover the culprits of climate change and work out what can be done to combat it. Scientists, inventors and technicians are coming up with creative solutions to try to reduce the effects of climate change, such as building floating homes, restoring flood plans and conserving water. We show how proactive and inspiring people are taking action around the world from campaigning to making practical changes to their everyday lives, and you can find out what you can do to help too. ...Show more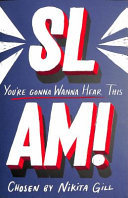 $17.99
AUD
Category: Young Adult Non-Fiction
It's time to reclaim poetry. Collected by international poetry sensation Nikita Gill, SLAM! You're Gonna Wanna Hear This is a joyful celebration of the ground-breaking poets making their voices heard in the spoken word scene. Empowering, inspiring and often hilarious, SLAMs are a platform for well-known and emerging talent from all walks of life where every style of poetry has a home. With poets such as Raymond Antrobus and Dean Atta guest starring alongside up-and-coming poets in the SLAM scene, this is the perfect introduction to world of modern poetry. Each poet will introduce their poem, tell you a little bit about themselves and give you a tip for preparing brilliant poetry for SLAMs. ...Show more