$29.99
AUD
Category: Wordless Books | Reading Level: 4+
A stunning book by Blexbolex, a French comics artist and illustrator. Through bold, colourful illustrations of the cycle of seasons, the passage of time, the way people live, play, forget and remember, the world is revealed as both permanent and ever-changing. With art work that is reminiscent of childr en ...Show more
$29.99
AUD
Category: Wordless Books | Reading Level: near fine
The summer holidays were here. I had the garden, the fields, the lake and the sunall to myself! And then Grandfather brought something home that tipped everything out of balance... Country: France
$32.99
AUD
Category: Wordless Books
"Tan's lovingly laid out and masterfully rendered tale about the immigrant experience is a documentary magically told." -- Art Spiegelman, author of Maus   "An absolute wonder." -- Marjane Satrapi, author of Persepolis   "A magical river of strangers and their stories " -- Craig Thompson, author of Blankets   "A shockingly imaginative graphic novel that captures the sense of adventure and wonder that surrounds a new arrival on the shores of a shining new city. Wordless, but with perfect narrative flow, Tan gives us a story filled with cityscapes worthy of Winsor McCay." -- Jeff Smith, author of Bone   "Shaun Tan's artwork creates a fantastical, hauntingly familiar atmosphere... Strange, moving, and beautiful." -- Jon J. Muth, Caldecott Medal-winning author of Zen Shorts   "Bravo." -- Brian Selznick, Caldecott Medal-winning author of The Invention of Hugo Cabret   "Magnificent." -- David Small, Caldecott Medalist ...Show more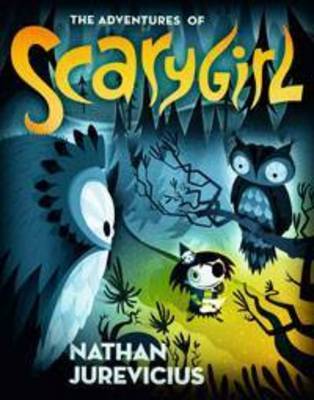 $14.99
AUD
Category: Wordless Books
Welcome to the dazzling world of Scarygirl. When Scarygirl is abandoned at Blister's house no one knows where she came from, or who she really is. Blister and Scarygirl become best friends. But her dreams are full of strange and disturbing visions. As they become more and more urgent, Scarygirl knows sh e has to leave the safety of Blister's home and travel over the mountains to the city to find out the secrets of her past. Will Dr Maybee's laboratory give her the answers she is seeking? Or will his dark forces overpower her...? ...Show more
Bad Crab
by Amelia McInerney
$24.99
AUD
Category: Wordless Books
A tale so tall you will pinch yourself. Get set for one shell of a story, as this crabby crustacean grabs life by the claws!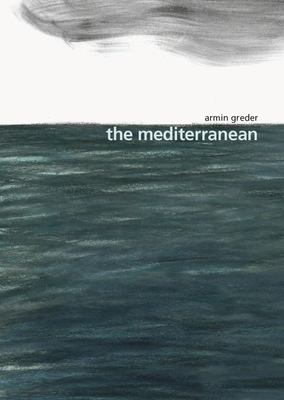 $29.99
AUD
Category: Wordless Books
A lifeless body. One of many in the waters of the Mediterranean. Precarious boats navigate the waters of the sea, from south to north. And more often than not, it is not only hope that drowns. From the creator of The Island.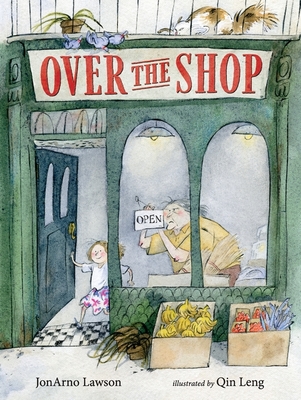 Over The Shop
by JonArno Lawson, Qin Leng
$27.99
AUD
Category: Wordless Books
In a beautifully detailed wordless picture book, a tumbledown building becomes home sweet home for a found family. A lonely little girl and her grandparent need to fill the run-down apartment in their building. But taking over the rooms above their shop will mean major renovations for the new occupants, and none of the potential renters can envision the possibilities of the space – until one special couple shows up. With their ingenuity, the little girl's big heart, and heaps of hard work, the desperate fixer-upper begins to change in lovely and surprising ways. In this bustling wordless picture book, JonArno Lawson's touching story and Qin Leng's gentle illustrations capture all angles of the building's transformation, as well as the evolving perspectives of the girl and her grandparent. A wordless picture book that celebrates the power of community, the joys of new friends and the magic that happens when you open your heart, and fill your home with love and joy. ...Show more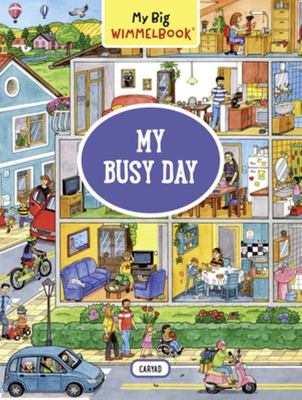 $22.99
AUD
Category: Wordless Books
Welcome to Wimmelworld--a land of few words, yet endless entertainment--for curious kids age 2 to 5 In these one-of-a-kind picture books, every page is bursting with life--and tons to discover Children as young as age 2 have a blast pointing out recognizable things, while older kids can follow the star characters from page to page, telling their stories along the way. How? Wimmelbooks are virtually instruction-free, inviting kids to make their own way through the busy Wimmelworld they encounter, and to craft their own stories. First, you're introduced to a unique cast of characters who are hidden in plain sight on the pages that follow. As you seek them out, each character's storyline unfolds, but it's up to kids to interpret the scenes and create stories they think fit. It's hours upon hours of fun--and an effortless introduction to literacy to boot. My Big Wimmelbook--My Busy Day invites readers to join a lively group of kids, families, friends, and workers as they go about their normal daily routines. From starting with a healthy breakfast to an exciting day at school, swinging in the park, and more, readers will have a blast recognizing their own daily lives reflected in the many activities packed into this single bustling day in Wimmeltown. -------------------- Wimmelbooks originated in Germany decades ago and have become a worldwide sensation with children (and adults ) everywhere. My Big Wimmelbooks is the first-ever Wimmelbook series to feature Wimmelbooks as Wimmelbooks in English. ...Show more
$29.99
AUD
Category: Wordless Books
The stunning wordless story of a brave little boat's voyage. A little boat sets out to sea and begins its voyage toward home. To get there it must travel across many strange, beautiful oceanscapes, full of fantastic creatures and deadly monsters, swept by terrifying storms and sailed by mysterious ship s. Can the Wanderer pick a path through all these perils to a safe harbour? This beautifully illustrated, wordless picture book is a gateway into a captivating marine fantasy world. ...Show more