$32.95
AUD
Category: Picture Books
A heart-warming and inclusive tale about how one small boy's dream of a garden unites a diverse community in a positive and enriching experience for everyone. Kirkus writes, ''..sure to inspire young green thumbs in urban, suburban, and rural dwellings alike.''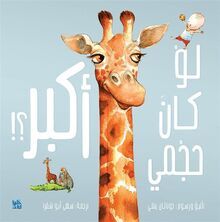 $15.00
AUD
Category: Picture Books
مضمونهِ الطريفِ ورسومهِ الرائعةِ، يتناولُ هذا الكتابُ توْقَ الأطفالِ ورغبتِهِم بأنْ يصيروا أكبرَ حجمًا وبسرعةٍ. فالأرجلُ الصغيرةُ تصعِّبُ الفوزَ بالسباقاتِ، والأيدي الصغيرةُ لا يمكِنُها فتحَ وعاءَ البسكويتِ، والفمُ الصغيرُ لا يجدُ الأذنَ الصاغيةَ دومًا. وإنْ بدا أحيانًا أنَّ الحجمَ الأكبرَ يحلُّ المشاكل َ، إلا أنَّ الحجمَ الصغيرَ مناسبٌ تمامًا معظمَ الوقتِ. إنَّه كتابٌ يضافُ إلى أعمالِ الكاتبِ والرسامِ جوناثان بنتلي، ولاقَى إقبالًا من القراءِ الصغارِ والكبارِ على حدٍّ سواء. With its funny content and wonderful drawings, this book deals with children's yearning and desire to become bigger and faster. Small legs make it difficult to win races, little hands cannot open a bowl of biscuits, and a small mouth does not always find a listening ear. Although it sometimes seems that larger solves problems, small size is a good fit most of the time. It is a book that adds to the works of writer and illustrator Jonathan Bentley, and has been well received by readers young and old alike. ...Show more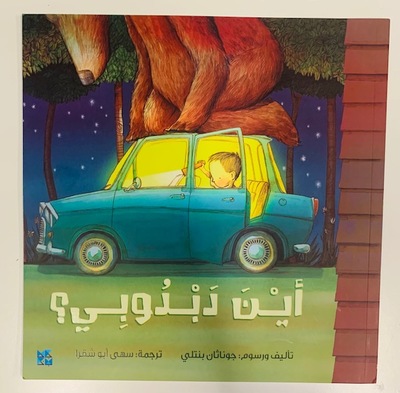 $21.79
AUD
Category: Picture Books
Perfect for fans of the classic We're Going on a Bear Hunt, this adventurous and endearing picture book follows a little boy searching high and low for his missing bear. Features a surprise ending!  Where is Bear?Is Bear in the dresser?Is Bear in the bathroom?Is Bear on the swing? It's almost bedtime, a nd a little boy can't seem to find his beloved Bear! Children will love joining in the irresistible search for Bear and finding where he is on every page . . . and they will love the surprise ending even more! مثالي لمحبي الكتاب الكلاسيكي "نحن ذاهبون في رحلة صيد الدب" ، هذا الكتاب المصور المغامر والمحبوب يتبع طفلًا صغيرًا يبحث عالياً ومنخفضًا عن دب مفقود. تتميز بنهاية مفاجئة! اين بير؟ هل الدب في الخزانة؟ هل الدب في الحمام؟ هل بير على الأرجوحة؟ حان وقت النوم تقريبًا ، ويبدو أن الولد الصغير لا يمكنه العثور على دب المحبوب! سيحب الأطفال الانضمام إلى البحث الذي لا يقاوم عن Bear والعثور على مكانه في كل صفحة. . . وسوف يحبون المفاجأة التي تنتهي أكثر! ...Show more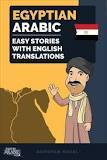 $29.00
AUD
Category: Language Learning | Series: Egyptian Arabic Ser.
EGYPTIAN ARABIC: Easy Stories With English Translations is a fun yet challenging collection of simple, short stories aimed at both young and adult learners of the spoken language of Egypt.Designed with high-beginners to low-intermediate learners in mind, this book will improve your comprehension and bui ld on your vocabulary as you progress through each carefully crafted mini story.Our collection of easy stories progresses in length and difficulty, mindfully written at the student's level, making it a perfect literary tool for solo learners, teachers and parents.Inside you'll find:1. 12 mini stories that increase in length and difficulty as you progress.2. Each story covers a particular theme and uses intentional vocabulary and expressions related to that theme.3. Comprehension exercises (in Arabic) designed to test your understanding of the text.4. Vocabulary lists of all key terms used in each story.Importantly, these stories have been written purposefully in the spoken vernacular of Egypt. No standard or formal dialect. You'll read as you hear people speak naturally in Egypt. ...Show more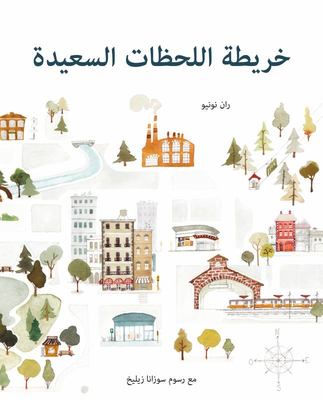 The Map of Good Memories (Arabic)
by Fran Nuno; Zuzanna Celej (Illustrator); Nedezda Zadon (Translator)
$20.75
AUD
Category: Picture Books
There are places that remind us of happy moments. Zoe, a little girl who has to flee from her city with her family because of a war, remembers them before she leaves. She uses them to draw a "map of good memories," knowing that they will always be with her.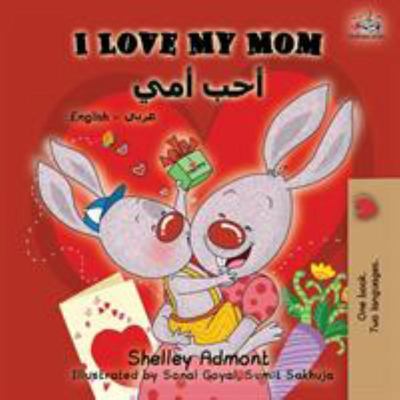 $24.95
AUD
Category: Picture Books | Series: English Arabic Bilingual Collection
Bilingual English Arabic children's book. Perfect for kids studying Arabic or English as their second language. Fun story with important message. Everybody loves their Mom, no matter what their age. In this bedtime story, the little bunny Jimmy and his older brothers try to find a perfect present for Mo m's birthday. They want to show how much they love her. What creative solution did they find to express their feelings? You will find out in this illustrated children's book. ...Show more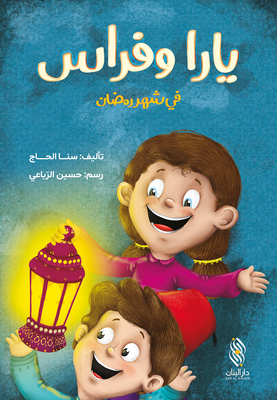 $19.99
AUD
Category: Early Reader
"هاهو شهر رمضان قد اقترب، وعلينا أن نستعد لاستقباله، لذا سنخرج الزينة من الصندوق،ونتعاون نحن الأربعة في تزين البيت" وتابعت الأم قائلةً: " مهلاً مهلاً... قبل البدء بالعمل، ردّدوا معي هذا الدعاء: اللهم بلغنا رمضان، وأعنا على صيامه "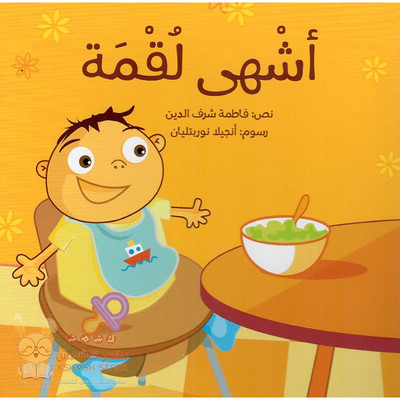 $26.99
AUD
Category: Board Books
كتاب بألوان زاهية نصه موزون، هدفه أن يمتع الطفل خلالالأكل. أشهى لقمة، واحد من سلسلة أربعة كتب مثالية للقراءةللطفل بصوتٍ عالٍ في سنته الأولى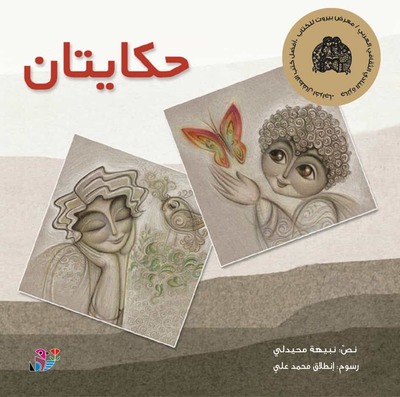 $16.99
AUD
Category: Picture Books
This book won the Beirut International Book Fair / Category for Best Direction. Habib loves music and plays the piano, as for Firas, he loves drawing and trained in it from a young age. The story is here. Behind the story is another story about Firas the deaf and Habib of the Blind.   فاز هذا الكتاب ف ي معرض بيروت الدولي للكتاب / فئة أفضل إخراج. يحب حبيب الموسيقى ويعزف على البيانو ، أما فراس فيحب الرسم ويتدرب عليها منذ الصغر. القصة هنا. وخلف القصة قصة أخرى عن فراس الأصم وحبيب المكفوفين ...Show more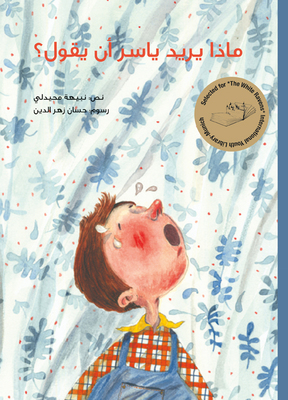 $22.99
AUD
Category: Picture Books
This book was included in the list of internationally selected books in The White Ravens International Youth Library / Munchen. Yasser cries a lot without saying what he wants, which annoys his parents. His mother teaches him to always specify what he wants, instead of crying, until the day comes, and Y asser asks her a strange request.   تم تضمين هذا الكتاب في قائمة الكتب المختارة دوليًا في مكتبة الغربان البيضاء الدولية للشباب / ميونخ ياسر يبكي كثيرا دون أن يقول ما يشاء مما يزعج والديه. علمته والدته أن يحدد دائمًا ما يريد ، بدلاً من البكاء ، حتى يأتي اليوم ، ويسألها ياسر طلبًا غريبًا ...Show more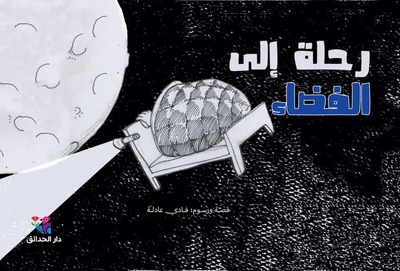 $14.99
AUD
Category: Picture Books
"What remains is for us to place the flag and find a suitable name for the planet. Then we will wander and discover in order to inform the people of the earth of our discovery.   ما تبقى لنا هو وضع العلَم وإيجاد اسم مناسب للكوكب. ثم نتجول ونكتشف لنعلم الناس على الأرض باكتشافنا