$24.99
AUD
Category: Picture Books
When Oliver finds a lost library book in his new bedroom, he decides to return it. But how do you find a mysterious hidden library? With the help of a new friend, of course . . .
$29.99
AUD
Category: Picture Books
With gentle humor and quirkiness, this sympathetic book demonstrates how to say goodbye to a beloved pet and give it a proper sendoff. " The End of Something Wonderful is] really good. It's funny and sardonic and it gets to be touching at the end." --Betsy Bird, School Library Journal Children love thei r pets very much--and when the animals die, that loss can be hard to process. The End of Something Wonderful helps kids handle their feelings when they're hurting and can't find all the right words. In a warm, understanding, sometimes funny way, it guides children as they plan a backyard funeral to say goodbye, from choosing a box and a burial spot to giving a eulogy and wiping away tears. Most of all, it reassures them that it's not the end of everything . . . and that Something Wonderful can always happen again. ...Show more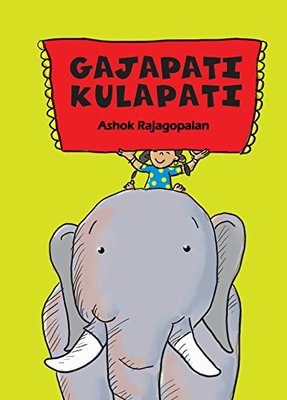 $17.60
AUD
Category: Picture Books
With repetitive sounds and words that rhythmically roll right through the pages, this story puts the zing back into storytelling and reading aloud. Bright, zesty pictures and dynamic visual text echo the lilt, making it one big book of fun.
Nop
by Caroline Magerl
$26.99
AUD
Category: Picture Books | Reading Level: Picture Book
A heartwarming picture book from award-winning author-illustrator Caroline Magerl about two unlikely loners who forge a forever friendship. Nop is a scruffy kind of bear. He sits on a dusty armchair in Oddmint's Dumporeum surrounded by the beaders, knitters, patchers and stitchers who are much too busy to talk to him. So he watches the litter tumble until, armed with a new bow tie, he has an idea that will change his life forever. This story began with a memory of Caroline's school holidays in Sydney. Her father was welding a steel yacht in a boat yard and she wandered off . . . only to discover the local dump, a home for the things people throw out! Many years later, her daughter Jen made a teddy bear out of scraps for her father. It's a very sorry-looking, but endearing creature. Named Roadkill, ten years later it still sits on top of his desk. ...Show more
$14.99
AUD
Category: Picture Books
Yo! Ho! Ho! Join the fun as four bunnies set off on a thrilling pirate adventure to find the hidden treasure chest.With ten gold coins to find hidden under the flaps, it's an action-packed treasure hunt! You'll need to watch out for the obstacles along the way - leaping dolphins, colourful parrots, scar y sharks and naughty monkeys - and help the bunnies get home in time for a delicious SURPRISE! Stuffed with piratical fun, this is the perfect gift for everyone who loves adventure.From the bestselling Laura Hughes, illustrator of We're Going on an Egg Hunt and We're Going on an Elf Chase, this gorgeously illustrated lift-the-flap romp is packed full of treasure and tropical creatures - perfect for little pirates everywhere!We're going on a treasure hunt. Yo! Ho! Ho!Help us find the golden coins ... Arrrrr! Off we go! ...Show more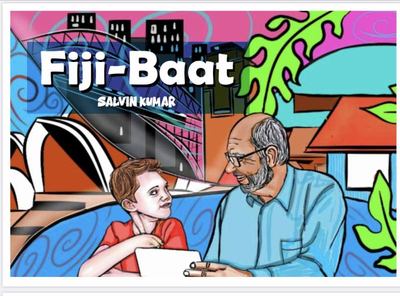 Fiji-Baat
by Salvin Kumar (Illustrator)
$15.00
AUD
Category: Picture Books
Fiji-Baat is the story of an 8-year-old boy who lives in Sydney, Australia. His parents are of different ethnicities. His Mum is Indian-Fijian, and Dad is Scottish. His narration is of the year before when he and his mother visit his Nana (maternal grandfather) in Fiji, who he has never had a real conve rsation with. The young-boy arrives in Fiji thinking that his Nana can barely speak English but is surprised to learn the opposite. Nana comes and sits next to him when he is using his iPad. He asks what his 8-year-old grandson is doing. Once he understands, he mentions that their computer isn't working and that he used to send emails to his friends who live overseas. Nana is then shown how to send emails from an iPad. They talk about their ancestry and Nana starts teaching his grandson some words in Fiji-Hindustani (also known as Fiji-Baat). The young boy leaves his iPad with his grandfather. Upon his return to Sydney, he sees an email from Nana who continues to teach him Fiji-Baat with the iPad. The story ends with the young boy saying that he and his Nana now talk weekly, suggesting that they are better connected and that he is learning more about his identity. ...Show more
Feathers
by Karen Hendriks
$17.00
AUD
Category: Picture Books
'Dad, it's my wish feather.' I gently place my dream treasure under my pillow. Mum promised to always be with me... Feathers is a gentle book that supports any children who may have lost a loved one. Sometimes a simple reminder of their presence can make all the difference.
$25.00
AUD
Category: Picture Books
Today I was angry. Mum said it's okay to be angry. We get angry because we want something we can't have. I want Jimmy here to play with me. Jimmy is gone now. I miss him lots.   Searching for Seashells is a comforting and gentle story that empowers families to talk about love, loss and remembering. Sharing in a simple way the many big feelings of grief, it reassures young readers that love and memories continue even after someone is gone. ...Show more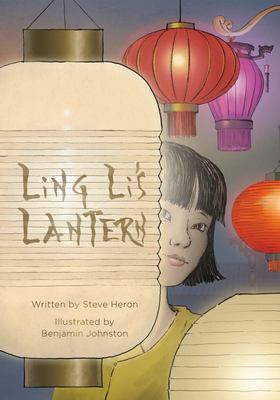 Mama Ocean
by Jane Jolly; Sally Heinrich (Illustrator)
$29.99
AUD
Category: Picture Books
Age range 5 to 9From the team that created One Step at a Time, a CBCA Honour Book, and Papa Sky, a CBCA notable book.Mama Ocean had eyes that sparkled, like sunlight on the sea, and tresses which tumbled and trailed through the tides.But something is troubling Mama Ocean. Who will help her?'From Jane Jo lly and Sally Heinrich, creators of One Step at a Time and Papa Sky, comes Mama Ocean, a picture book about the sparkling ruler of the seas, with tresses that trail and tumble through emerald tides. As Mama sickens, in order to restore her as jewel of the ocean once more, her children of the sea must realise the correlation between their 'gifts'—found bobbing in the water — and her increasing suffocation. Jolly's sweeping language is as poetic as the entrancing waves of Heinrich's illustrations. The alliteration, descriptive terms and short, snappy sentences enhance the visuals, the words literally bending and swirling among the striking pictures. The fluidity of the ocean is evoked with curling lines and watercolour, with bright oranges, yellows and reds that contrast with the emerald backdrop, which slowly greys as the rubbish thickens and Mama Ocean becomes more ill. This is an enlightening story with a strong environmental message about the impact of litter on our ocean's ecosystem, encapsulated within a mesmerising visual presentation. Mama Ocean's important message is conveyed with a charm and playfulness that will encourage sustainability practice in pre- and primary school children.' — Romi Sharp, Books+Publishing ...Show more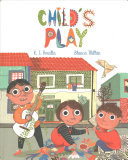 $29.99
AUD
Category: Picture Books
Age range 4 - 8Danny loves music; Molly loves painting; and Marcus loves writing. And they all love playing together. But there's something worrying them: they'll soon be moving to a new house. Child's Play is a tale of love, dedicated to creativity, to change, and to all of the children who have had to leave their home countries in search of a brighter future.'A well-crafted, engaging book about resilient childhoods in the face of displacement and conflict.' — Kirkus, Starred Review ...Show more
Aunty's Wedding
by Miranda Tapsell; Joshua Tyler
$24.99
AUD
Category: Picture Books
A Tiwi-Island girl prepares for Aunty's wedding with help from her maningawu in this vibrant picture book by the popular actor and writers of Top End Wedding and the highly acclaimed illustrator of Alfred's War.   Everyone on the island is getting ready for Aunty's wedding.Maningawu puts on her best ha t and I can wear a wurrijinga in my hair. Lucky!We all dress up, but I still don't understand. Why do people have a wedding?A warm family story that celebrates love and culture from actor, activist, writer and Australian sweetheart, Miranda Tapsell, and Joshua Tyler, co-writer of Top End Wedding, lushly illustrated by Samantha Fry. ...Show more