Catching Teller Crow
by Ambelin Kwaymullina; Ezekiel Kwaymullina
$19.99
AUD
Category: Young Adult
An extraordinary thriller, told from the perspective of two Aboriginal protagonists, which weaves together themes of grief, colonial history, violence, love and family. Nothing's been the same for Beth Teller since she died. Her dad, a detective, is the only one who can see and hear her, and he's drown ing in grief. Only a suspected murder, and a mystery to solve, might save them both. And they have a potential witness: Isobel Catching. Aboriginal by birth, like Beth, she seems lost and isolated in the world. But as the two get closer, Isobel's strange tale of glass-eyed monsters and stolen colours will intertwine with Beth's investigation - and reveal something dark and terrible at the heart of this Australian town . . . ...Show more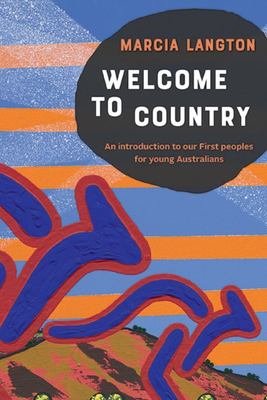 $29.99
AUD
Category: Young Adult | Reading Level: 8.5 Kids Non Fiction
Marcia Langton: Welcome to Country schools edition is essential reading for any Australian high school student who wants to learn more about the culture that has thrived here for over 50,000 years. In this schools edition, author Professor Marcia Langton expands on the educational information from the f irst edition. Part One of the original book has been reworked, including topics/chapters on Indigenous prehistory, cultures and languages, kinship, art and performance, storytelling, native title, the Stolen Generations and NAIDOC week. The book also includes a wealth of completely new content: New chapter on Indigenous knowledge, covering everything from bush medicine to astrology. Extended chapter on Indigenous art, including key copyright legal cases. New chapter on looking to the future for Indigenous Australia, including the Uluru Statement from the Heart. Cultural awareness chapter refocused from the original book's travel angle. ...Show more
Rocky and Louie
by Phillip Walleystack; Raewyn Caisley; Dub Leffler (Illustrator)
$24.99
AUD
Category: Picture Books
Louie's big brother, Rocky, has big dreams and wants to chase them. But Louie doesn't want him to forget where he belongs . . . A heartfelt story about the bond between two brothers and their special connection to country. Illustrated by CBCA award-winning picture-book creator Dub Leffler, and written b y acclaimed singer/storyteller Phil Walleystack and award-winning children's author Raewyn Caisley. ...Show more
$19.99
AUD
Category: Picture Books
Yirrikipayi the crocodile lives on the Tiwi Islands. he's hungry. He goes hunting, chasing animals in the sea and on land.What's for dinner? Meet the animals and learn their Tiwi names in this delightful book for all ages.'No Way Yirrikipayi began as a workshop idea and has grown into a fabulous picture book. You're going to love this funny Tiwi story with its beautiful Illustrations.' Alison Lester ...Show more
$16.99
AUD
Category: Early Reader | Series: My Australian Story
I woke up this morning and I couldn't stop crying, cos this place is not my home, even though everyone says it is. When I was a little girl Mum would always hug me when I cried and tell me everything would be all right. Who's gunna hug me here? Mary lives with the Burkes, but they're not her real family . She hasn't seen her real mum and dad since she was taken away from them five years ago. Everyone tells her to forget about them, but she can't. She wants to find out why she was taken, and where she really belongs. ...Show more
Sorry Day
by Coral Vass; Dub Leffler (Illustrator)
$17.99
AUD
Category: Picture Books
There was a hum of excitement. Flags flickered in the breeze as Maggie's heart danced with delight. 'This is a very special day!' her mother said. Maggie holds tight to her mother as they await the long anticipated apology to show a willingness to reconcile the past for future generations. In the excite ment of the crowd Maggie loses touch of her mother's hand as is lost. In a time 'long ago and not so long ago' children were taken from their parents, their 'sorrow echoing across the land'. As the Prime Minister's speech unfolds Maggie is reunited with her mother. But the faces and memories of the stolen generation are all around them. Two stories entwine in this captivating retelling of the momentous day when the then Prime Minister of Australia, Kevin Rudd, acknowledged the sorrows of past and said 'Sorry' to the generation of children who were taken from their homes. The book includes a foreword from Lee Joachim; Chair of Rumbalara Aboriginal Cooperative and Director of Research and Development for Yorta Yorta Nation Aboriginal Corporation. ...Show more
$29.99
AUD
Category: Early Reader | Reading Level: Eve Pownall Award
Luminous images, accompanied by newspaper extracts dating back to the early 1800s and words by Ngiyampaa Elder, Peter Williams, explore the ongoing mystery of yahoo encounters. 'He was surprised to observe a hairy human form, about seven feet in height, walking in the bush.' Queanbeyan Age, 24 August 18 86 Throughout the first century or so of Australian settlement by Europeans, the pages of colonial newspapers were haunted by reports of a bewildering phenomenon: the mysterious yahoo or hairy man ... But what was it?  Yahoo Creek breathes life into this little-known piece of Australian history - which, by many accounts, is a history still in the making. 'These stories are not my stories or your stories, they're our stories.' Peter Williams, Ngiyampaa Elder ...Show more
$24.99
AUD
Category: Picture Books | Reading Level: 7 Kids Picture Books
Feel the rhythm of the music, from your heart down to your feet.Enjoy the movements of melodies, as clapsticks keep a strong beat.This is my culture. This is me. Beautifully written and illustrated, My Culture and Meis a heartfelt and stirring story of cherishing and sustaining Indigenous cultures.
Saved!!!
by Lydia Williams
$19.99
AUD
Category: Picture Books
Little Lydia learns to be the best that she can be as she competes in a variety of sports against very unusual competitors. An inspiring celebration of self-belief, the joy to be had in sport, and the importance of persistence.
$14.99
AUD
Category: Picture Books
In this magnificent celebration of country, Bronwyn Bancroft uses both images and words to explore the beauty of the Australian continent and to express the depth of her feelings about it. It is a unique showcase of reverence for landscape--from the coast and the outback to the cities and plains, and fr om barren deserts to lush rainforests, Australia is undoubtedly a place of unrivalled beauty that is captured perfectly in this book. ...Show more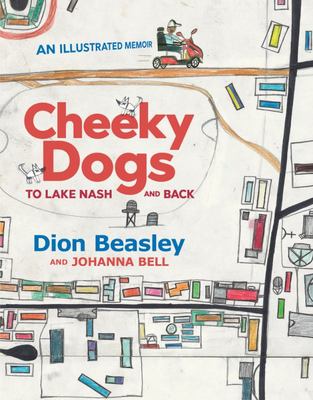 $30.00
AUD
Category: Picture Books
In this exuberant illustrated memoir, action-packed images and poetic words trace Dion Beasley's fascination with cheeky dogs and his unconventional journey into the world of contemporary art.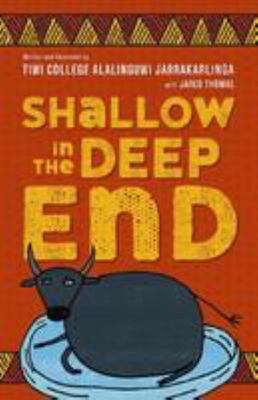 $12.99
AUD
Category: Middle Reader
Erica wants a dog. So dad brings home a new pet... a baby water buffalo! Shallow the buffalo and her friend Bruno the dog have a lot of fun, get in a lot of trouble and create a lot of havoc.