$17.99
AUD
Category: Children
Jamila Waheed is staring down a lonely summer in a new neighborhood--until she meets Shirley Bones. Sure, Shirley's a little strange, but both girls need a new plan for the summer, and they might as well become friends. Then this kid Oliver shows up begging for Shirley's help. His pet gecko has disappea red, and he's sure it was stolen! That's when Jamila discovers Shirley's secret- She's the neighborhood's best kid detective, and she's on the case. When Jamila discovers she's got some detective skills of her own, a crime-solving partnership is born. The mystery of the missing gecko turns Shirley and Jamila's summer upside down. And when their partnership hits a rough patch, they have to work together to solve the greatest mystery of all- What it means to be a friend. ...Show more
$19.99
AUD
Category: Middle Reader
Pearl and Vally Cole live in a bookshop. And not just any bookshop. In 1893, Cole's Book Arcade in Melbourne is the grandest bookshop in the world, brimming with every curiosity imaginable. Each day brings fresh delights for the siblings: voice-changing sweets, talking parrots, a new story written just for them by their eccentric father. When Pearl and Vally learn that Pa has risked the Arcade – and himself – in a shocking deal with the mysterious Obscurosmith, the siblings hatch a plan. Soon they are swept into a dangerous game with impossibly high stakes: defeat seven challenges by the stroke of midnight and both the Arcade and their father will be restored. But if they fail, Pearl and Vally won't just lose Pa – they'll forget that he and the Arcade ever existed. ...Show more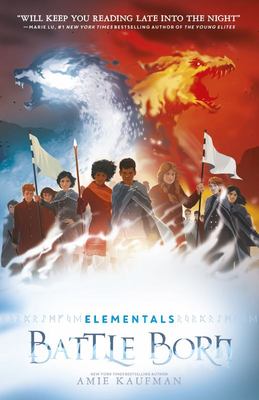 $17.99
AUD
Category: Middle Reader | Series: Elementals Ser.
Though Anders and his friends have delayed a war between ice wolves and scorch dragons, their mission is far from over. With adults on both sides looking for them, they've sought refuge in Cloudhaven, a forbidden stronghold that could hold the key to saving their home.Meanwhile, Holbard has been ravaged , and its citizens are reeling. Many have been forced into bleak camps outside the city, and food is running short.To rebuild Vallen and unite scorch dragons, ice wolves, and humans, Anders and Rayna must put everything on the line…before the damage done is beyond repair. But the price of peace may hit closer to home than they could've ever imagined. ...Show more
$16.99
AUD
Category: Middle Reader
Who are you? What is racism? Where does it come from? Why does it exist? What can you do to disrupt it? Learn about social identities, the history of racism and resistance against it, and how you can use your anti-racist lens and voice to move the world toward equity and liberation. "In a racist society , it's not enough to be non-racist--we must be ANTI-RACIST." --Angela Davis Gain a deeper understanding of your anti-racist self as you progress through 20 chapters that spark introspection, reveal the origins of racism that we are still experiencing, and give you the courage and power to undo it. Each chapter builds on the previous one as you learn more about yourself and racial oppression. Exercise prompts get you thinking and help you grow with the knowledge. Author Tiffany Jewell, an anti-bias, anti-racist educator and activist, builds solidarity beginning with the language she chooses--using gender neutral words to honor everyone who reads the book. Illustrator Aurélia Durand brings the stories and characters to life with kaleidoscopic vibrancy. After examining the concepts of social identity, race, ethnicity, and racism, learn about some of the ways people of different races have been oppressed, from indigenous Americans and Australians being sent to boarding school to be "civilized" to a generation of Caribbean immigrants once welcomed to the UK being threatened with deportation by strict immigration laws. Find hope in stories of strength, love, joy, and revolution that are part of our history, too, with such figures as the former slave Toussaint Louverture, who led a rebellion against white planters that eventually led to Haiti's independence, and Yuri Kochiyama, who, after spending time in an internment camp for Japanese Americans during WWII, dedicated her life to supporting political prisoners and advocating reparations for those wrongfully interned. This book is written for EVERYONE who lives in this racialized society--including the young person who doesn't know how to speak up to the racist adults in their life, the kid who has lost themself at times trying to fit into the dominant culture, the children who have been harmed (physically and emotionally) because no one stood up for them or they couldn't stand up for themselves, and also for their families, teachers, and administrators. With this book, be empowered to actively defy racism to create a community (large and small) that truly honors everyone. ...Show more
$19.99
AUD
Category: Young Adult
She said we didn't know what the world out there had become. We had been alone there so long on that tiny island, in that tiny church. But in the night, I couldn't bear it. My chest beat like wings. Identical twin sisters Summer and Winter live alone on a remote island, sheltered from a destroyed world . They survive on rations stockpiled by their father and spend their days deep in their mother's collection of classic literature-until a mysterious stranger upends their carefully constructed reality. At first, Edward is a welcome distraction. But who is he really, and why has he come? As love blooms and the world stops spinning, the secrets of the girls' past begin to unravel and escape is the only option. A sumptuously written novel of love and grief; of sisterly affection and the ultimate sacrifice; of technological progress and climate catastrophe; of an enigmatic bear and a talking whale-The End of the World Is Bigger than Love is unlike anything you've read before. ...Show more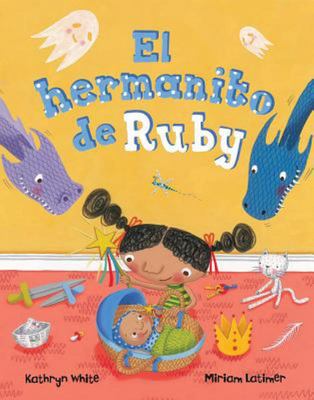 $12.99
AUD
Category: Picture Books
Ruby's mom is having a baby, but Ruby is not very happy about it. She knows that babies are smelly and noisy, and she is sure that he will steal all of her toys! When baby Leon comes along, will she change her mind about having a baby brother?Spanish TextAGES: 3-7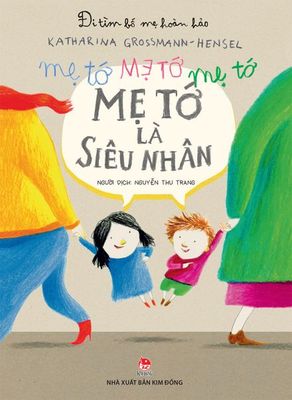 $15.99
AUD
Category: Picture Books
My mother knows a lot of things," Marta said. "Really? Like, what?" Paul asked. And so it began... In the Kindergarten, the children have a competition. The mothers are getting more and more amazing, and the children are getting louder and louder, until both finally exclaim: "My mom is a SUPERHERO!" T ranslated from German into Vietnamese by Nguyen Thu Trang. ...Show more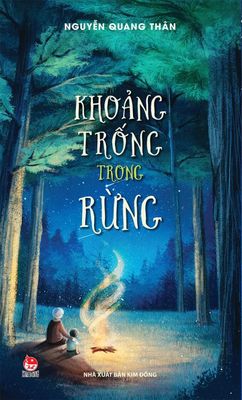 $12.99
AUD
Category: Middle Reader
The day Africa's grandfather happened to find a dying soldier on the beach there was a mysterious moon... Several decades later, more new mysteries appeared: Suspicious librarians loitering as if searching for something, the vacant land between the casuarina forest where no plants could grow...
Catching Teller Crow
by Ambelin Kwaymullina; Ezekiel Kwaymullina
$19.99
AUD
Category: Young Adult
An extraordinary thriller, told from the perspective of two Aboriginal protagonists, which weaves together themes of grief, colonial history, violence, love and family. Nothing's been the same for Beth Teller since she died. Her dad, a detective, is the only one who can see and hear her, and he's drowni ng in grief. Only a suspected murder, and a mystery to solve, might save them both. And they have a potential witness: Isobel Catching. Aboriginal by birth, like Beth, she seems lost and isolated in the world. But as the two get closer, Isobel's strange tale of glass-eyed monsters and stolen colours will intertwine with Beth's investigation - and reveal something dark and terrible at the heart of this Australian town . . .   ...Show more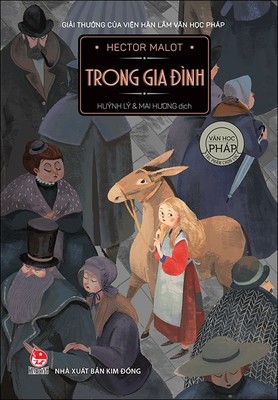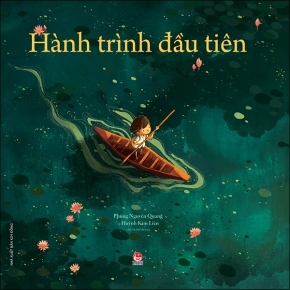 $27.99
AUD
Category: Picture Books
During the Mekong Delta's floating season,when the great river overflows, An and others like him must brave the floods to attend school. When An sets out on his own for the first time, he faces heavy rain and the mysteries of the dark Melaleuca swamp. But although strange dangers lurk in the water, An t akes comfort in knowing that his friends are waiting for him at the end of his first journey alone. The First Journey has won the Scholastic Picture Book Award 2015, Singapore Book Award 2018 in Best Children's Picture Book. ...Show more
$29.99
AUD
Category: Australian First Nations
Delving deep into the Australian landscape and its alarming state of devastation, Fire Country is a powerful account from Indigenous land management expert Victor Steffensen on how the revival of Indigenous fire practices, including what's called 'cool burns', could restore our country.   Fire Country o ffers practical solutions for better 'reading country' and knowing when is the right time to undertake cool burns, considering current climate conditions and each landscape's specific ecosystem. From the age of 18, Victor has spent time on country learning traditional cultural and ecological knowledge from Elders. Having been developed over many generations of his people living on the land, this knowledge shows clearly that Australia actually needs fire - with burning done in a controlled manner - for land care and healing.   Victor's writing is unassuming and honest, written in a manner that reflects the nature of yarning. And while much of the knowledge shared in his book is still unknown to western science, there is much evidence that, if adopted, it will benefit all Australians.   ...Show more