$19.99
AUD
Category: Board Books
An ABC of Families introduces children to the wonderful diversity of family life, using bright, engaging illustrations to explain how every family is unique in its own way.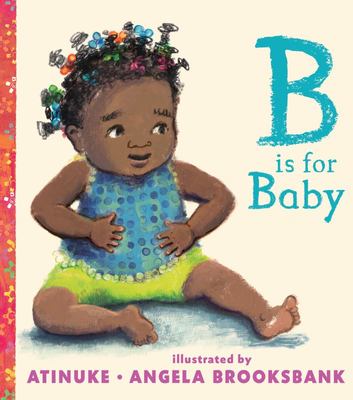 $14.99
AUD
Category: Board Books
"A circular tale of family love with visual rewards. . . . There's no denying the joy in this book." -Kirkus Reviews (starred review) B is for Baby. B is for Brother. B is for going to see Baba! One morning after breakfast, Baby's big brother is getting ready to take the basket of bananas all the way to Baba's bungalow in the next village. He'll have to go along the bumpy road, past the baobab trees, birds, and butterflies, and all the way over the bridge. But what he doesn't realize is that his very cute, very curious baby sibling has stowed away on his bicycle! Little ones learning about language will love sounding out the words in this playful, vibrantly illustrated story set in West Africa. ...Show more
$16.99
AUD
Category: Board Books
View more details of this book at www.walkerbooks.com.au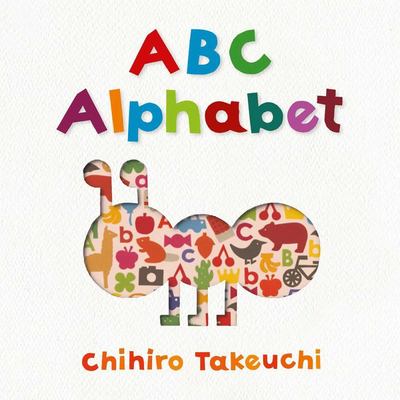 $19.99
AUD
Category: Board Books
A fun and creative search and find book to please any young reader. Can you peek through the die-cuts to find one armadillo, or two camels or five juicy bananas? There's a world of discovery and delight on every page of this wild search and find book.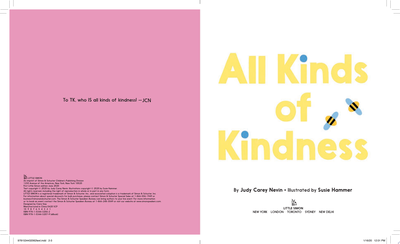 All Kinds of Kindness
by Judy Carey Nevin; Susie Hammer (Illustrator)
$12.99
AUD
Category: Board Books
From the irrepressible team behind All Kids Are Good Kids comes a board book that celebrates different types of kindnesses in the world. Plant a seed, push a swing. Kindness makes your heart sing. There is so much kindness in the world and this sweet board book celebrates those special differences that make kind acts both individual and similar. Judy Carey Nevin's bouncing text paired with Susie Hammer's bright, brilliant art showcases a creative look at how important kindness can be. From optimistic ideas of hope to small acts of goodwill, each scene shares the heart of the story: kindness makes our world a better place. ...Show more
$24.99
AUD
Category: Board Books
John Canty, the award-winning author/illustrator of the Heads and Tails series introduces readers to a multi-tiered new concept book about shape and colour sorting and object identification. With fresh and appealing illustrations and a striking design, this is a future classic for modern kids.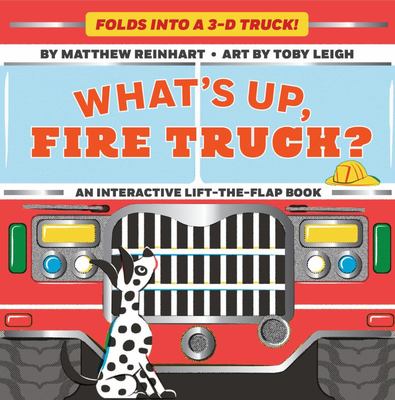 $24.99
AUD
Category: Board Books | Series: Pop Magic Ser.
Introducing Pop Magic, an innovative line of preschool books from pop-up wizard Matthew Reinhart that makes learning fun   Follow a firefighter through a busy day at the fire station. Lift the flaps to open the fire truck doors and peek inside, help a crew member put on his protective gear, and unfol d the ladder to help the firefighters save the day. When the story is over, follow simple instructions to transform the pages of the book into a three-dimensional fire truck There's so much to discover in this stunning interactive board book from Matthew Reinhart--his very first book for the preschool market ...Show more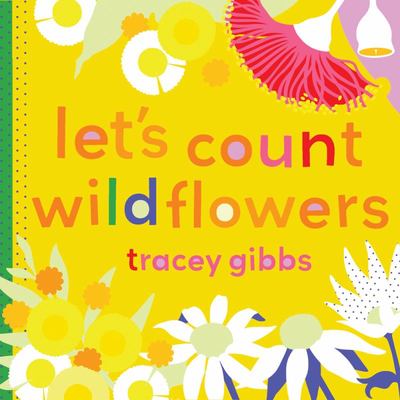 $14.99
AUD
Category: Board Books
Staff notes: Let's Count Wildflowers by Tracey Gibbs is a captivating introduction to numbers and Australian native wildflowers. Introduce your budding naturalists to banksias, kangaroo paws, dessert peas and mulla-mullas by counting how many are depicted on each page. We love the bright, high-contrast design of this book, which will be great for training young eyes. Beautiful, bold wildflowers are the heroes of this colourful counting board book for the very young. This board book is a gorgeous addition to any Australiana collection and a wonderful way to introduce bubs and their parents to the unique, biodiverse world around us. ...Show more
$22.95
AUD
Category: Board Books
A read-aloud introduction to geography for young children that, when opened and folded back, creates a freestanding globe Children are invited to identify and experience the Earth's amazing geography through rhyming verse and lush illustrations: from rivers, lakes, and oceans deep, to valleys, hills, a nd mountains steep. Secondary text offers more detailed, curriculum-focused facts and encourages readers to consider their own living environments, making the reading experience personal yet set within a global backdrop. This informative homage to Earth is sure to inspire readers to learn more about their planet - and to engage with the world around them. Ages 2-5 ...Show more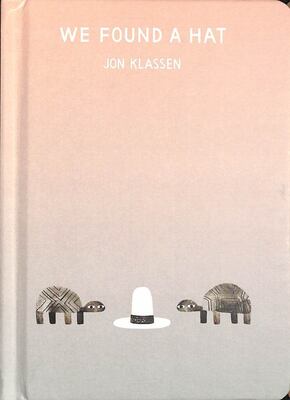 $19.99
AUD
Category: Board Books
 "The award-winning author of I Want My Hat Back is at his glorious best" Guardian, Best Books of the Year Two turtles have found a hat. The hat looks good on both of them. But there are two turtles. And there is only one hat... Evoking hilarity and sympathy, the shifting eyes tell the tale in this perf ectly paced story in three parts, highlighting Jon Klassen's visual comedy, deceptive simplicity and deliciously deadpan humour. Available at last in a stylish, sturdy board book format, this bestselling story is perfect for sharing in a lap with the smallest of hands. ...Show more
$14.99
AUD
Category: Board Books
A New York Times Best Illustrated Children's Book of 2011! A picture-book delight by a rising talent tells a cumulative tale with a mischievous twist.  The bear's hat is gone, and he wants it back. Patiently and politely, he asks the animals he comes across, one by one, whether they have seen it. Each a nimal says no, some more elaborately than others. But just as the bear begins to despond, a deer comes by and asks a simple question that sparks the bear's memory and renews his search with a vengeance. Told completely in dialogue, this delicious take on the classic repetitive tale plays out in sly illustrations laced with visual humor-- and winks at the reader with a wry irreverence that will have kids of all ages thrilled to be in on the joke. ...Show more
$14.99
AUD
Category: Board Books | Series: Hat Trilogy
Jon Klassen for the smallest hands! A board book edition of the bestselling, multiple award-winning cautionary tale. Winner of the Kate Greenaway Medal Winner of the Caldecott Medal A New York Times Bestseller "There is character and narrative drive, suspense, menace, morality and a twist" The Sunday T imes A tiny fish proudly wears a blue hat. It fits him perfectly. Problem is, trouble could be following close behind... So it's a good thing that the enormous fish he took it from won't wake up. And even if he does, it's not as though he'll ever know what happened, right? ...Show more