$24.99
AUD
Category: Board Books
John Canty, the award-winning author/illustrator of the Heads and Tails series introduces readers to a multi-tiered new concept book about shape and colour sorting and object identification. With fresh and appealing illustrations and a striking design, this is a future classic for modern kids.
$24.99
AUD
Category: Board Books | Series: Pop Magic Ser.
Introducing Pop Magic, an innovative line of preschool books from pop-up wizard Matthew Reinhart that makes learning fun   Follow a firefighter through a busy day at the fire station. Lift the flaps to open the fire truck doors and peek inside, help a crew member put on his protective gear, and unfol d the ladder to help the firefighters save the day. When the story is over, follow simple instructions to transform the pages of the book into a three-dimensional fire truck There's so much to discover in this stunning interactive board book from Matthew Reinhart--his very first book for the preschool market ...Show more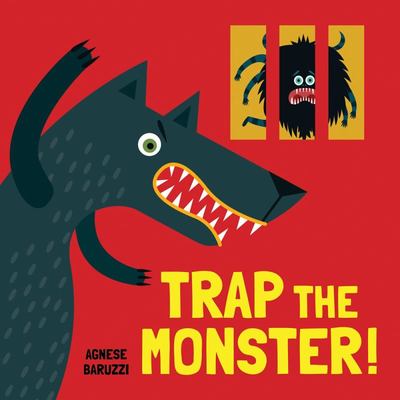 $14.99
AUD
Category: Board Books
Are you afraid of the big bad wolf? Now you can put him in jail! Turn the pages in this delightfully silly board book to lock a wolf behind bars, send a vampire away in a rocket ship, and smash a monster with a fly swatter... until there's nothing left to be scared of! Created by artist Agnese Baruzzi, this book features unique die cuts that allow kids to "trap" the monsters and send them on their way. ...Show more
$12.99
AUD
Category: Board Books | Reading Level: Children's - Kindergarten, Age 5-6
Little Owl must be more careful when he is sleeping - uh-oh! He has fallen from his nest, & with a bump he lands on the ground. Where is his mummy? With the earnest assistance of his new friend Squirrel, Little Owl sets off in search of her, & meets a sequence of other animals.
$14.99
AUD
Category: Board Books | Reading Level: Children's - Kindergarten, Age 5-6
From the Roald-Dahl-Funny-Prize winning artist behind smash hit, Oi Frog! comes a feelgood story about one little mouse trying to make himself heard and discovering along the way that even the smallest of us has the heart of a lion. The Lion Inside has taken the bookshops by storm, and, with bright, bo ld artwork and rhyming text from Rachel Bright, this chunky board book edition is perfect for even the littlest of fans. This stylish book from two contemporary stars really is something to shout about - it will make you laugh, cry and read it every bedtime. 'A heartfelt message, delightfully conveyed' - Parents in Touch ...Show more
$16.99
AUD
Category: Board Books
Meet Bingo! Bingo Heeler loves getting lost in her own world, talking to tiny bugs and, of course, relaxing in her relaxing chair! Get to know all about Bluey's little sister in this fun shaped board book. Bluey has been a phenomenal success since airing on ABC KIDS in October 2018, amassing legions of dedicated fans and taking the coveted position of being the most watched program ever on ABC iView, with over 170 million plays. It has also topped the Australian iTunes Kids Chart with the series peaking at #1 and consistently remaining in the Top 5. ...Show more
$16.99
AUD
Category: Board Books
Meet Bluey! Bluey Heeler loves to play, explore and use her imagination to turn everyday life into an amazing adventure. Learn all about Bluey in this fun shaped board book. Bluey has been a phenomenal success since airing on ABC KIDS in October 2018, amassing legions of dedicated fans and taking the c oveted position of being the most watched program ever on ABC iView, with over 170 million plays. It has also topped the Australian iTunes Kids Chart with the series peaking at #1 and consistently remaining in the Top 5. ...Show more
$17.99
AUD
Category: Board Books
Whatever you fear, come close my dear You're tucked in safe for always here And I will never not be near Because of our love umbrella. From this award-winning creative duo comes a stunning celebration of the joy and comfort that love can bring - wherever we roam in the big, wild world. 'The 'love umbr ella' is a sweet analogy for invisible, protective, omnipresent love, and the story is simple- no matter what challenge children may face, they can always rely on the love umbrella above them.' - Bookseller & Publisher (FOUR STARS) ...Show more
$14.99
AUD
Category: Board Books | Series: Bluey
What will Bluey find when she explores the creek? Bluey has been a phenomenal success since airing on ABC KIDS in October 2018, amassing legions of dedicated fans and taking the coveted position of being the most watched program ever on ABC iView, with over 100 million plays. It has also topped the Aust ralian iTunes Kids Chart with the series peaking at #1 and consistently remaining in the Top 5. ...Show more
$15.99
AUD
Category: Board Books
An Aboriginal ceremony of Welcome to Country is depicted for the first time in a stunning board book from two Indigenous Australians. Welcome to the lands of the Wurundjeri people. The people are part of the land, and the land is a part of them. Aboriginal communities across Australia have boundaries th at are defined by mountain ranges and waterways. Traditionally, to cross these boundaries, permission is required. Each community has its own way of greeting, but the practice shares a common name: a Welcome to Country. Aunty Joy Murphy Wandin, the senior Aboriginal elder of the Wurundjeri people, channels her passion for storytelling into a remarkable and utterly unique picture book that invites readers to discover some of the history and traditions of her people. Indigenous artist Lisa Kennedy gives the Wurundjeri Welcome to Country form in beautiful paintings rich with blues and browns, as full of wonder and history as the tradition they depict. ...Show more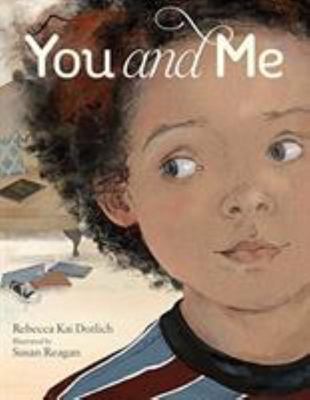 You and Me
by Rebecca Kai Dotlich
$14.99
AUD
Category: Board Books
For older siblings, the introduction of a baby into the family can be a mixed blessing. There is someone new for everyone to dote on, but all of a sudden, everything special about the baby can make older children feel competitive. In this warmly illustrated board book, a poem perfectly encapsulates the balancing act of giving attention to both older and younger siblings, encouraging families to carve out ample "you and me" time for everyone ...Show more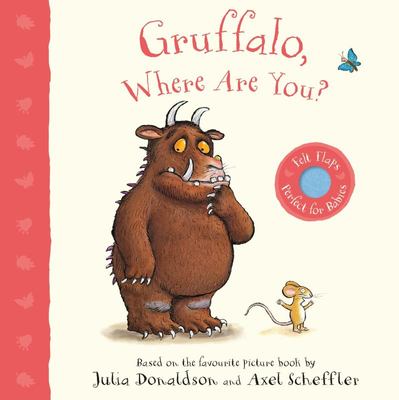 $14.99
AUD
Category: Board Books | Series: A Gruffalo Baby Book
You're never too young to meet a Gruffalo! Lift the soft felt flaps on every page to meet all your favourite characters from the deep dark wood. With soft fabric flaps which are easy to lift and help develop fine motor skills, this felt flaps book is perfect for sharing with babies. Designed to appeal to even the youngest child, simple patterns and bright colours combine with Axel Scheffler's instantly recognizable artwork to keep babies entertained for hours. Perfect for tiny Gruffalo fans, Gruffalo, Where Are You? is part of a charming range of books specially created for babies featuring Julia Donaldson and Axel Scheffler's iconic creation, the Gruffalo. Also available in the Gruffalo Baby series: Say Hello to the Gruffalo and Gruffalo, What Can You Hear? ...Show more