$14.99
AUD
Category: English
From the author of To the Lighthouse comes a new adventure for young readers about falling in love with the bush, and with hiking and being in the wild. It's about disconnecting from technology and discovering yourself. Harry's perfect life was straying way off-track. He looked pleadingly at Mum. Surel y she could see? Spending an entire weekend tramping around stinking-hot, snake-filled scrub was a horrible mistake. But doing it without a phone? That was just brutal. As it turns out, it was only the beginning ... ...Show more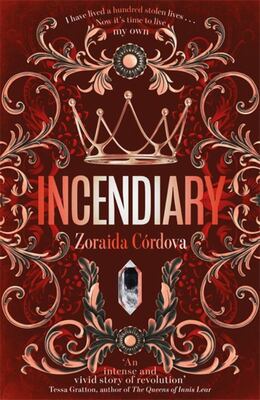 $19.99
AUD
Category: Young Adult | Series: Hollow Crown Ser.
An epic tale of love and revenge set in a world inspired by Inquisition-era Spain pits the magical Moria against a terrifying royal authority bent on their destruction. When the royal family of Selvina sets out to destroy magic through a grand and terrible inquisition, magic warrior-thief Renata - trai ned in the art of stealing memories-seeks to kill the prince, leader of the King's Justice, only to learn through powerful memories that he may be the greatest illusion of them all ... and that the fate of all magic now lies in her hands. With the ferocity of series like Ember in the Ashes and Throne of Glass and loosely based on 15th century Spain, INCENDIARY explores the double-edged sword of memory and the triumph of hope in the midst of fear and oppression. ...Show more
$14.99
AUD
Category: Middle Reader
Gaming and time travel collide in this exhilarating middle-grade adventure, from bestselling author Jennifer Bell. THE GAME IS ON. TRAVEL WITH WONDER. When Arthur, Ren and Cecily investigate a mysterious explosion on their way to school, they find themselves trapped aboard The Principia – a scientific research ship sailing through hazardous waters, captained by one Isaac Newton. Lost in the year 2473 in the Wonderscape, an epic in-reality adventure game, they must call on the help of some unlikely historical heroes, to play their way home before time runs out. Jumanji meets Ready Player One in this fast-paced adventure featuring incredible real-life heroes, from the internationally bestselling author of The Uncommoners series. "A whirlwind of fun and mystery across space and time." Thomas Taylor, author of Malamander "A breakneck sci-fi romp that's perfect for gamers, puzzle fiends and fact-fans." Ross Montgomery, author of Alex, the Dog and the Unopenable Door "With the mind-expanding wonder of A Wrinkle in Time, the tech-wizardry of Ready Player One, and a generous sprinkling of Jennifer Bell's unique magic, Wonderscape is unmissable." Sinéad O'Hart, author of The Eye of the North "Bell puts a clever and highly inventive spin on the middle-grade fantasy adventure." The Bookseller ...Show more
$24.99
AUD
Category: Picture Books
A poetic ghost story with stunning images from two of Australia's finest children's book creators.
$26.99
AUD
Category: Picture Books
 A stunningly beautiful and powerful take on climate change, standing up for what you believe in, and the power of hope. With lyrical text by acclaimed author Trent Jamieson and illustrations by CBCA Award-winner Rovina Cai that will resonate long after reading. For fans of Shaun Tan and Armin Greder. A giant stands on the shore, watching the sea. She never moves, never speaks, until the day she turns to a little girl and says, 'The sea is rising.' The brave girl takes the message to the town. But when the people refuse to listen, the giant must find another way to save them. Perfect for the children of the Climate Strike, this is a lyrical and deeply moving story about climate change, standing up for what you believe in, and the power of hope.   ...Show more
$16.99
AUD
Category: Young Adult
Do you want to play the game? Once a year, a road appears in the woods at midnight and the ghost of Lucy Gallows beckons, inviting those who are brave enough to play her game. If you win, you escape with your life. But if you lose... It's almost a year since Becca went missing. Everyone else has given up searching for her, but her sister, Sara, knows she disappeared while looking for Lucy Gallows. Determined to find her, Sara and her closest friends enter the woods. But something more sinister than ghosts lurks on the road, and not everyone will survive. Stranger Things meets The Blair Witch Project in this gripping ghost thriller, perfect for fans of Michelle Harrison, Lauren James and Frances Hardinge. ...Show more
$14.99
AUD
Category: Middle Reader
A thrilling, joyous adventure of friendship, flight and righting wrongs.   Chaya, a no-nonsense, outspoken hero, leads her friends and a gorgeous elephant on a noisy, fraught, joyous adventure through the jungle where revolution is stirring and leeches lurk. Will stealing the queen's jewels be the beg inning or the end of everything for the intrepid gang?   With cover illustration by David Dean. ...Show more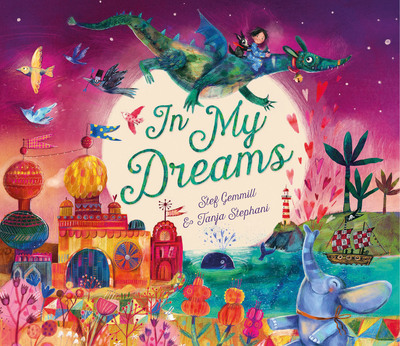 In My Dreams
by Stef Gemmill; Tanja Stephani (Illustrator)
$24.99
AUD
Category: English
A child's imagination takes him on a wild journey as he sleeps soundly at night.
$29.99
AUD
Category: Picture Books
With gentle humor and quirkiness, this sympathetic book demonstrates how to say goodbye to a beloved pet and give it a proper sendoff. " The End of Something Wonderful is] really good. It's funny and sardonic and it gets to be touching at the end." --Betsy Bird, School Library Journal Children love thei r pets very much--and when the animals die, that loss can be hard to process. The End of Something Wonderful helps kids handle their feelings when they're hurting and can't find all the right words. In a warm, understanding, sometimes funny way, it guides children as they plan a backyard funeral to say goodbye, from choosing a box and a burial spot to giving a eulogy and wiping away tears. Most of all, it reassures them that it's not the end of everything . . . and that Something Wonderful can always happen again. ...Show more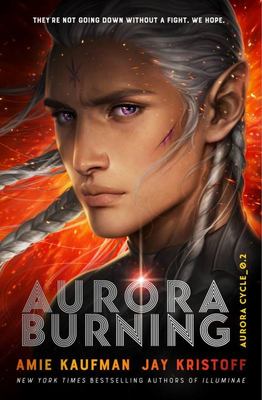 $19.99
AUD
Category: Young Adult | Series: Aurora Cycle
Our heroes are back. Kind of. First, the bad news: an ancient evil - you know, your standard consume-all-life-in-the-galaxy deal - is about to be unleashed. The good news? Squad 312 is standing by to save the day. They've just got to take care of a few small distractions first. Like the clan of gremps who'd like to rearrange their favourite faces. And the cadre of illegit GIA agents with creepy flowers where their eyes used to be, who'll stop at nothing to get their hands on Auri. Then there's Kal's long-lost sister, who's not exactly happy to see her baby brother, and has a Syldrathi army at her back. With half the known galaxy on their tails, Squad 312 has never felt so wanted. When they learn the Hadfield has been found, it's time to come out of hiding. Two centuries ago the colony ship vanished, leaving Auri as its sole survivor. Now, its black box might be what saves them - but time is short, and if Auri can't learn to master her powers as a Trigger, the squad and all their admirers are going to be deader than the Great Ultrasaur of Abraaxis IV. Shocking revelations, bank heists, mysterious gifts, inappropriately tight bodysuits and an epic firefight will determine the fate of the Aurora Legion's most unforgettable heroes - and maybe the rest of the galaxy as well. ...Show more
$32.99
AUD
Category: Fiction
Just tell the truth and someone will hear it eventually. The Yield in English is the reaping, the things that man can take from the land. In the language of the Wiradjuri yield is the things you give to, the movement, the space between things. Knowing that he will soon die, Albert 'Poppy' Gondiwindi t akes pen to paper. His life has been spent on the banks of the Murrumby River at Prosperous House, on Massacre Plains. Albert is determined to pass on the language of his people and everything that was ever remembered. He finds the words on the wind. August Gondiwindi has been living on the other side of the world for ten years when she learns of her grandfather's death. She returns home for his burial, wracked with grief and burdened with all she tried to leave behind. Her homecoming is bittersweet as she confronts the love of her kin and news that Prosperous is to be repossessed by a mining company. Profoundly moving and exquisitely written, Tara June Winch's The Yield is the story of a people and a culture dispossessed. But it is as much a celebration of what was and what endures, and a powerful reclaiming of Indigenous language, storytelling and identity. ...Show more