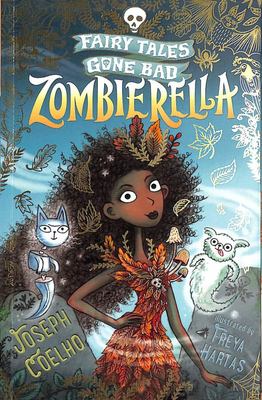 $18.99
AUD
Category: Early Reader
A yellow moon hangs in a satin sky the night Cinderella, barefoot and in hand-me-downs, slips at the top of the stairs … and dies. But not for long. The Shadow of Death arrives to breathe life back into her bones and, for three nights only, Cinderella goes forth as ZOMBIERELLA. With her skin as cold as ice and her faithful horse Lumpkin back by her side, can she seek revenge on her three cruel, fake sisters, once and for all? Crawl out of the grave and step into your mushroom carriage for this haunting and humorous adventure of the undead girl searching for her happily ever after. ...Show more
Malice in Underland
by Jenni Jennings; Hannah Peck (Illustrator)
$16.99
AUD
Category: Early Reader | Series: Malice's Adventures in Underland Ser.
Meet Malice Morbid Malign. Shes from Underland, land of sorcery, spooks and skulduggery. But, she and her family live in Topside and mischief is their business... And the business of mischief is a very serious matter! From Malignant House, Ma and Pa run the Malign Haunting Agency, tormenting Topside fam ilies and their homes. After all, it is their responsibility to maintain respectable levels of ghastly amongst the Topsiders. And as Underland representatives, the Maligns hate books, they hate bathing, and they especially HATE helping. But when grandad ghosts mysteriously start disappearingincluding her own beloved grandadMalice has no choice but to help. She partners up with her Uncle Vexatious, to solve the case of the missing grandad ghosts. ...Show more
Space Detectives
by Mark Powers; Dapo Adeola (Illustrator)
$14.99
AUD
Category: Early Reader
Dog lost in space? Grown an extra head and don't know why? Pocket money stolen by a green blob? You need the Space Detectives! Connor and Ethan are spending their summer holidays aboard the world's first orbiting city, Starville (basically Beverley Hills in space!). The amazing space station is bursting with celebrities and the mega-rich. But Connor and Ethan are too busy selling ice cream to see the sights. However, neither of our heroes can resist a mystery and when they discover the space station is hurtling on a collision course with the moon (eep!) they know they need to step in. This is a case for the SPACE DETECTIVES! Can Connor and Ethan find the culprit and save Starville from its impending doom? ...Show more
$12.99
AUD
Category: Early Reader
Serafina is Tilda's new art teacher. Serafina wears super arty clothes, cool jangly earrings and has a real artistic spirit. Tilda is keen to show Serafina that she has an artistic spirit too. But when Serafina starts giving Tilda's good friend Binky all the attention Tilda feels confusible. That's righ t, confused and invisible. Tilda starts to question her artistic skills, and is soon running her own art class to help her get better at drawing. But will all Tilda's drawing practice really help her true artistic spirit shine through ...Show more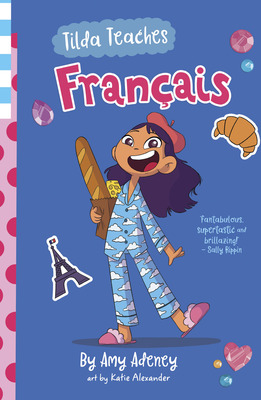 $14.99
AUD
Category: Early Reader | Series: Pizazz
Pizazz is just like every other nine-and-a-half year old. Except for one thing. She's a superhero! The second in the hilarious, highly illustrated series for 7 - 10 year olds from Sophy Henn, featuring a new must-get-to-know girl character - reluctant superhero, Pizazz! And if there's one thing Pizazz k nows, it's that it's not easy being super.... ...Show more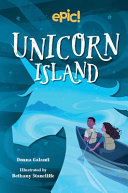 Unicorn Island
by Donna Galanti; Bethany Stancliffe (Illustrator)
$24.99
AUD
Category: Early Reader | Series: Unicorn Island Ser.
When Sam arrives in Foggy Harbor, population 3,230, all she can see is a small, boring town that's way too far from home. And knowing that she's stuck there all summer with her grumpy Uncle Mitch only makes things worse.   But when Sam discovers a hidden trapdoor leading to a room full of strange artefa cts, she realises Foggy Harbor isn't as sleepy as it seems. With the help of a new friend, Sam discovers an extraordinary secret beyond the fog: an island of unicorns whose fates are intertwined with hers. ...Show more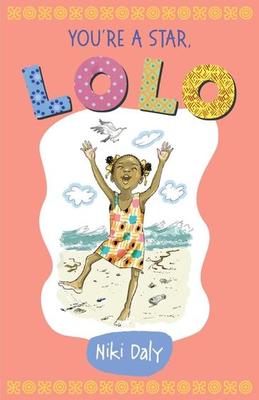 $16.99
AUD
Category: Early Reader
Introducing Lolo, a lovable, sparky new heroine from the Rainbow Nation   Lolo skips through life, leaving a trail of laughter and a few frowns! She's sure to be one your new best friend! In these four easy-to-read stories Lolo gets a gold star at school - and loses it - but receives a kiss that lasts forever! She longs for a special red hat, spots a lost ring and helps to find its owner, then rescues a dog that's been badly treated - making a new friend as well! ...Show more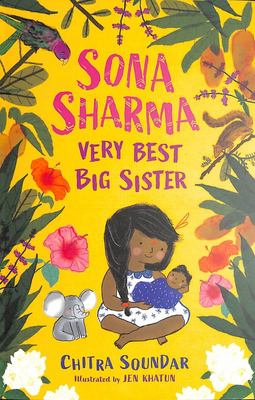 $12.99
AUD
Category: Early Reader
Being a big sister to a new baby brings big responsibilities. Sona Sharma's house is full of people who joke often and argue sometimes. Relatives come unannounced, the phone rings frequently and friends drop in all the time. Then one day Amma tells Sona she is going to have a baby. Is that good? Sona i sn't sure - she has always enjoyed being an only child - and straight away she has a word with her best friend, Elephant. When Sona learns that there will be a baby naming ceremony, she is determined to find the perfect name for her new brother or sister. Because although she realizes that her life is about to change, and while she's having some difficulty in coming to terms with having to share everything with the new baby - including Amma and Appa, her grandparents and her home - Sona Sharma wants to be the very best big sister she can be. ...Show more
$14.99
AUD
Category: Early Reader
When SPEARS receives an emergency distress call from its marine outpost in Antarctica, there is only one team they can send. Agnes and Attie are soon up to their eyes in an icebound mystery. What is causing the tremors threatening to destroy the rescue centre? Why are the local Adelie penguins behaving so bizarrely? And what exactly is the celebrity nature presenter Cynthia Steelsharp doing, out there in the ice-fields…? SPECIES IN DANGER? GIRL AND SHREW TO THE RESCUE! ...Show more
$14.99
AUD
Category: Early Reader
Cam and Sophie feel like they've been travelling forever to get to the rainforest and the river and their cousins. They just want to see a platypus in the wild, but with the rain tipping down and the river turning wild they can't see a thing. Until suddenly, they can. A platypus is just below them, and it needs help! But when their rescue attempt goes horribly wrong, it's not just the platypus that needs saving . . . ...Show more
$12.99
AUD
Category: Early Reader
Zola loves living on Boomerang Street with her mum and her nonna. Every day of the week is an adventure. But Zola has a problem. No matter how much she tries, she can't keep out of trouble. Like on Thursday, when she and the gang form a band and upset their cranky neighbour, Mr Walton . . . Collect all seven stories in the series - one for every day of the week! A wonderful series celebrating community, sustainability, diversity and family. Fun, heartwarming stories full of humour and feeling, sure to charm and engage newly independent young readers. 'Highly recommended . . . Full of humour and brimming with the close ties of family, and . . . community, children will love reading of Zola and her life.' Fran Knight ...Show more